Poet Andrew McMillan: 'Growing up gay, and the books that helped me'
The poet considers the writers who influenced him, from Thom Gunn and Sharon Olds to Diane Wakoski and Kenneth Patchen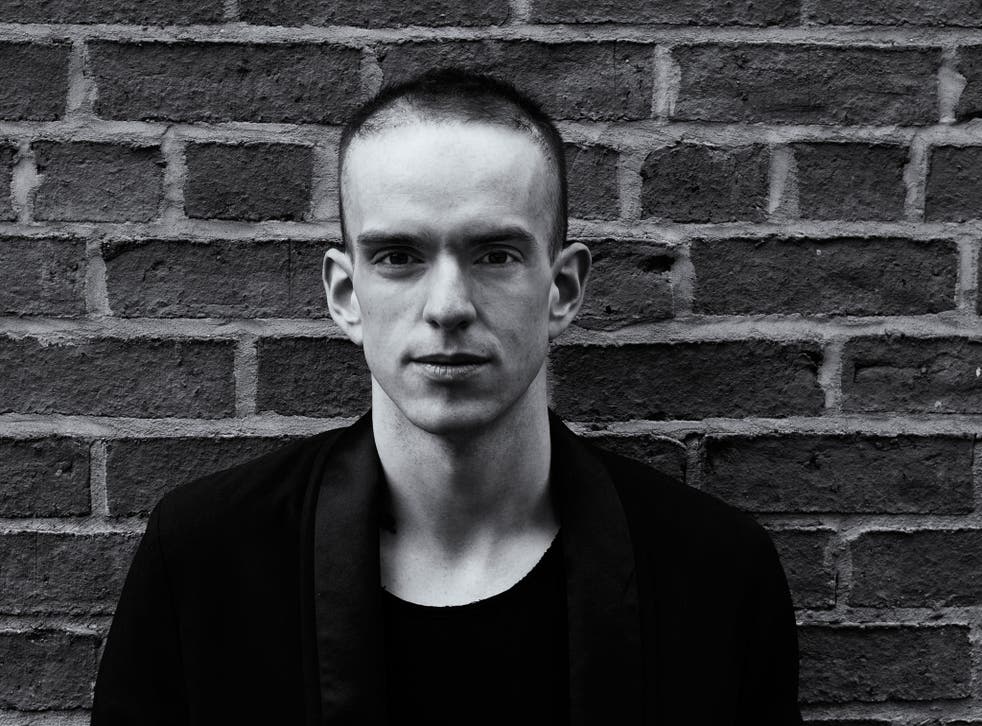 I came out to my parents when I was 16. Mum was sitting in the same room as me and my sister while we were having an argument; I shouted something, my sister shouted back: "Well are you gay?"
I said I was. Two weeks later I was in the car with my parents on the way to my school leavers' awards evening; some of my classmates already knew, so I had to tell my dad. He said "well done" and mum kept on driving.
That evening, lying in my converted loft-room in the small village we lived in just outside Barnsley, I was given a copy of Thom Gunn's Collected Poems. I fell in love. Here was a poet who I felt was speaking directly to me, not of things I'd experienced but of things I wanted to experience; loves I wanted to feel. Here were gorgeous lyrics on longing and enticement, poems of casual hook-ups and drug use, images of loss and the devastation of the AIDS crisis. I saw it all vividly for the first time in that third-storey bedroom in South Yorkshire, imagining being over the ocean, in San Francisco. A place built on the body's strengths, on its capabilities, a place torn down to its knees, a place that had to limp, bruised and heartbroken, into the 21st century. Even though it was a world away, it felt close.
There were other poets who were closer, geographically, jostling for my attention behind Gunn. Geoff Hattersley grew up in the village next to mine; his poetry makes an art out of manual jobs and unremarkable lives. There's one line, in a poem about shift work: "It's the kind of job where you lose something, something you spend the weekend looking for with tired eyes." I always found that line astonishing – he gives us permission to see all lives as poetic and all people as worthy of writing about.
If we stripped back the top layers of Gunn from my writing self, there'd be strata upon strata of different writers and influences underneath. There'd be the fearless Sharon Olds, whose latest book Stag's Leap has been at the forefront of my mind over the last couple of years; she'd be pressing down on the older, more hyperbolic influences of Anne Sexton and Diane Wakoski. Underneath that would be a tattered copy of The Love Poems of Kenneth Patchen, neatly lying next to the early collections of Brian Patten; two poets of the same species from different sides of the ocean, both unashamedly romantic, both able to expertly balance the mundane and the poetic.
Anyone's writing balances precariously on the shifting land of those they've read, always threatening to sink back into imitation or pastiche. In my own work, I'm interested in that idea of layering; Gunn wrote a poem called Saturday Night, about his visit to a gay sauna. I wrote my own version of that poem and called it a "broken cento". Every fourth line is one which appears in Gunn's original poem. I tried to map my experience on to his.
Gunn had the bars of San Francisco while I had the once-a-week gay night at the Chicago Rock Cafe, which has since closed down. In Gunn's poems based around The Castro and Folsom Street, there's an incredible sense of bodily democracy; for a young lad trying desperately to lose weight and fit into a gay world driven by pursuit of physical perfection, this was liberating.
In his poem Front Bar at the Lone Star, Gunn looks at an overweight man on a bar stool ("fat flesh egg"), before moving on to think about the shifts in perceptions of beauty ("eventually everyone can hope for a turn at being wanted"). There's a hopefulness and an openness in poems such as that one. So too in another poem where Gunn, in a bar, encounters a drifter who immediately places his penis into Gunn's hand ("a lovely gift to offer an old / stranger / without conditions"). Poems like these seem to be reaching towards an idea of a community of the body.
Surprisingly, perhaps, Barnsley has always had an accepting gay scene; every Tuesday night, I'd meet my friends and we'd drink cheap vodka and kiss each other and learn for ourselves the things that nobody seemed willing to teach us. Those nights seemed, at the time, to be unbelievably perfect; I was naive of course, reading early Edmund White novels like The Beautiful Room is Empty and seeing myself in the main characters. On TV, there were shows like Will and Grace but in poems by Gunn, or Allen Ginsberg (like his small poem The Message) there was something quieter, a subtle longing to feel like one was home, and wanting to find that home in someone.
Perhaps it's changing now but, a decade ago, it felt like being gay, particularly in a small town, left you without a sense of place; if you felt like you were becoming something that didn't quite fit your home town, you found home in each other. Perhaps because of that, there's a sense of solidarity, a sense that meeting every week is important, like regulars who congregate in Working Men's Clubs, being a bulwark against an outside that might not always be kind. Isn't that why we go to books? To find a sense of our unique self which only the author can understand. I felt that with Gunn, with Mark Doty and Ginsberg, later with the astonishing novels of Tom Spanbauer, in particular The Man who Fell in Love with the Moon.
It's one of the great American novels; it takes ideas of sexuality, paternity, transgenderism and love and writes them all on to a backdrop of the American West and Native Americans. It's one of those rare books that invents its own language for the story it's telling; the way the sparse, plain prose of Jon McGregor does as well. At one point in Spanbauer's novel, two characters are sat around the campfire talking: "There's really only a very short time that we get hair and teeth and put on red cloth and have bones and skin and look out eyes. Not for long. Some folks longer than others. If you're lucky, you'll get to be the one who tells the story: how the eyes have seen, the hair has blown, the caress the skin felt, how the bones have ached. What the human heart is like".
Reading that passage, I knew I wanted to be that lucky, I wanted to be the one who told the story. In a Doty poem called Tiara where, in response to someone's comments about a friend who's died of AIDS, Doty writes: "What could any of us ever do / but ask for it". This feels like a quote about being in the world, as a writer and a reader; living in an open way that will allow things to come to you, experiences which can be compressed, hardened, polished, and given back to the reader.
Poetry, if it's anything at all, is surely the recording of a history by which our society will be judged in one hundred, two hundred, five hundred years time. That's why its important to bear witness, honestly and directly, to the lives we are living; however plain, however ordinary, poetry can redeem them.
Andrew McMillan's debut poetry collection, 'physical' , is shortlisted for the Forward Prizes 2015
Join our new commenting forum
Join thought-provoking conversations, follow other Independent readers and see their replies