Poetry round-up: From letters of war to questions of faith and sex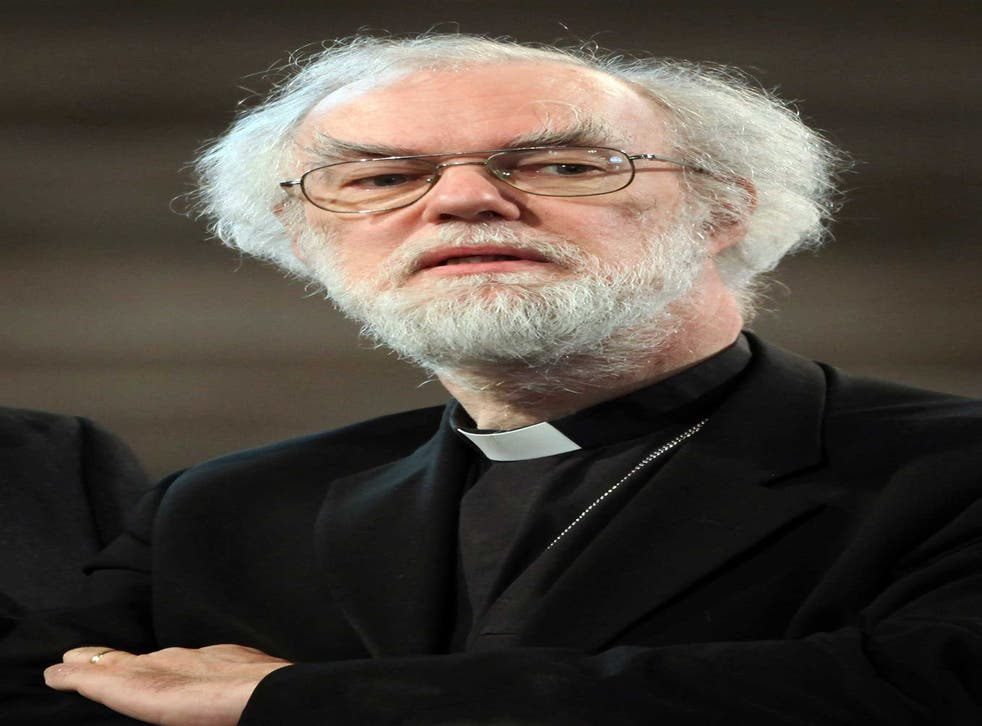 Given the brutal hammering he took while in office, Rowan Williams could be forgiven for thinking that to be Archbishop of Canterbury is not entirely advantageous. But has it eased his path as a poet? Perhaps.
The Poems of Rowan Williams (Carcanet, £9.95), from a major imprint with Anglican sympathies, gathers previous collections plus other work. It's serious, craftsmanly writing on faith, history and mortality. Sometimes it lacks a certain imaginative fire, but it's the real thing, for example in its imagining of guilt in "Return Journey" – "all that was ever done/ frozen against the walls in a bright moment,/ Iron and bitter, like life". And "I Saw Him Standing", translated from the Welsh of the hymnodist Ann Griffiths (d.1805), is a work of great strangeness and beauty.
Kevin Powers's Iraq War novel, The Yellow Birds, has been much acclaimed. Sceptre, who don't publish poetry, have made an exception for his Letter Composed During a Lull in the Fighting (£12.99), understandably, given the hunger for contemporary war-poetry to equal the past. The poems are sincere, intermittently powerful and in need of an editor and more developed technique. The major casualty here is the traumatised poet, who fought in a volunteer army rather than as a conscript. As in much war poetry, the larger picture barely figures. Other poems, about Powers's Virginia upbringing and return from war, are in some ways more impressive, in particular "The Locks of the James" where the building of a canal made obsolete before completion by the railways shows a clipped fury at exploitation and waste. Can Powers join the dots?
Since 1980, Kim Hyesoon (pictured above) has broken the rigid gender traditions of Korean poetry. Unconfined by the so-called "feminine" subjects of love and loss, she creates a seething, imaginative under- and over-world where myth and politics, the everyday and the fabulous, bleed into each other. Her enormously energetic poems are full of dizzying transitions and tonal shifts. There are extended beast fables such as the title poem of I'm OK, I'm Pig!, (Bloodaxe, £12), a polymorphous handling of sex, power and commodification, with sudden disarming enquiries: "May I call this delicious thing You?/ May I gently-gently lovingly gnaw on you?" There are also very slightly plainer political pieces like "Asura, Yi Je-Ha, Spring", about the abandoned North Korean submarine found in South Korean waters in 1996, when those of its crew who had not died in a suicide pact were killed in a manhunt. The air of paranoia and subterfuge reminds us that for many South Koreans their nation is a colony, with a hundred US bases on a landmass a quarter the size of California.
John Ashbery's Collected French Translations: Poetry (Carcanet, £19.95), published alongside an equivalent volume of prose, almost amounts to a second life's work by the eminent American poet. It includes Baudelaire, Mallarmé, Rimbaud, Max Jacob, Eluard, Reverdy, Bonnefoy and many others, with a generous and impressive selection from Ashbery's friend Pierre Martory. The book invites the reader to poetic gluttony. It serves as a corrective to the monoglot provincialism by which the Anglophone world is still bedevilled. So too does the Sri Lankan British Vidyan Ravinthiran, whose debut Grun-tu-Molani (Bloodaxe £9.95) brings a light touch and a sometimes damning elegance to subjects including MTV, a chair addressing Jackie Chan, the Tamil Tigers, militarism and the purpose of money – recalling the early Michael Hoffman as he does so, which is a good sign.
Join our new commenting forum
Join thought-provoking conversations, follow other Independent readers and see their replies