Priya: The comic about a rape victim challenging India's attitude to sexual violence
Comic about gang rape victim to be distributed among Indian schoolchildren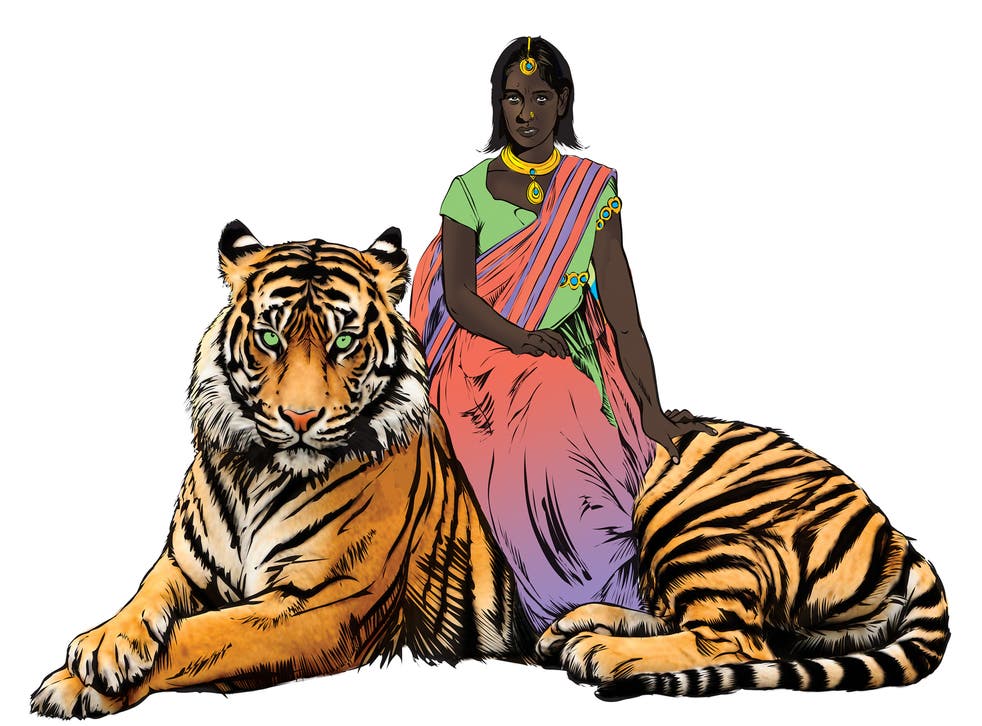 In December 2012 thousands marched along Delhi's cold streets, braving police violence, to protest at the death of a 23-year-old woman gang raped so brutally she later died from her injuries. Last week, a BBC documentary showed one of the attackers claiming that 50 per cent of the blame for the attack lay with the woman.
Reports of rape in India have become chilling in their regularity, but a small group are determined to challenge the culture that appears to sanction such violence - with a comic book.
Ram Devineni was living in Delhi during the attack and recalls a conversation he had with a policeman during one protest march. Asked his opinion on the attack, the officer replied: "'No good girl walks home at night.'"
Mr Devineni told The Independent: "I knew then that the problem of sexual violence in India was not a legal issue - rather it was a cultural problem. A cultural shift had to happen, especially views towards the role of women in modern society. Deep-rooted patriarchal views needed to be challenged."
The solution may be Priya. The title character of a free comic book (available online here) Priya is the survivor of a gang rape, ostracised by her family and village. She turns to Parvati, the goddess of love and devotion, and with the help of Shiva (the destroyer, recycler and regenerator of universe and all life in the Hindu faith) eventually, and triumphantly, returns home to encourage women and men to speak out against gender-based violence.
The beautifully drawn comic book powerfully and, at times distressingly, directly challenges some of the norms that perpetuate the lack of value women hold in much of Indian culture. As one of the co-founders of the project, Mr Devineni hopes the comic - which they plan to distribute to schoolchildren as young as 10 across India - will help to change attitudes surrounding rape and sexual violence.
Born and raised near Hydrabad in southern India, Mr Devineni confesses he was "hugely influenced" by reading comics as a teen, imbibing Hindu legends and mythology not through a traditional means but a modern. Although 80 per cent of India's 1.2 billion population is Hindu, younger generations - like Mr Deineni - have found different paths into their religion: many through comics. Which have, he says, "entered the collective consciousness of contemporary Indian culture."
Following events in Delhi, the American-Indian filmmaker felt compelled to take action. After a year of researching, travelling around India and South East Asia and talking to rape survivors, poets, philosophers, activists, and sociologists working for NGOs specialising in sexual violence he had the basic outline of the character, and her story, in his head.
"I wanted to create a new Indian 'superhero,'" he says. "Priya is a rape survivor and, through the power of persuasion, she is able to motivate people to change."
Using a comic, drawn by American writer and artist Dan Goldman, to reach children at a "critical" age is integral to the comic's purpose. "Trying to create a cultural shift is incredibly difficult, but not impossible," Mr Devineni claims.
"Creating this concept as a proper 'comic book' - something cheaply printed and easy to pass around and share - works across all boundaries of Indian society," Mr Goldman explains.
The writer and illustrator was brought onto the project after a chance meeting, but knew immediately that Priya's story was one he could, and wanted to, tell: "I've also been a long-time believer in the power of comics as a medium for disguising information as entertainment."
In the aftermath of the Delhi rape, the national outcry was such that the Indian parliament rushed through new and harsh measures for punishing such violence. But, as social commentators - and the remarks of one of the convicted rapists on the BBC documentary - have proved, further criminalising sexual assaults does not address the root of the issue: entrenched cultural attitudes.
Priya's Shakti, although already available online and received with critical acclaim by many, ultimately aims to be in the schools and communities where these negative attitudes are first absorbed.
A Indiegogo crowdfunding project - ending in five days time - is trying to raise the much needed capital to print 30,000 comics. The project, in partnership with Indian NGO Apne Aap, estimated each distributed comic, which will be printed for one dollar, will be read by three to five children - giving it a remarkable reach. The comics are also groundbreaking because of their use of technology: the pages use augmented reality (AR) allowing readers with internet access to scan the pages and reveal further turns of the story.
It's an apt twist to a project tackling just one of India's many contradictions. A nation still struggling to address gender-based violence, huge advances are frequently underpinned by the dire poverty millions are still struggling through.
"India is going through some remarkable and monumental changes in a short period of time. People's views have not caught up with the speed in which things are changing in India," Mr Devineni said.
"We want things to change in our country," he says. Mr Devineni is pinning his hopes on a young girl. It "is up to Priya to motivate and challenge other humans."
In the comic, Priya may be physically ordinary, but she is mentally extraordinary. As Mr Goldman says she is "not a costumed Hindu Wonder Woman," but "someone that Indian women - and women around the world - can see themselves in." And maybe that will make all the difference.
Join our new commenting forum
Join thought-provoking conversations, follow other Independent readers and see their replies