When village life turns nasty: An author reveals the dark heart of the English countryside
The neighbours seemed so friendly when Nina Stibbe's family moved to a new village. The truth was much nastier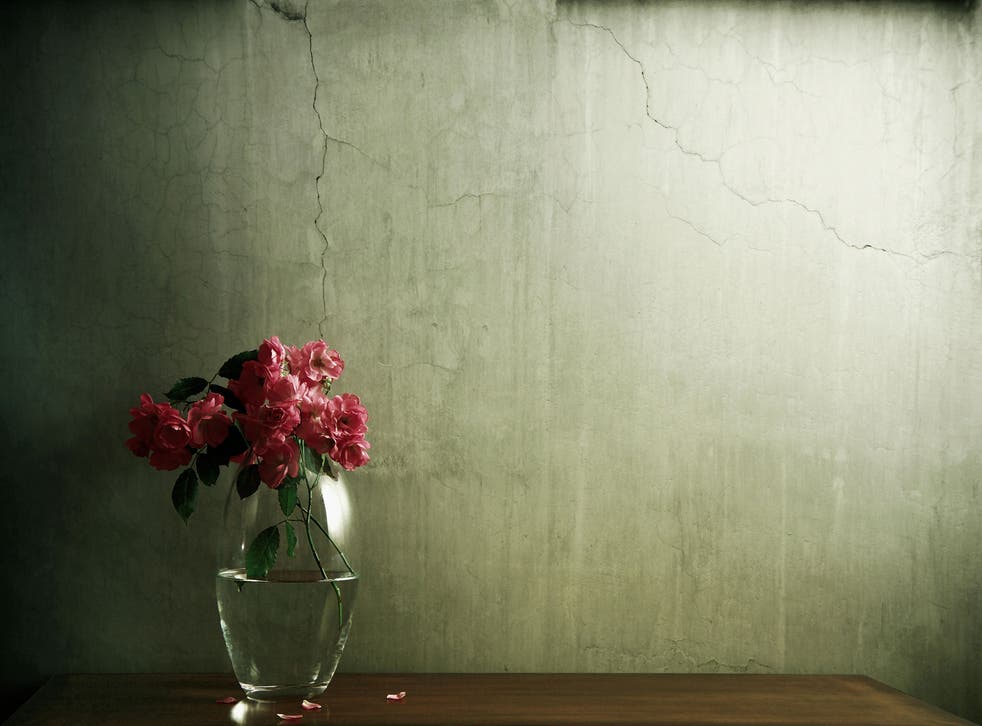 We moved from the town to the countryside after our parents divorced.
Our plan to join in with village life was looking good in the early weeks, when a procession of curious villagers arrived with bunches of flowers. But we soon realised no one liked us. My sister blamed me for doing handstands in the house when people were there and I blamed her for mentioning abattoir cruelty and my mother blamed herself for having bare legs and talking about cricket, but mainly for being divorced.
The first visitor was a woman with a below-the-knee tartan kilt who appeared in our kitchen and bellowed, "Well-come to the village! Well-come!" and handed over half a tree's worth of lilacs. The gesture should have seemed friendly but the already browning lilacs said not. Through her smile she asked if any of us was going to fetch a vase. She pronounced it "vayse".
She ran the tap hard and arranged the barky stems in our big glass jug and said, "There, they'll last a couple of weeks at least."
When she'd gone our mother told us, in future, to always take people's flowers and put them into water straightaway, without being asked, otherwise it seemed rude and ungrateful. Then she cursed the lilacs for being a bad omen and put the vayse outside the back door. A moment later, our dog sicked up what looked like a pair of tights. "See!" said our mother and though she wasn't superstitious, blamed the lilacs.
To prove her point my mother found a book called something like The Meaning of Flowers and flicking through came to the gruesome truth about lilacs in the house. The book said that nothing was so portentous as lilacs (especially white ones) except a robin flying indoors. My sister and I pored over the book.
"Never give marigolds," it said, "for this means a desire for riches."
It told us the peony (one of our mother's favourites) had recently been appointed the official flower for the state of Indiana in the United States; before that it had been a zinnia.
And that flowers could mean anything from "don't tell" to "a deadly foe is near" and should always be understood before being made a gift. Or else only God knew what you might start.
Another flower-bearing caller in those early days was the vicar's wife. She arrived flustered and held out a skinny bunch of spring anemones with bruised, oil-paint petals and juicy stalks wrapped in a limp page of the Mercury.
On the ball this time, I plopped them straight into water. The vayse being occupied, I used a milk bottle, which was a bit too tall, and the flowers looked as though they were trying to keep their heads above water so as not to drown. It was stressful because the vicar's wife seemed puzzled by my handing of the situation and never stopped frowning.
The vicar's wife had bad news and good news. Our mother would not be invited to join the Mothers' Union on account of being divorced. On the other hand she'd be very welcome to help with the Bring and Buy, which occurred on the first Sunday of the month at noon-ish, after holy communion.
We consulted The Meaning of Flowers and discovered that the anemones stood for "abandonment" and/or "lust forsaken". But my mother said we could ignore the meaning because the vicar's wife had obviously just swiped them off someone's grave on her way here. In response to that, the poor anemones slipped down into the milk bottle and were dead by teatime.
More visitors arrived. They'd hand over their primroses, take a look at us, and scurry away – their worst fears confirmed.
"Why does everyone keep bringing flowers any way?" my sister asked. "We've run out of vayses."
"They just want an excuse to come and have a look at us," said my mother.
A month or two on, an enormous bouquet of chrysanthemums in rusty orange colours arrived with a couple who lived just around the corner. The husband, Jim, was quiet but the woman, Carol, was talkative and said, "Good luck in your new home."
"It's not that new any more," my sister said and plopped the flowers into an earthenware jug. I offered tea, coffee or Ribena. The husband declined but Carol went for a hot Ribena.
While we waited for the kettle to boil my mother made the mistake of talking about the cricket which annoyed Carol no end because she couldn't join in (her not being au fait with it). My mother noticed Carol's annoyance but made matters worse by asking for help with the crossword, which the husband was keen to do and they put their two heads together over her newspaper and talked gibberish for at least five minutes until Carol butted in with her hands on her hips.
"I expect you get lonely without a man around," she said, and my mother said, "Yes, I do." And the man looked up.
As soon as they'd gone we searched for orange chrysanthemums in The Meaning of Flowers, and to our annoyance, we found that orange ones weren't listed. Red chrysanthemums meant "I love you" and yellow ones meant "dejection". Mixing these together for our orangey coloured ones my sister decided they meant "I love you but feel dejected".
The petals soon began to fall off the chrysanths in clumps and reminded of me of our little Shetland pony who was the same colour and had a moulting condition due to persistent lice.
The following spring, with a heightened interest in flowers, I started taking a little bunch to my teacher. It started with some daffodils (regard) in a peach tin. The teacher had been overjoyed and built our whole school week around them. We sketched them, we read William Wordsworth's daffodil poem and wrote our own stories and learned about bulbs and growth. I felt popular and welcome and soon it seemed terribly important that I arrive at the start of each week with a little floral offering. I almost couldn't face going to school on a Monday without them. I'd pick them before breakfast and quickly check their meaning in the book so as not to accidentally tell my teacher she was about to die or run away to sea.
I might pick dwarf narcissi (self- esteem), bobbly grape hyacinth (modesty, sincerity), a couple of dandelion leaves (not listed), a clump of forget-me-not (faithful, true love), and a frond of euphorbia (not listed) and take them to my mother to assemble into a pretty bunch and tie in a piece of orange bale twine and put into the jam jar.
In the summer I might pick a floppy, open white rose (truth), some cow parsley (weed), the odd poppy (imagination) and all sorts of dangly, whispery grasses, dusty buttercups, even an ear of corn. In the winter I took holly (foresight) and heather (good luck) and jasmine (friendliness).
And I always presented them as if from my mother. "My mother sent you these from the garden," I'd say, keen to enhance her reputation. And there they'd be, gradually fading and dropping the odd petal, cheering us all up until Friday after lunch when they'd be ready for the bin and I'd rinse out the jar.
One day, I remember, my friend copied me and brought in a bunch of sweet williams. I told the teacher the meaning of them according to The Meaning of Flowers (grant me one more smile), and she was almost more pleased hearing that than having the actual flowers, and asked me to bring in the book.
Another boy started bringing in sweet peas (departure) almost daily. I was cross and anxious. I questioned him about this development. He explained that his mother was only picking them to keep the plant flowering and was giving them away willy-nilly.
"Let's put our bunches together," I suggested. He was relieved and handed his over gladly until his mother's plant did finally stop producing.
I remember the same boy gave the teacher a leather diary for Christmas that year with her initials (JCC) embossed in gold. I marvelled at his knowing her initials but felt it eclipsed my hyacinth bulb (modesty). My mother told me that knowing someone's initials and having them embossed in gold on a diary was intrusive and going too far. Flowers and plants were safer.
We must've been in the village a year when my mother jack-knifed the car and pony-trailer in the lane beside our house and no amount of revving and manoeuvring seemed to help. The more she inched forward the tighter the angle became. Just when she was about to scream or run away and never come back, Jim – the quiet husband of Carol (who had the hot Ribena) – suddenly appeared. He jumped behind the wheel, sorted out the vehicular crisis and even patted the roofs of the half-dozen or so cars queuing to get along the lane as they passed. In return my mother gave him a glass of whisky and, as far as the village was concerned, stand-up sex in the back of the trailer.
The nicest bunch of flowers ever arrived just a week or two after Jim and the jack-knifed trailer. They were multi-headed white daisies with yellow middles, foliage all around and wrapped in doily paper. To my young eyes it was a true bouquet that you might only get from a proper shop and then walk along with people casting admiring glances at it and wishing they were giving it (or receiving it).
The bouquet of daisies (loyal love, romance, gentleness, innocence) arrived at teatime one day in the hands of a well-dressed black man in a trilby and a brown suit who smelled of TCP. His name was William Thomas and he had an arrangement to meet my mother. It was the first we'd heard of it but I put him at the kitchen table. My sister took the daisies, unwrapped them and put them politely in the large vayse. I made him a cup of tea and asked how he was (fine) and ran up to alert my mother. She was in bed after a late night and a disappointment and needed time to get dressed.
William Thomas is here for your arrangement. I told her.
"Who?" she asked.
"William Thomas," I said. "He's come to our village on two buses, all the way from Trinidad, but he'll soon have his own car."
My mother came into the kitchen eventually and William Thomas was just finishing his tea. He'd come to our village on two buses, he told her. But would soon have his own car. She said she'd heard as much.
"The thing is William, I don't know who you are or why you're here." said my mother. "Is there something I've forgotten?'
"I'm William Thomas," he said. "You answered my advertisement in the Leicester Mercury." And he fumbled in a secret jacket pocket.
He unfolded a page, tapped it, and passed it to her. It was a typed letter.
My mother hadn't answered his advertisement. It's not something she would have done and then forgotten. Someone had answered on her behalf and William Thomas had crossed the county on two buses to have a romantic date and to talk about cricket (as suggested in the letter) and would now have to get two buses back again.
My mother told him as kindly as she could that someone, a neighbour, must have answered the advertisement on her behalf.
"But why would they do that?" William Thomas asked.
"Because they don't like her," my sister said. "They think she had sex with their husband."
William Thomas still seemed not to understand (I didn't understand) and neither my mother nor my sister had the heart to explain it.
William Thomas picked up his trilby and left.
With William Thomas gone, my sister did have the heart to tell me why and how this situation had arisen and what it all meant.
"It was just a cruel trick," she said.
"On who?"
"On Mum," said my sister.
"Not on William Thomas?"
"He was just a casualty of the trick," she said.
"If it's a cruel trick on you and he's a casualty, why didn't you go on a date with him and talk about cricket?" I asked. "Just this once, to make it worth his while."
"I don't want to, we're not suited," she said.
I rode my bike to the bus stop and saw William Thomas standing there looking sad. Few buses came through the village and he'd just missed one.
At home again I told my mother that William Thomas was standing at the bus stop looking sad and out of place and that people were staring at him – which they were, albeit only Carol from round the corner and an old lady. My mother was upset. She read the letter over and over and looked at the flowers. After another 15 minutes or so she sent me to see if William Thomas had got the bus yet. He hadn't.
She got us all into the car and we picked him up and drove him over to the other side of the county.
"Did anyone else answer your advertisement?" my sister asked.
"Yes, two nice ladies, but I didn't think I'd get along with them as well as your mother," said William Thomas. "They didn't mention cricket.'
We dropped him somewhere grim on the north side of Leicester and watched him walk away with his hat in his hand and never saw him again. My mother rested her head on the steering wheel for a moment and I suppose she shed a tear because of the cruelness of the world and I cried too because of William Thomas and at the thought that you could be a casualty of someone's trick on someone else. How could you guard against such a thing, I wondered.
When we got home I realised we should have given William his lovely daisies back to use for his next date. I took them to my teacher the following Monday and, except for the lower leaves, they were still good as new on Friday so I brought them home again.
Nina Stibbe is the author of 'Love, Nina: Despatches from Family Life'; her novel 'Man at the Helm' is now out in paperback, published by Viking
Join our new commenting forum
Join thought-provoking conversations, follow other Independent readers and see their replies