John le Carre, A Legacy of Spies, book review: A satisfying close to the saga
The great spy novelist's latest book returns to 1963's 'The Spy Who Came in from the Cold' with one of George Smiley's inner circle held to account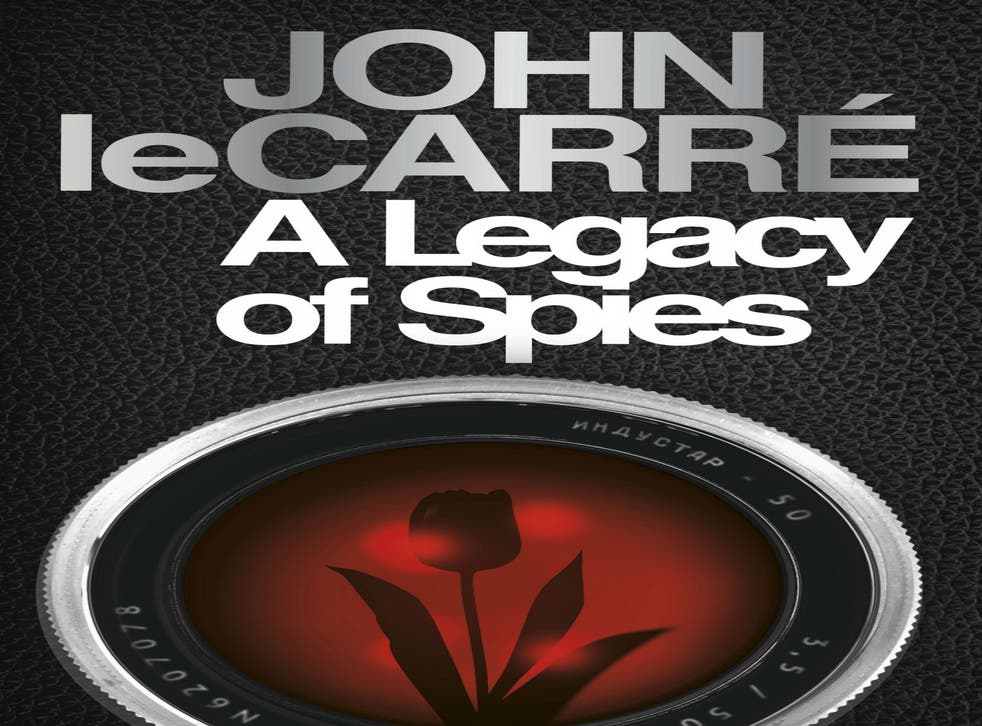 A vapour trail of sulphur hovers over the pages of John le Carré's latest, and possibly last, novel featuring the nest of British spooks presided over by the abbot-like spymaster George Smiley. It takes the reader back to the events of one of the writer's most pessimistic novels, 1963's The Spy Who Came in from the Cold, a black tale of the sacrificial killing of agent Alec Leamas in late-Fifties Berlin to protect a valuable source in East German intelligence. Like a nagging return-of-the-repressed nightmare this crime comes back to haunt one of Smiley's inner circle, Peter Guillam, who is summoned out of retirement to account for it. Is he now to be the "tethered lamb" for the common good?
Guillam is grilled by MI6 lawyers, and has to face Leamas's damaged son, who with other children of those killed in Windfall – the operation to protect the Stasi source – is pressing for reparations. After a lifetime of perfecting, he confesses, how to "deny, deny, deny", Guillam must also confront how he also betrayed a woman he loved, and set up a second – affairs he self-deceivingly recalls as grand, doomed romances. "When the truth catches up with you, don't be a hero, run," he concludes ruefully towards the end of the book.
The ethos of Control, the spies' dark overlord, chillingly spelt out in The Spy Who Came in from the Cold, loom large over events: "Occasionally we have to do wicked things, very wicked things indeed, but you can't be less wicked than your enemies simply because your government's policy is benevolent." Guillam's cognitive dissonance is far from resolved by the time he finally tracks down Smiley to a library in the Black Forest, now dressed jauntily in "red pullover and yellow corduroys" and pondering "the truth of ages".
"We were not pitiless, Peter," Smiley salves. "We were never pitiless. We had the larger pity ... You were a loyal foot soldier. It wasn't your job to ask why the sun rose every morning ... If I was heartless, I was heartless for Europe." But the old sacraments on offer won't wash for either man. "Windfall was Control's operation, you just went along with it," Guillam soothes his ever-enigmatic padre. "Which is by far the greater sin," Smiley replies.
One of the great pleasures in reading Le Carré is – as with JG Ballard – the bleak satire on Britishness, Smiley's gentility a front for the almost pagan brutality meted out by Control. Here, the chief is captured in unforgettable terms: "When Control speaks, he trails his tobacco-stained fingertips across his lips as if he is checking for sores ... The voice is knife-thin like the man – nasal, monotonous and irritable as a spoilt child." "We must live without sympathy," Control tells his unwitting mark Leamas in the earlier novel. "That's impossible, of course ... one can't be out in the cold all the time." But as Guillam learns, part of the legacy is that you can.
Thrilling and fascinating – a satisfying close to the saga.
A Legacy of Spies by John le Carre is published by Penguin (£20)
Join our new commenting forum
Join thought-provoking conversations, follow other Independent readers and see their replies