Lolita is back in the picture without controversy
The first illustrated edition of Nabokov's Lolita includes nine paintings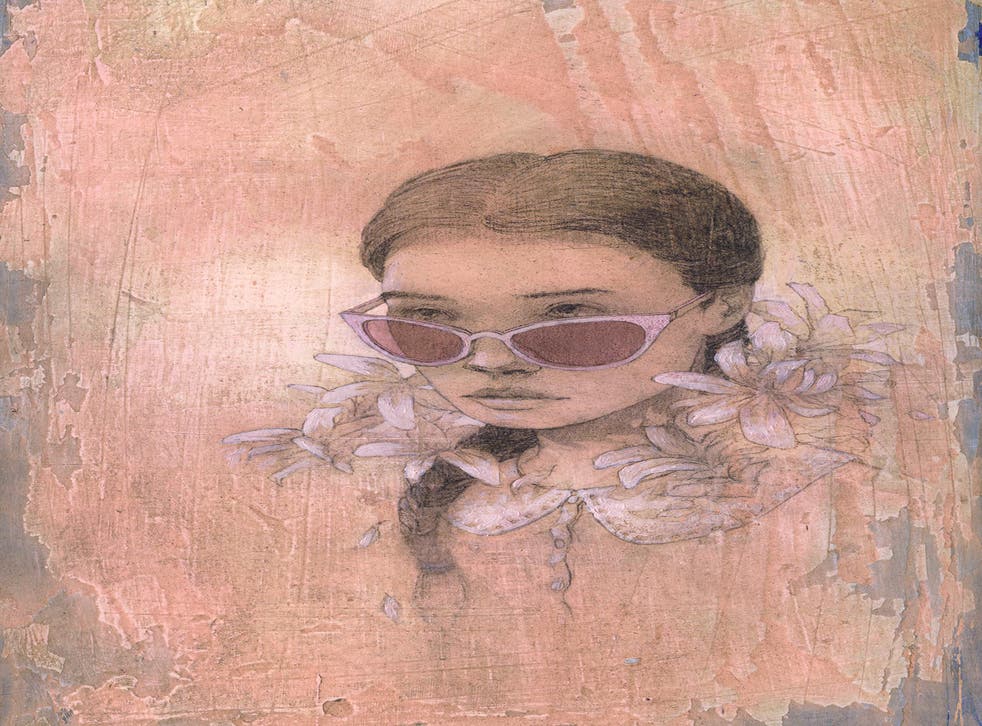 The first illustrated edition of Vladimir Nabokov's Lolita is published this week. The binding features a leather label inset embossed with the phonetic sounding of the book's title, "Lo. Lee. Ta", used by the book's narrator, Humbert Humbert, the middle-aged academic who is sexually obsessed with the 12-year-old Dolores Haze (Lolita), in the novel's opening paragraph.
The images are by Chilean illustrator Federico Infante who is based in New York. He rose to the challenge despite the controversial subject matter. His nine beautiful yet unsettling pink-coloured paintings, include Lolita wearing sunglasses, holding an apple and emerging from the shadows of a wall. Perhaps more sinister is the image of the shadowy image of Humbert Humbert spying on Lolita from a window.
The book, which was published in 1955, quickly became a classic. Lolita was made into a film in 1962 by Stanley Kubrick, and starred James Mason, Shelley Winters, Peter Sellers and Sue Lyon as Lolita – her age was raised from 12 to 16 for the film to avoid controversy. The 1997 remake of Lolita was directed by Adrian Lyne. It starred Jeremy Irons, Melanie Griffith and Dominique Swain as Lolita.
"I had seen some of Federico's beautifully sensitive pencil drawings of young women, juxtaposed with rough textures like flaking paint," says Sheri Gee, art director, of the Folio Society. "They seemed to speak of Lolita's life as she's drawn alongside Humbert – something beautiful and vulnerable led into a world of decay. His delicate drawings of lone characters also demonstrated his talent for creating a quiet intimacy, bordering on the voyeuristic, which really struck a chord with the text ."
What were Infante's first thoughts when he was asked to do it?
"I didn't think twice about doing the project. I hope that the images are able to suggest some of the density and the atmosphere that I felt when I read the book, some of that sensibility and introspection that was so beautifully crafted by Nabokov in his characters."
The Folio Society edition of 'Lolita' by Vladimir Nabokov, is published by
The Folio Society, £59.95 (foliosociety.com)
Join our new commenting forum
Join thought-provoking conversations, follow other Independent readers and see their replies