13 Reasons Why author Jay Asher expelled from writing organisation over sexual harassment allegations
From the Society of Children's Book Writers and Illustrators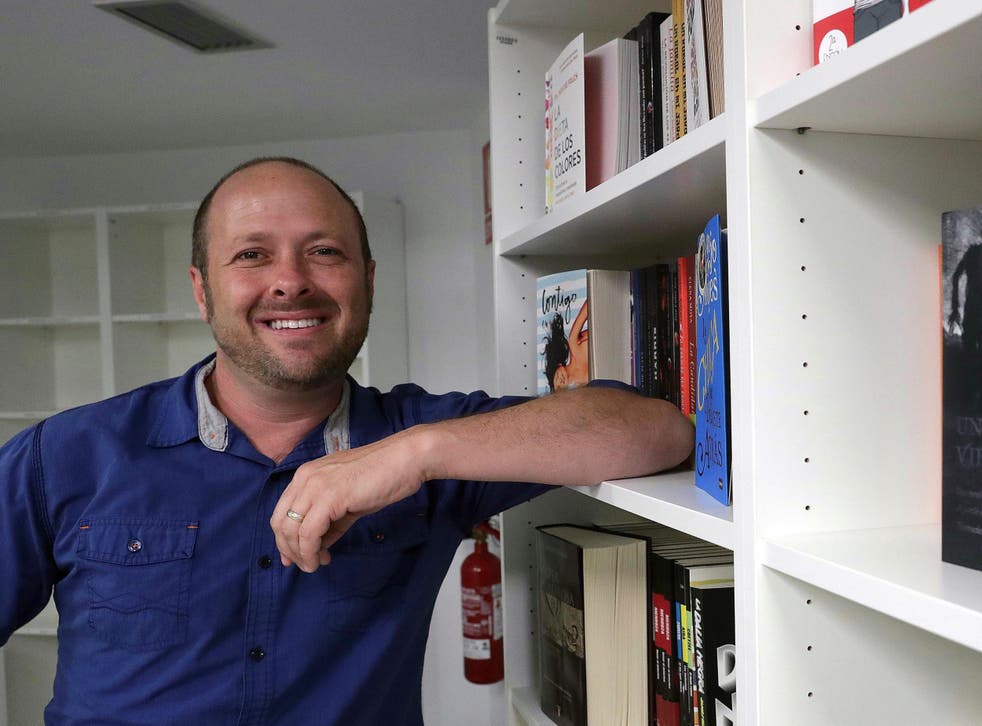 Jay Asher — the author of Thirteen Reasons Why, which was famously adapted into a TV series by Netflix — has been expelled from a prominent writing organisation over allegations of sexual harassment.
Executive director of the Society of Children's Book Writers and Illustrators (SCBWI), Lin Oliver, told Associated Press that the best-selling writer had violated the society's harassment code.
The ban was instated last year, only coming to light due to the prominence of the #MeToo movement. Asher and the famed illustrator David Diaz — who was also banned from the society — were both frequently mentioned in a recent article by School Library Journal concerning sexual harassment in children's publishing.
"Both Jay Asher and David Diaz were found to have violated the SCBWI code of conduct in regard to harassment," Oliver said. "Claims against them were investigated and, as a result, they are no longer members and neither will be appearing at any SCBWI events in the future."
The SCBWI is a non-profit organisation that hosts events and awards dedicated to children's authors and illustrators, along with supplying publishing resources. Speaking to BuzzFeed News, Oliver further commented on the story, saying the organisation had been alerted by an anonymous email.
12 useful Netflix features you need to know

Show all 12
"After we investigated, we felt that terminating his membership was the proper course of action," she told the publication. "We have always been really sensitive to sexual harassment issues and have a zero tolerance policy, but clearly our policies haven't prevented violations, so we're taking this opportunity to take another look at our guidelines."
Asher has since responded publicly to the news, telling BuzzFeed News that he was not pushed out, but voluntarily left the organisation on his own accord.
"It's very scary when you know people are just not going to believe you once you open your mouth," Asher told the publication. "I feel very conflicted about it just because of what's going on in the culture and who's supposed to be believed and who's not."
The author claimed to feel "thrown under the bus" as the SCBWI had also said "the emails showed nothing." "I understand the predicament they're in with everything going on and to want to protect themselves," Asher continued. "I love the organisation, but they didn't decide to push me out. It was my decision, even though [Oliver] said the email contained nothing that their organisation should have anything to do with."
A statement from Asher's spokesperson reads: "The SCBWI's recent statement about author Jay Asher is completely false. There was no allegation, investigation or finding of sexual harassment.
"In April 2017, Mr. Asher voluntarily agreed that he would no longer attend SCBWI conferences. This was in response to hurt feelings of a group of authors with whom he had consensual relationships that ended poorly.
"Mr. Asher was not banned by the SCBWI. In fact, when he let his membership in the group lapse last summer, Lin Oliver, the group's executive director, suggested that he keep his membership going. He did as requested, and Mr. Asher's membership is active today.
"These women were not subordinates of Mr. Asher; they were his peers and they each entered into romantic relationships with him voluntarily, with some initially pursuing him.
"Mr. Asher was married at the time of these relationships, as were many of the women. He is deeply sorry for the pain these consensual decisions caused his family, and others.
"The false statements to the news media have resulted in inaccurate and hurtful news coverage, which is threatening Mr. Asher's livelihood. Mr. Asher has retained legal counsel and is demanding SCBWI and Lin Oliver promptly retract the false and defamatory statements they made."
Asher's career has already been impacted by the news: The Oklahoma Writers' Federation has canceled their scheduled keynote speech set for May.
Join our new commenting forum
Join thought-provoking conversations, follow other Independent readers and see their replies