Michel Houellebecq's Submission: Author says novel imagining Muslim-run France is not Islamophobic scare story
Michel Houellebecq was acquitted of inciting racial hatred in 2002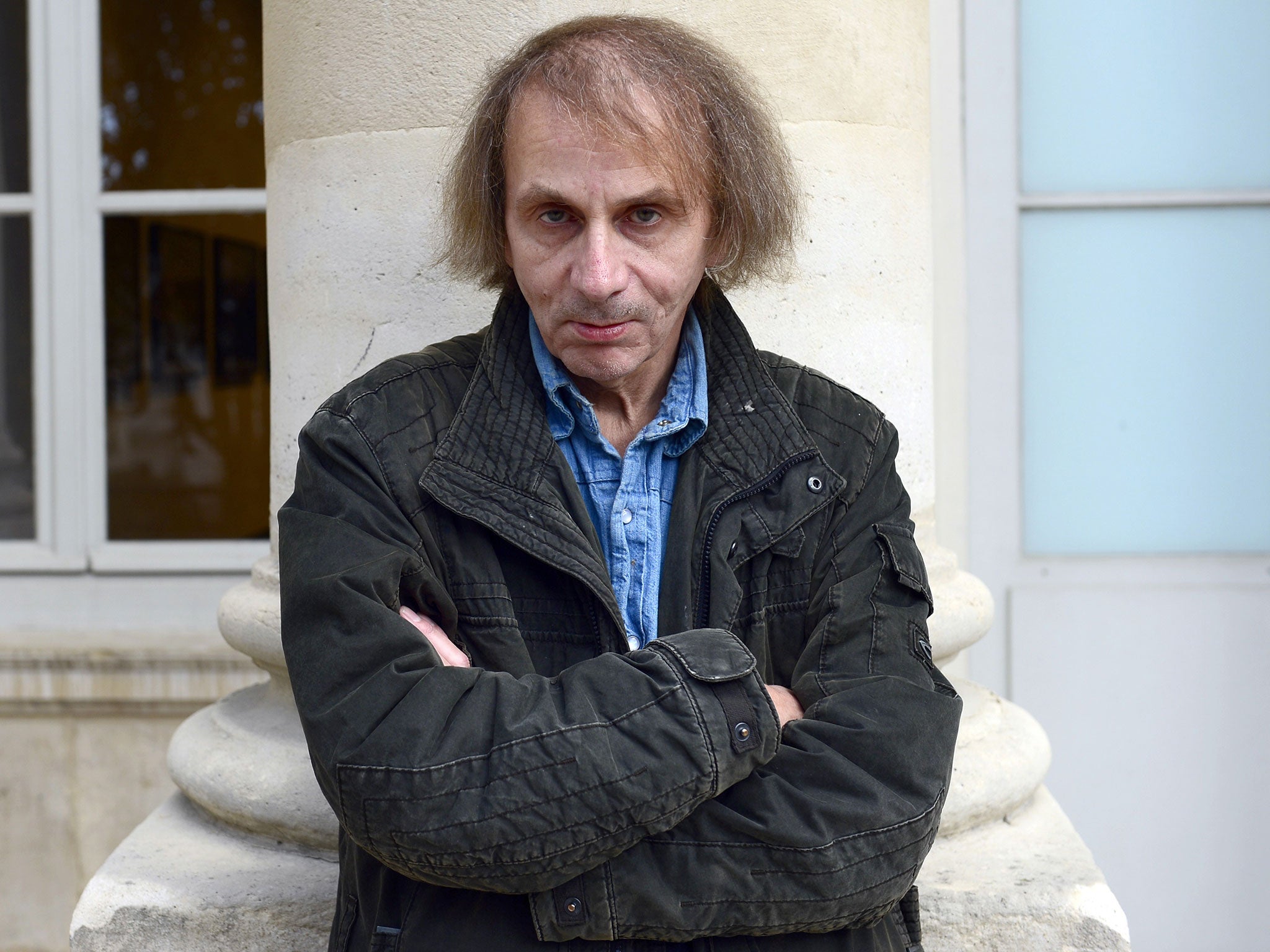 The leader of France's Muslim party has beaten the far-right Front National in the Presidential election, women abandon Western dress and leave work, non-Muslim teachers are forced out of their jobs and polygamy is reinstated - this is France in 2022 according to a new book.
Michel Houellebecq's sixth novel, Submission (Soumission), has caused a national scandal before its release.
With the creation of the fictional Muslim Fraternity party and subsequent erosion of personal and religious freedom, critics have accused him of inciting Islamophobia with a far-right scare story.
Laurent Joffrin, editor of French national newspaper Libération, argues that Submission "will mark the date in history when the ideas of the far-right made a grand return to serious French literature".
Its release on Wednesday comes less than three months before the French Presidential election, which has already been dominated by debates over immigration.
But Mr Houellebecq has denied that the novel was a "provocation", calling it a "realistic" vision for a possible future.
"I accelerate history, but no, I can't say that the book is a provocation—if that means saying things I consider fundamentally untrue just to get on people's nerves," he said in an interview published in English by the Paris Review.
"I condense an evolution that is, in my opinion, realistic."
Marine Le Pen, the leader of the far-right Front National, is a probable presidential candidate in 2022, whether or not she stands in May, Mr Houellebecq said.
Talking about "Muslims" collectively as "they" and "them" he argued that "overall Muslims aren't interested in economic issues, their big issues are what we nowadays call societal issues", driving them away from the main parties.
When asked about the probability of the formation of a French Muslim Brotherhood, the author claimed that it was actually unlikely because "Muslims would have to succeed in getting along with each other".
When the interviewer put accusations of Islamophobia to Mr Houellebecq, he claimed that he was not writing out of fear and that "things don't go all that badly" in the book, except if you were a "feminist".
"The book has a scary side. I use scare tactics," he added. "It's not clear what we are meant to be afraid of, nativists or Muslims. I leave that unresolved."
The 56-year-old writer is no stranger to allegations of Islamophobia, having been prosecuted and acquitted for inciting religious and racial hatred during an interview on a previous work.
He was quoted in the magazine Lire saying that Islam was "the most stupid religion" while talking about his novel, Platform – the story of a French couple who create a sex tourism business in Thailand.
The novel sees the father and mistress of the main character murdered by Muslims, who are described in the book as "clots" in the "blood vessels" of Europe.
His prosecution in 2002 was condemned by authors as an attack on freedom of speech and he was cleared of all charges after a panel of three judges ruled that he was exercising his legitimate right to criticise religions.
He was living in a cottage in western Ireland during the trial but has since returned to France, saying in the interview that he noticed some "big changes".
Mr Houellebecq's 1998 novel Atomised tells the story of two half-brothers leading loveless lives and his first novel, Whatever, published in 1994, was adapted into a film five years later.
Join our commenting forum
Join thought-provoking conversations, follow other Independent readers and see their replies