The books many start but few finish: Top 'unread' bestsellers revealed
Stephen Hawking and Thomas Piketty's works feature on the list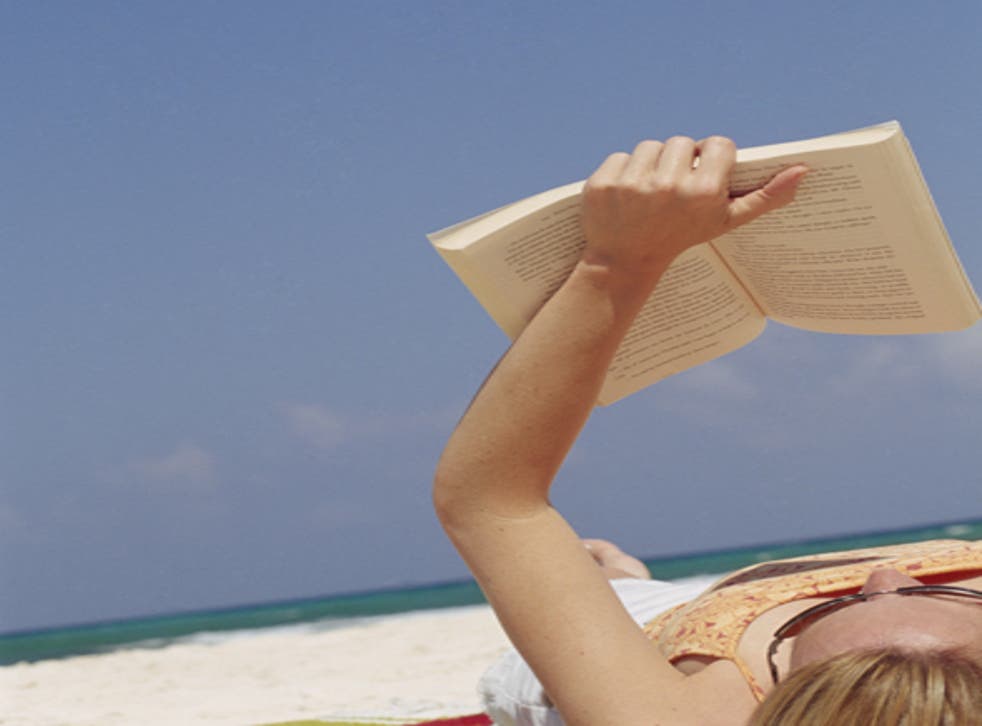 You need a book to take on holiday but you don't want a "summer read", you want something that will broaden your mind.
What better time to try Stephen Hawking's A Brief History of Time, or Capital in the Twenty-First Century?
It is a noble endeavour, but a doomed one for many people who never make it to the final page.
The two books are among the most common summer "non-reads" that are put down long before they are completed.
An American mathematician has compiled a list of abandoned books by using the highlights feature on Kindle.
Jordan Ellenberg, a professor at the University of Wisconsin-Madison, created the Hawking Index (HI) to calculate how the top highlighted passages were spread through popular books, hypothesising that when people stopped highlighting, they had probably stopped reading.
Writing in the Wall Street Journal, Dr Ellenberg admitted the method was "not remotely scientific and is for entertainment purposes only" before applying it to some of the best-selling books on Amazon.
The most "unread" book came out as Capital in the Twenty-First Century by Thomas Piketty, with an HI of 2.4 per cent.
Dr Ellenberg wrote: "It came out just three months ago. But the contest isn't even close."
At almost 700 pages long, the last of the popular Kindle highlights end on page 26 – barely four per cent of the way through the book.
Hawking's A Brief History of Time might have inspired the name of the index but came in second place with a HI of 6.6 per cent.
Other "unread" books included Thinking Fast and Slow by Daniel Kahneman.
"Apparently the reading was more slow than fast," joked Dr Ellenberg, although in fairness the author has won the Nobel Memorial Prize in Economics and the scientific tome is "at the forefront of cognitive psychology".
Fifty Shades of Grey, still in the Amazon bestseller lists, came in the middle ground with an HI of 25.9 per cent.
Top unfinished bestselling books

Show all 9
Apparently readers liked to note the characters' favorite operas and marked handy slogans like: "The growth and development of people is the highest calling of leadership".
On the other end of the scale The Goldfinch by Donna Tartt looked like a book read from cover to cover, with an HI of 98.5 per cent.
All top highlights come from the last 20 pages of the Pulitzer Prize-winning novel.
Catching Fire, the second book in Suzanne Collins' phenomenally successful Hunger Games trilogy, came in second at 43.4 per cent.
"Because sometimes things happen to people and they're not equipped to deal with them" is the most highlighted sentence in the seven-year history of Kindle, marked by 28,703 readers, according to Dr Ellenberg.
But even The Great Gatsby couldn't keep people hooked, with an HI 0f 28.3 per cent.
No doubt Dr Ellenberg is hoping readers finish his own book - How Not To Be Wrong: The Hidden Maths of Everyday Life.
"Take it easy on yourself, readers, if you don't finish whatever edifying tome you picked out for vacation. You're far from alone," he wrote.
Join our new commenting forum
Join thought-provoking conversations, follow other Independent readers and see their replies