Books for prisoners: Novelists, poets and dramatists reveal the literature they would send to inmates (if they still could)
Leading writers send protest postcards to Justice Secretary as part of a campaign against government restrictions on prisoners receiving books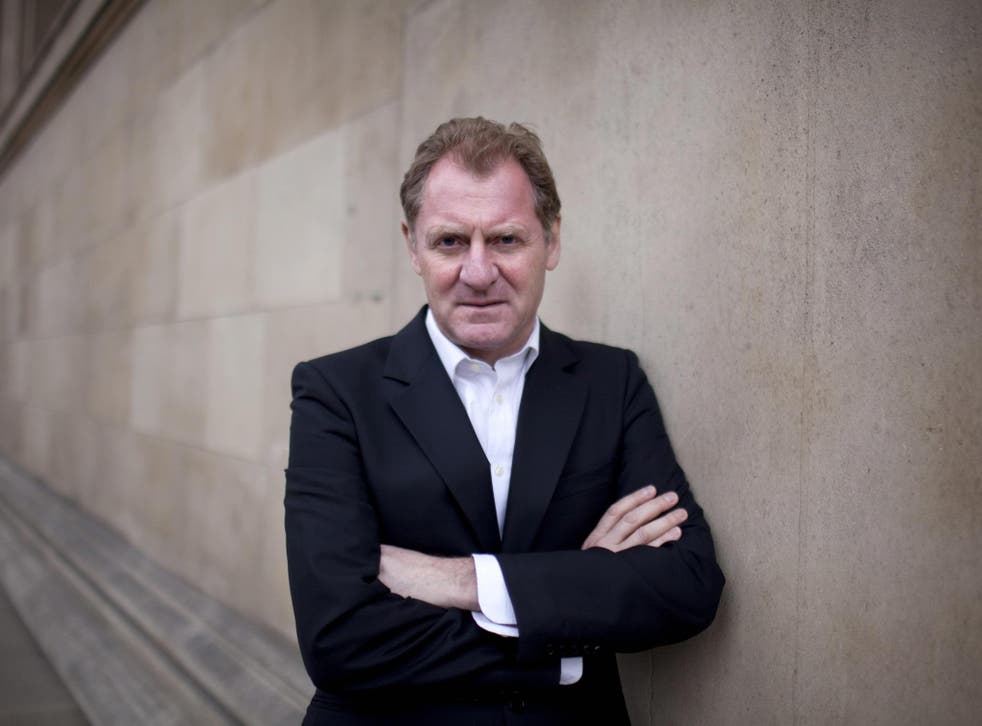 Forty of the nation's leading writers have sent the Secretary of State for Justice, Chris Grayling, protest postcards with the name of the book they would most like to send to a prisoner – if they still could – as part of a campaign against government restrictions on inmates receiving books.
Novelists, poets and dramatists, including the poet laureate Carol Ann Duffy, Martin Amis, Ian McEwan, Margaret Drabble, Andrew Motion, David Hare and Jeffrey Archer – a former prisoner himself – wrote their recommendations for prison reading on scores of postcards which were posted to Mr Grayling by English PEN and the Howard League for Penal Reform, together with others written by visitors to this week's London Book Fair.
The titles ranged from weighty classics – Brave New World, Aldous Huxley's dystopia about an authoritarian state and Franz Kafka's short stories – to entertaining reads such as Stephen Fry's Moab is My Washpot.
Several suggested books written by political prisoners such as Nelson Mandela and Malcolm X, and many addressed both the gruelling impact of prison life and its redemptive effects such as Jimmy Boyle's autobiography, A Sense of Freedom, which takes the reader through his criminal early years to remorse and rehabilitation.
Jo Glanville, the director of English PEN, said that these titles reflected just what a lifeline books could be. "The continuing ban deprives prisoners of access to all the possibilities of learning and literature that these choices represent," she said.
Frances Crook, the chief executive of the Howard League, added: "There is now widespread political support for the Lord Chancellor to think again.
Restrictions on sending books to prisoners were introduced by in November last year as part of a crackdown on what ministers have described as prisoners' "perks and privileges". But campaigners argue that far from being "perks", books are key to rehabilitation.
Martin Amis
I would recommend Primo Levi's If This is a Man. It is a masterly evocation of something much worse than prison: murderous enslavement for the crime of being born.
Margaret Drabble
I'd send John Lanchester's Capital, because it's a cracking good read, accessible, diverting, and very funny about money, football, parking attendants, bankers, immigrants, and old folk like me. It's a satiric view of how we live now.
I'd also send John Bunyan's Pilgrim's Progress, to remind us all that some of our greatest classics were written in prison, in the Slough of Despond.
Elif Shafak
Rumi's Masnavi, six books of poetry. The style is extraordinary, interwoven with stories within stories. The themes Rumi deals with (such as ego/nafs, death, body, love, birth, beauty) are universal and timeless. His peaceful voice speaks to our hearts and minds across all national and religious borders, and challenges head-on the teachings that promote bigotry, xenophobia and discrimination.
Boyd Tonkin
This Blinding Absence of Light by Tahar Ben Jelloun – a fantastic novel about surviving the worst imaginable jail based on the authors' interviews with Moroccan detainees.
Hanif Kureishi
The Great Escape
Andrew Motion
Great Expectations, by Charles Dickens. Because people are not what they seem at first sight – and because of second chances.
Ian McEwan
The Grass Arena by John Healy. It's a long and brilliant postcard from hell. A brutal childhood, alcoholism, a London underworld – this is what it's like to touch bottom, then find your way up through the game of chess.
Terence Blacker
Brewer's Rogues, Villains and Eccentrics: An A-Z of Roguish Britons through the Ages by Willie Donaldson. Outrageously funny, and beautifully written, it provides an excellent view of the underbelly of British society in the second half of the 20th century. Not precisely a moral book, it's intelligent, shocking and, above all, life-affirming.
Claire Tomalin
Alan Johnson's This Boy, his straightforward account of growing up in real poverty in London in the 1950s, father scarpered, brilliant Scouser mother dies young, teenage sister brings him up – an amazing and inspiring story.
Joanna Trollope
To Kill a Mockingbird by Harper Lee
The Curious Incident of the Dog in the Night-Time by Mark Haddon
The Shock of the Fall by Nathan Filer
Jeffrey Archer
The 39 Steps by John Buchan: a fast-paced, thrilling adventure that's difficult to put down. Buchan is not only a great storyteller, but a great writer.
Carol Ann Duffy
I would send Jimmy Boyle's visceral autobiography, A Sense of Freedom. It describes his journey from a violent, criminal youth to the degradation, shame and remorse he experienced in Scotland's most draconian prisons – and the redemption delivered by literature and art in the special unit at Barlinnie.
It is a book everyone concerned with this debate should read when the most wretched of our fellow citizens, who have nothing, are now being told they have less than nothing.