DC Comics pulls 'controversial' Batgirl variant Joker cover after online protests
The cover was criticised for promoting rape culture, but others have since likened the ban to censorship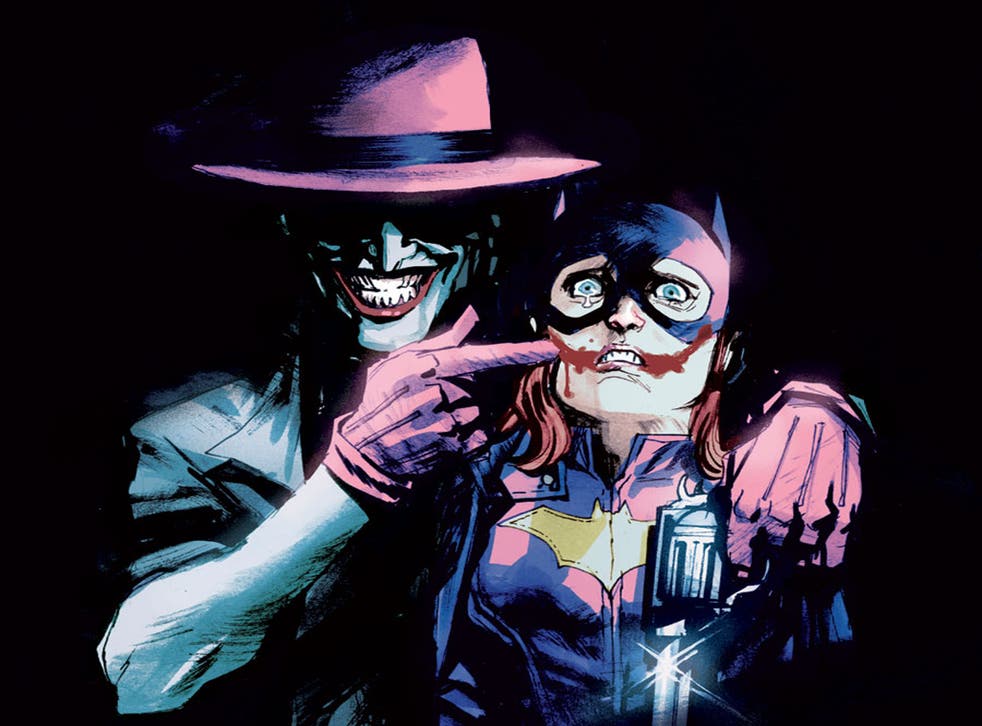 DC Comics has pulled a cover for a forthcoming issue of the Batgirl comic featuring villain The Joker holding a gun across her shoulders and drawing a smile in blood across her face.
The cover, which was drawn by Rafael Albuquerque, was intended to pay homage to 1998's Batman standalone story The Killing Joke, in which the Joker attacked Batgirl, leaving her in a wheelchair.
The variant cover for the forthcoming issue 41 was produced as part of "Joker month" in June, in which all DC Comics will be available with an alternative cover featuring the villain in some form.
A number of fans responded negatively to the cover, posting #changethecover on Twitter and Tumblr, saying the cover was offensive and promoting rape culture.
But the hashtag has since been taken over by fans who are disappointed by what they see as DC Comics' decision to "censor" a work of art.
It was later revealed by regular Batgirl artist Cameron Stewart that the alternative cover had not been run past the creative team including writer Brenden Fletcher and artists Babs Tarr and Stewart.
Stewart said the decision to pull the cover was due to the number of threats people objecting to the cover received, adding that Albuquerque did not receive threats himself.
In a statement, Albuquerque said: "My Batgirl variant cover artwork was designed to pay homage to a comic that I really admire, and I know is a favorite of many readers. 'The Killing Joke' is part of Batgirl's canon and artistically, I couldn't avoid portraying the traumatic relationship between Barbara Gordon and the Joker.
"For me, it was just a creepy cover that brought up something from the character's past that I was able to interpret artistically. But it has become clear, that for others, it touched a very important nerve. I respect these opinions and, despite whether the discussion is right or wrong, no opinion should be discredited.
"My intention was never to hurt or upset anyone through my art. For that reason, I have recommended to DC that the variant cover be pulled. I'm incredibly pleased that DC Comics is listening to my concerns and will not be publishing the cover art in June as previously announced."
DC Entertainment said in a statement: "We publish comic books about the greatest heroes in the world, and the most evil villains imaginable. The Joker variant covers for June are in recognition of the 75th anniversary of the Joker.
"Regardless if fans like Rafael Albuquerque's homage to Alan Moore's The Killing Joke graphic novel from 25 years ago, or find it inconsistent with the current tonality of the Batgirl books - threats of violence and harassment are wrong and have no place in comics or society.
"We stand by our creative talent, and per Rafael's request, DC Comics will not publish the Batgirl variant."
Join our new commenting forum
Join thought-provoking conversations, follow other Independent readers and see their replies