Expert in idleness is surprise winner of science book prize
'The Wavewatcher's Companion' wins award that was rescued by the efforts of this newspaper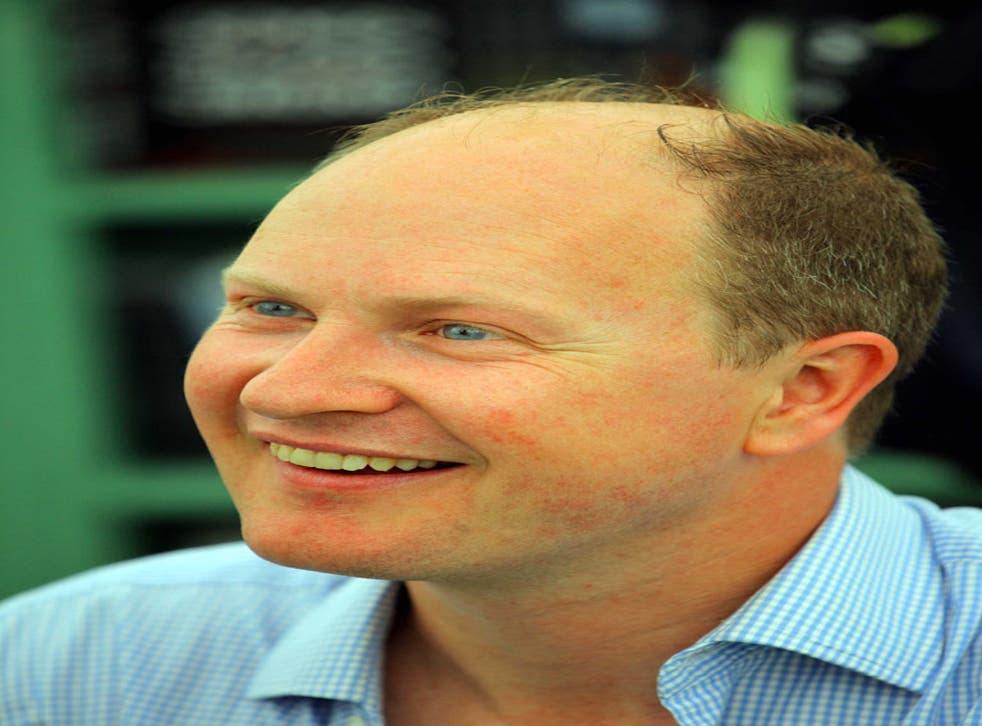 A self-confessed idler who believes that doing nothing is an art form has won the most prestigious prize in science book publishing for his treatise on watching waves.
Gavin Pretor-Pinney, who co-founded The Idler magazine and set up the Cloud Appreciation Society, was last night awarded the £10,000 Royal Society Winton Prize for Science Books with his latest observations on laid-back living, The Wavewatcher's Companion.
Mr Pretor-Pinney held off competition from a shortlist of six and was not the bookies' favourite for the prize, which has in the past been won by such distinguished scientific luminaries as the Cambridge cosmologist Stephen Hawking, geneticist Steve Jones and evolutionary biologist Stephen Jay Gould.
Richard Holmes, the chairman of the judging panel, said Mr Pretor-Pinney's book managed to use relatively straight-forward science to transform the readers' perspective of the world around them.
"It is a book of old-fashioned charm and wit, provocatively organised and illustrated, and marvellously deft with its presentation of hard modern science. In short, The Wavewatcher's Companion is a highly unusual and outstandingly effective piece of popular science writing," Mr Holmes said.
Sir Paul Nurse, president of the Royal Society, paid tribute to The Independent for highlighting the financial problems of the science book prize last year when it failed to find a sponsor. The ensuing publicity helped to secure the services of Winton Capital Management, which has promised to fund the prize for the next five years, Sir Paul said.
"If the prize had disappeared it would have been a tragedy, particularly at a time when science is enjoying a very positive profile."
Extract: 'Like rush-hour commuters, the waves crossed chaotically'
"One chilly February afternoon my three-year-old daughter, Flora, and I were messing around on the rocks in Cornwall. Normally, this would have been a perfect opportunity for some cloud-spotting. But that day was unseasonably clear – in fact, there was not a single cloud to be seen. And as we sat at the edge of the cove, with nothing but the monotonous Atlantic horizon ahead, we found ourselves, by default, watching the motion of the water... There was nothing dramatic about that day's waves. They weren't barrelling breakers... Nor did they have any of the regularity of the waves you see in your mind's eye... In fact, there wasn't the slightest order to the water's motion. Like rush-hour commuters at a busy station, the little crests passed this way and that, crossing each other's paths chaotically. But, unlike commuters, they passed through and over each other, combining and dividing, appearing and disappearing. Their movement was mesmerising. I found myself unable to follow the progress of any individual crest for more than a second. No sooner had I fixed on one than the pesky little peak joined with one coming from a different direction. Then, inevitably, my eye would be distracted by a third wavelet that would sweep through just as the first two vanished.
This is an edited extract of 'The Wavewatcher's' Companion, Bloomsbury, £8.99
Join our new commenting forum
Join thought-provoking conversations, follow other Independent readers and see their replies