Female Thor beating male Thor in Marvel Comics figures, proving that women do sell
Female Thor is proving a commercial success after being introduced last year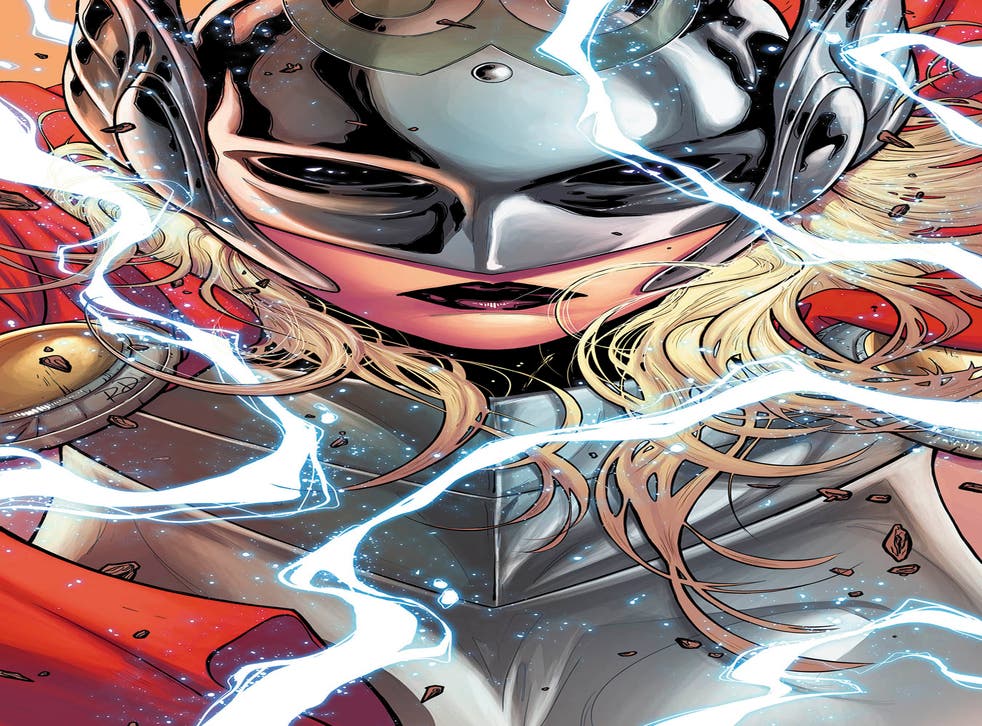 Marvel Comics' new female Thor is proving that women can outsell men by shifting more copies than those featuring the male version of the Norse Go
The popular comic was rebooted for a female edition in October, with the eighth issue currently in the pipeline.
Marvel's move to attract more female fans to the franchise received a mixed reaction but now, comparison figures released by comics research website ComiChron show that it is enjoying significant commercial success.
The first four female Thor comics have been selling more than the last four male ones from 2012 by almost 20,000 copies per month, not including digital.
New Thor sold 150,862 copies when it debuted in October last year, compared to the 110,443 copies sold of the first original version two years ago.
Marvel's best superheroes

Show all 20
"This is not She-Thor. This is not Lady Thor. This is not Thorita. This is Thor. This is the Thor of the Marvel Universe. But it's unlike any Thor we've ever seen before," said Jason Aaron, series writer, last summer.
"This inscription on Thor's hammer reads, 'Whoever holds this hammer, if he be worthy, shall possess the power of Thor'. Well it's time to update that inscription," added Will Moss, Marvel editor.
"The new Thor continues Marvel's proud tradition of strong female characters like Captain Marvel, Storm, Black Widow and more."
Marvel said in a statement on its website that it hopes female Thor will "speak directly to an audience that long was not the target for superhero comic books in America: women and girls".
Writers are promising to reveal the identity of female Thor, depicted with long blonde hair, metal armour and a red cape, in the May issue of the comic.
Join our new commenting forum
Join thought-provoking conversations, follow other Independent readers and see their replies