Grey market: 50 Shades' success story that's even hurting sales of car manuals
Bible for keen amateur mechanics blames slump on erotic novel – and it's not the only victim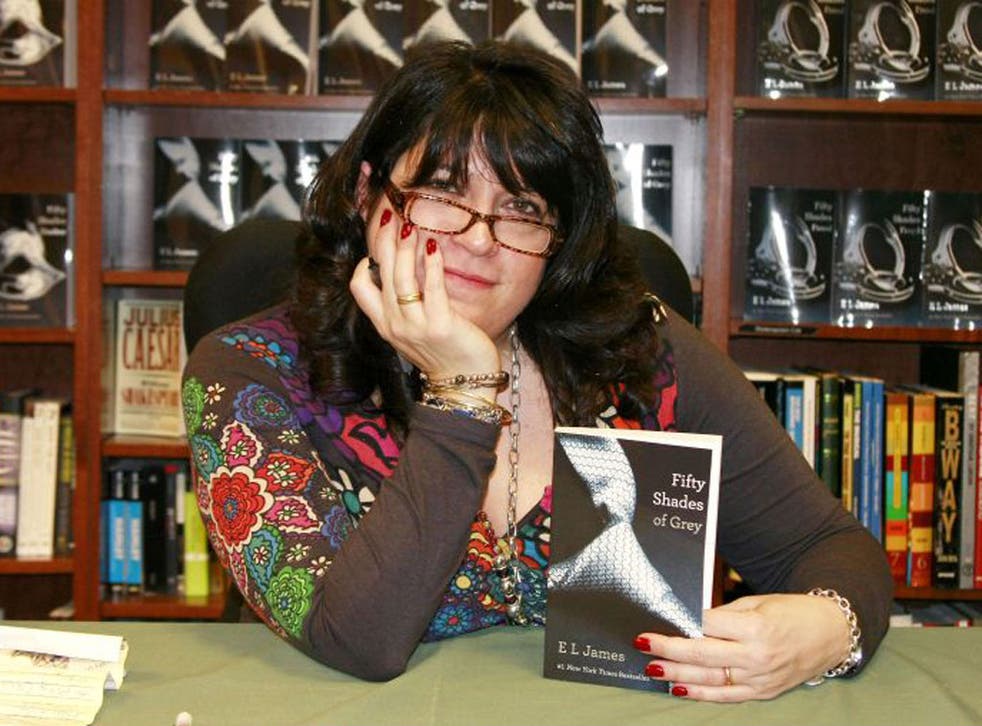 On the face of it, there is little in common between the readers of hit erotic novel Fifty Shades of Grey and the Haynes car manuals, a bible for amateur mechanics for generations.
But, bizarrely, Haynes has attributed recent poor sales to competition from E  L James's novel, which includes explicit sexual scenes of bondage and sadomasochism.
Haynes claims that while Fifty Shades of Grey has been flying off the shelves, retailers have been shunning its own books which explain how to tweak a carburettor on almost any type of vehicle.
While the Haynes manuals have traditionally been a preserve of a man clad in overalls wielding an oily rag as he grapples with a myriad of problems under the bonnet, Fifty Shades of Grey is targeted at women.
The novel, which has sold more than five million copies in the UK, has opened a huge debate over women's attitudes towards sex and could not be further removed from the world of the weekend mechanic.
But in a statement announcing its financial results today, Haynes said: "There is little doubt that during the period, retail purchasing budgets were tight and that much of those available budgets went towards the phenomenally successful Fifty Shades series."
The statement, covering the company's last financial quarter, said its revenues in the UK and US were down 10 per cent on last year.
Haynes Publishing was founded in 1960 and the first manual entitled Haynes Owners Workshop Manual, for the Austin-Healey Sprite, was published in 1965. Random House, publisher of Fifty Shades of Grey, has also claimed that the book has sold more copies than that other classic of British motoring, The Highway Code.
The success of Fifty Shades of Grey has also dented sales of other books including Stieg Larsson's The Girl with the Dragon Tattoo series.
Mark Smith, chief executive of publisher Quercus, said the "unprecedented success" of the novel had taken its toll on sales of the Swedish novels.
As Quercus announced that pretax profits had fallen from £3.4m in the first half of 2011 to £600,000 this year, the company said in a report: "The Larsson trilogy's decline accelerated, due predominantly to the unprecedented success of E L James's Fifty Shades of Grey series." Whether E L James, whose real name is Erica Mitchell, has ever dipped into a Haynes manual is, as yet, unknown.
A boost in sales caused by Shades of Grey was one of the factors attributed recently to higher than expected pretax profits for high-street retailer WH Smith, which also enjoyed its highest share value for six years.
The success of Shades has had a more predictable impact on the sales of skimpy lingerie and sex toys. During the summer Ann Summers was reporting a 60 per cent rise in the number of blindfolds it was selling, a 35 per cent increase for rope ties, a 15 per cent increase for whips and a 200 per cent increase for jiggle balls.
Online sex toy retailer LoveHoney reported a similar increase in its sexual accessories, with a 109 per cent increase in revenue from bondage items.
Join our new commenting forum
Join thought-provoking conversations, follow other Independent readers and see their replies