Harry Potter and the Cursed Child: Fans line up for midnight launch of new JK Rowling play script
The play premiered at London's Palace theatre on Saturday afternoon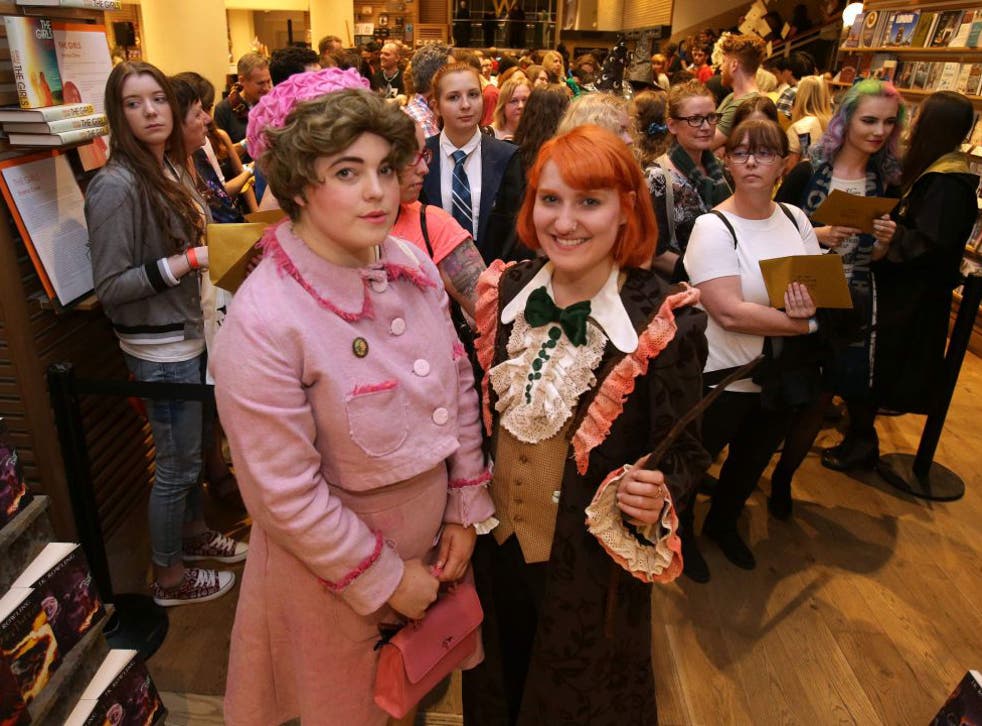 Harry Potter has cast a spell over the world once again as fans queue up at bookshops around the globe for the release of the magical franchise's eighth installment, Harry Potter and the Cursed Child, at midnight.
Hundreds of fans donned a variety of magical-themed costumes and waited in snaking lines in the hope of becoming some of the first people to see a copy of the script of the new two-part play.
Around 700 witches, wizards and magical creatures queued outside Waterstones in Piccadilly, central London, ahead of the midnight launch.
In Australia, members of the Australian Quidditch team posed with crowds outside Dymocks - the biggest book chain in the country.
In Porto, Portugal, huge lines of people snaked around the famous Livraria Lello bookshop, while in Los Angeles plays people gathered for a planned meeting of witches and wizards at the city's Union Station and in New York the Strand Bookstore held costume contests, trivia and live sorting.
The play premiered at London's Palace theatre on Saturday afternoon, where author JK Rowling joined director John Tiffany and playwright Jack Thorne for the gala opening.
The all-day event saw part one of the production staged in the afternoon, followed by part two in the evening, completing the story, which is set 19 years after the events of the seventh and final book, Harry Potter and the Deathly Hallows.
Speaking on the red carpet at the gala opening, Rowling revealed that fans unable to make it to the West End production could soon also have a chance to see the story on stage - as the play could be destined for Broadway and beyond.
Asked about Broadway plans, she told reporters: "I'd love it to go wider than that. I'd like as many Potter fans to see it as possible."
The play opened following nearly eight weeks of previews, with fans asked to keep plot details secret - with #KeepTheSecrets badges handed to audience members on their way out.
It received a slew of five-star reviews earlier this week, with one critic saying that "British theatre hasn't known anything like it for decades."
The two-part play stretches over five hours and was co-devised by Rowling, written by Mr Thorne and directed by Mr Tiffany.
Additional reporting by Press Association
Join our new commenting forum
Join thought-provoking conversations, follow other Independent readers and see their replies