Harry Potter and the Cursed Child: What can we expect to learn from JK Rowling's eighth story?
There will be darkness...but nobody knows where from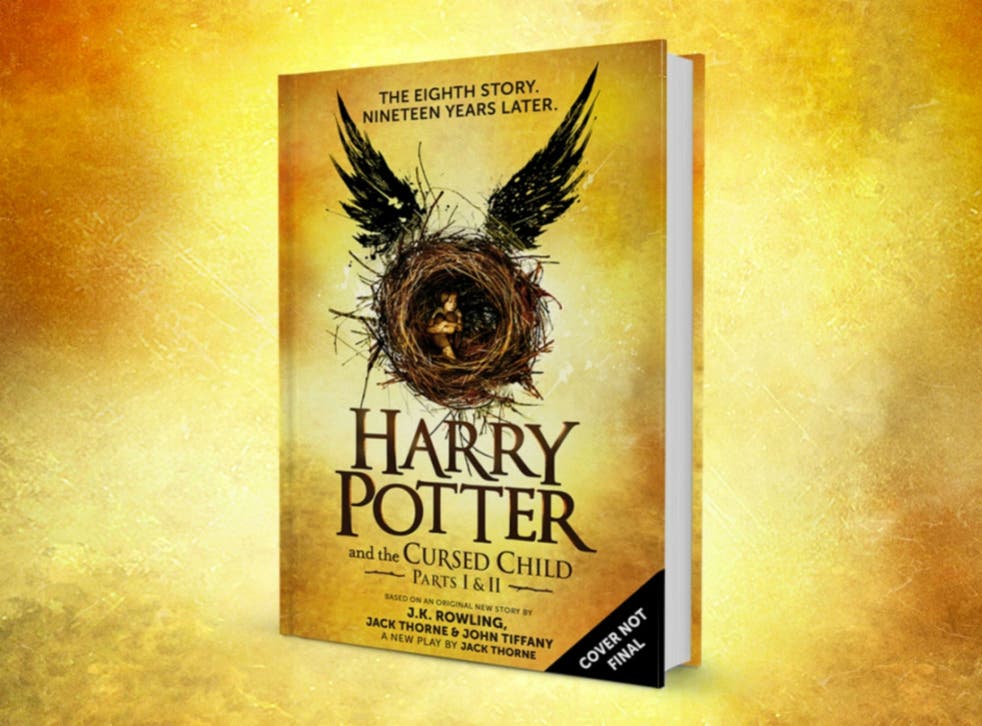 With just months to go before Harry Potter and the Cursed Child arrives to finally bring some wizarding joy back into our typically mundane existences, it's time to take a good hard look at what we have been promised from JK Rowling's eighth story.
Firstly, it's not a prequel, nor is it a book. It's a play and it's set 19 years after we waved goodbye to Harry, Ron, Hermione and the gang in Harry Potter and the Deathly Hallows. Harry's son Albus has been touted as the star and demand for tickets went through the roof last year.
Here's a quick round-up of everything fans can expect to learn:
Harry's son Albus takes the starring role
Readers were told in the final book's epilogue that Harry married his school pal Ginny Weasley and had three children.
The middle son Albus, was starting at Hogwarts and Harry had to reassure him that he need not be nervous about his first day of wizarding school, nor of being sorted into Slytherin house.
There will be more darkness…
The synopsis for Cursed Child (yes, it's already out there for analysing) describes Harry as an "overworked employee of the Ministry of Magic…grappling with a past that refuses to stay where it belongs". Albus, meanwhile, is left to "struggle with the weight of a family legacy he never wanted" as both father and son learn that "sometimes, darkness comes from unexpected places". Ooh-er, isn't it exciting?
…but nobody knows where from
Readers learned that Harry's foe Draco Malfoy married Astoria Greengrass and had a son named Scorpius, so maybe he'll turn out to be a baddie. He was last seen boarding the Hogwarts Express along with Albus in the epilogue and was described as similar to his father in appearance. Scorpius was the last character to be mentioned in the Harry Potter books.
The 'untold' part of Harry's story will be explored
When the play was first announced in 2013, a statement revealed that Cursed Child will delve deeper into Harry's early years as an orphan as well as tackling the back story of his brave parents Lily and James, who were murdered by Voldemort when the boy wizard was a baby. But remember, it's not a prequel, so this plan might have been binned.
The stars of Harry Potter now and then

Show all 14
Rowling picked a strong scriptwriter
Jack Thorne, the Bafta-winning writer of hit TV series Skins, The Fades and This is England '88 no less. The story is by Rowling, Thorne and John Tiffany but Thorne has actually penned the play so deserves a heap of the credit. Judging by his past achievements, fans can expect themes of "loneliness and isolation". Either way, the Potter canon's future is in capable hands.
There's a good reason why it isn't another book
Rowling is staying tight-lipped on any potential spoilers but has promised fans that once they see the play, they will agree that the stage is "the only proper medium for the story". The script is being published in book form in July for those not able to make a performance but Rowling has clarified that it is #NotANovel.
Previews begin at London's Palace Theatre on 7 June, with the opening performances of Part One and Part Two on Saturday 30 July .
Join our new commenting forum
Join thought-provoking conversations, follow other Independent readers and see their replies