The Independent Bath Literature Festival: Michael Frayn's Hard Problem with Stoppard and his 'stupid' audiences
Michael Frayn said that Tom Stoppard should 'make things clear', after Stoppard complained of having to rewrite a scene three times in his new play The Hard Problem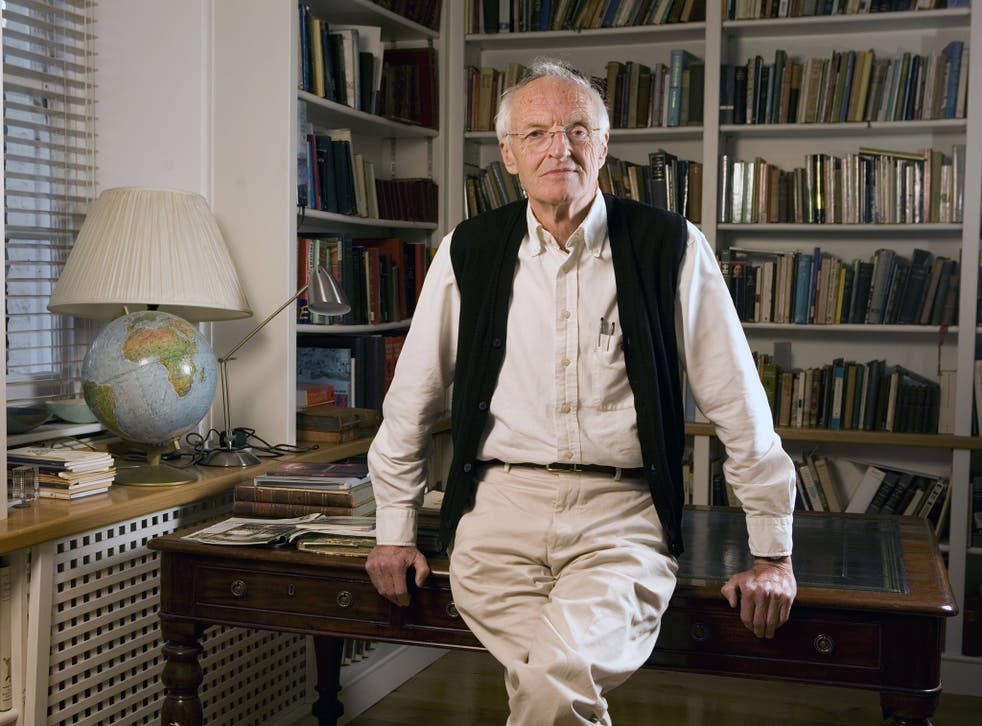 Tom Stoppard was wrong to suggest that audiences were too stupid to understand his plays, according to the playwright Michael Frayn, who added it was up to the writer "to make things clear".
Frayn was asked at The Independent Bath Literature Festival what he thought of Stoppard's comments that he "really resented" having to rewrite a scene three times in his new play The Hard Problem so the audience could understand it.
"I don't think it is right to blame the audience," said Frayn, described as "one of Britain's greatest dramatists" by the festival organisers. "It's a question of making it all plain in the writing." He continued: "You always get a surprise at what an audience does understand and what they don't get," before joking: "I'm a very stupid audience member."
In promoting his new book Matchbox Theatre: Thirty Short Entertainments, he revealed that a playwright sitting in the auditorium "never hear[s] anything good".
One occasion as the curtain was about to go up in his celebrated farce Noises Off, a woman in front of him opened the programme and loudly proclaimed: "Oh no, I thought this was by Alan Ayckbourn."
Frayn revealed that the 30 monologues and dialogues in his new work had been "piling up over the years" and that it took him back to when he first wrote short plays at the age of 10, for a puppet theatre, and was a form he had returned to throughout his life.
On Saturday, poetry lovers celebrated the legacy of Ted Hughes and left cheering spoken word's future, following a standout performance by the rising-star poet and rapper Kate Tempest, 29.
Tempest prompted cheers and wild applause after giving a short tribute to the former Poet Laureate before reciting her own work to an audience, many of whom were twice her age and were experiencing her "street poetry" for the f irst time. She told The Independent about her happiness with the reaction to her work. "I felt it in the moment. Poetry can zero all the intimidation and it was just people experiencing art together."
"Ted Hughes: A Tribute" was one of the biggest events at this year's Bath Literature Festival. It celebrated 20 years since the poet had appeared at the same venue, reading his poetry before a house packed with an audience of 1,000 for the festival's first-ever event.
Join our new commenting forum
Join thought-provoking conversations, follow other Independent readers and see their replies