James Patterson, world's wealthiest author, charges $300,000 for 'exploding book'
Patterson is tempting a fan with a first-class flight to an undisclosed location, two nights stay in a luxury hotel, 14-carat gold binoculars, a five-course dinner with the author and a copy of Private Vegas that will 'self-destruct'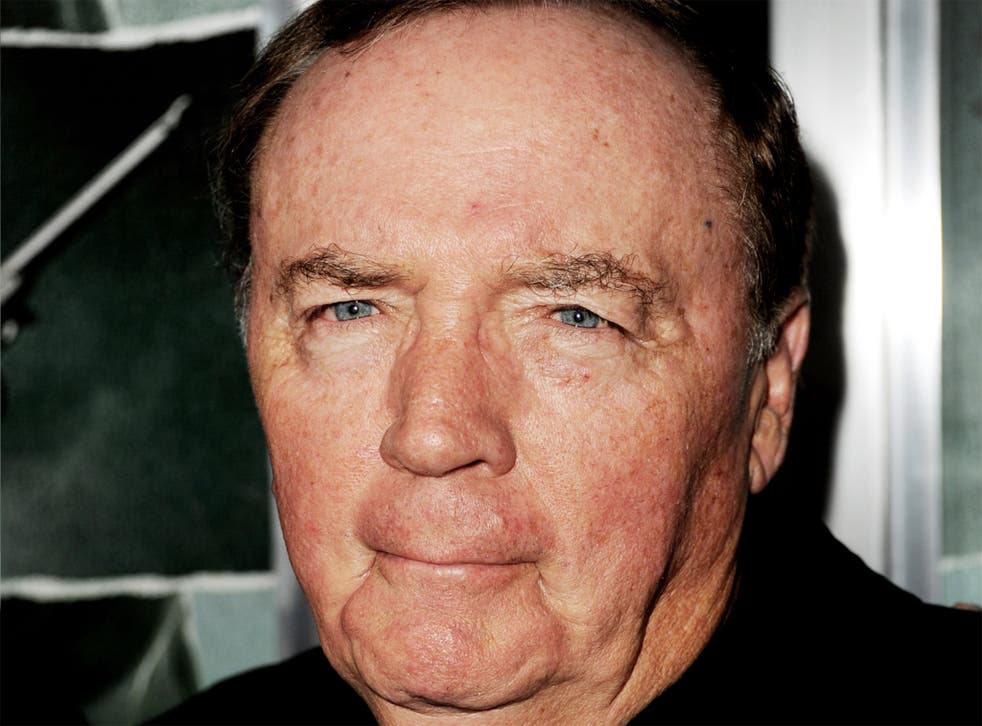 He's already the world's wealthiest author after farming out the tedious duty of writing his books to a team of assistants. Now James Patterson is offering a fan the chance to buy his next book and watch it explode a day after opening it for a princely $300,000.
The prolific American thriller-writer, whose ruthlessly commercial approach to mass-market fiction has earned him 300m sales and the wrath of his literary contemporaries, is targeting the "super-rich" with a stunt to promote his third book of 2015 so far.
Patterson, whose titles have generated more than $2bn, is tempting a fan with $294,038 to spare, with a first-class flight to an undisclosed location, two nights stay in a luxury hotel, 14-carat gold binoculars, a five-course dinner with the author and a copy of Private Vegas that will "self-destruct" 24 hours after the purchaser begins reading it.
The precise nature of the explosion has not been revealed but it is believed to involve a bomb squad and an exotic location.
The Florida writer, a former chairman of advertising agency J Walter Thompson, whose marketing strategies have been the subject of a Harvard Business School study, has never missed an opportunity to maximise his earnings potential.
After discovering that he was "more proficient at dreaming up plots than crafting sentence after sentence", Patterson recruited a team of ghost-writers who work up his plot outlines into fully-fleshed out stories, for which they earn a co-write credit.
This teamwork enabled Patterson to churn out 68 best-sellers over the past five years, ranging from the Alex Cross detective thrillers to young adult fiction.
One of Patterson's wealthy friends may sign up for the exploding book, believes Susan Holden, managing director of promotion at Mother New York, the advertising agency behind the campaign. "He said to me that he wouldn't be surprised if one in his circle of friends might be interested," she said. "He's a super down-to-earth guy, but he runs with a billion-dollar crowd, so for some person that's a huge Patterson fan, this could be chump change and could be funny."
Ms Holden denied any suggestion that the stunt was prompted by stalling sales. "Oh god, no. He likes to market. He's an ex ad guy. He believes in advertising and he believes that's a significant reason why his books have been so successful."
Patterson, 67, who published 14 titles last year, is offering readers a more cost-effective alternative. One thousand readers will be able to read a digital copy of Private Vegas for free by downloading a code – but this edition too with delete itself 24 hours after the user begins reading.
Consistently the world's best-selling author since 2001, Patterson believes that he is "an okay writer, but a very good storyteller." His ghost-writers must stick to the Patterson rules of populist fiction – "short chapters keep people reading", "the villains must be as believable as the heroes", "know who you're writing for and what they want" .
But Patterson has been generous with the fruits of his success. He pledged $1million to US booksellers and took out a press advertisement calling for a government bail-out of independent bookstores. He gave an additional £250,000 in grants to independent bookstores in the UK which have a dedicated children's section to encourage literacy among younger readers.
James Patterson's fiction factory
Earnings estimated at $100m a year from sales of 300m books
Signed a $150m 17-book deal with Hachette in 2009 to churn out 11 adult books and 6 titles for young adult readers
Published 16 novels in 2014 working with 13 collaborators who write to Patterson's strict plot and style template.
Patterson makes a detailed outline of around 70 pages. The collaborator produces a draft which Patterson revises until he's satisfied.
Patterson 1976 hit debut The Thomas Berryman Number clocked in at a brisk 288 pages. His thrillers regularly conclude at exactly 416 pages.
Patterson's books estimated to earn Hachette $250m a year.
Harvard MBA Professor John Deighton said after hearing Patterson speak: "It was like listening to a can of Coca-Cola describe how it would like to be marketed."
Join our new commenting forum
Join thought-provoking conversations, follow other Independent readers and see their replies