New Roald Dahl's Charlie and the Chocolate Factory book cover sees Joanne Harris ask: 'Why not get Rolf Harris to design one?'
Penguin give children's classic an 'inappropriately sexualised' sleeve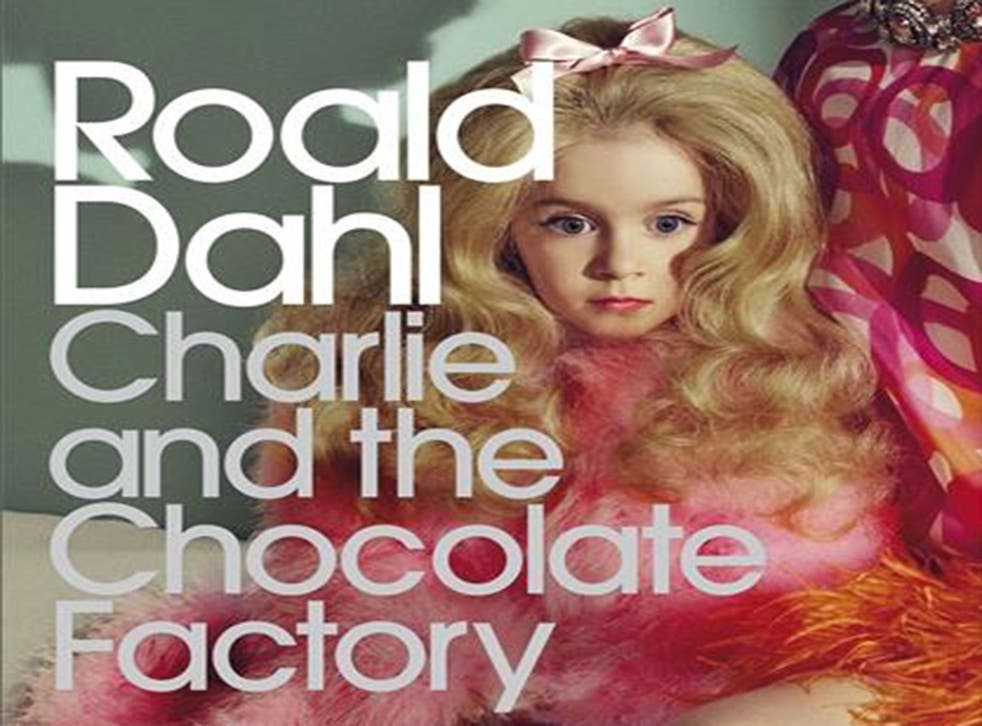 Roald Dahl's Charlie and the Chocolate Factory has been given a "creepy" new cover by Penguin, featuring a young doll-like girl in full make-up.
The publisher has released the new sleeve to mark the 50th anniversary of the classic children's book, but critics have attacked it as overly-sexualised.
The child is seen on the front wearing a pink bow in her long blonde curls, dressed up in feathers, mascara and bright lipstick. She stares blankly ahead while sitting on her mother's knee.
The cover was chosen to reflect how Dahl embraces "both the light and the dark aspects of life" in his writing, a spokesperson said.
The child is not supposed to represent Veruca Salt or Violet Beauregarde, two spoilt girls from the book, but the "twisted" family relationships portrayed in the 1964 novel.
But authors and readers have been left shocked, with many suggesting the image would be more appropriate for Vladimir Nabokov's Lolita, about a literature professor obsessed with a 12-year-old girl.
Novelist Joanne Harris tweeted her outrage at the design, targeted at an adult readership.
Penguin revealed the cover on their official Facebook page, after posting it without a title and asking fans to guess which "tasty tale" it belonged to.
Once the truth came out, people were quick to brand the design "pretentious and trashy", "distasteful and disrespectful" and "terrifying".
One Facebook user begged for a reprint, accusing Penguin of "destroying (her) childhood".
Dahl's book follows the story of the delightful but impoverished Charlie Bucket, who finds a golden ticket to Willy Wonka's famed chocolate factory.
The new cover shot, by Sofia Sanchez and Mauro Mongiello comes from a French fashion magazine feature called "Mommie Dearest".
Most iconic book covers

Show all 12
Earlier editions of Charlie and the Chocolate Factory had used Quentin Blake's iconic colour illustrations, which proved popular with readers.
These will still be included in the forthcoming Puffin 'golden' version aimed at younger readers.
Join our new commenting forum
Join thought-provoking conversations, follow other Independent readers and see their replies