Man Booker Prize 2015 shortlist: Violence, torture and rape in 'pretty grim' selection
Bookmakers have installed Hanya Yanagihara's A Little Life as the favourite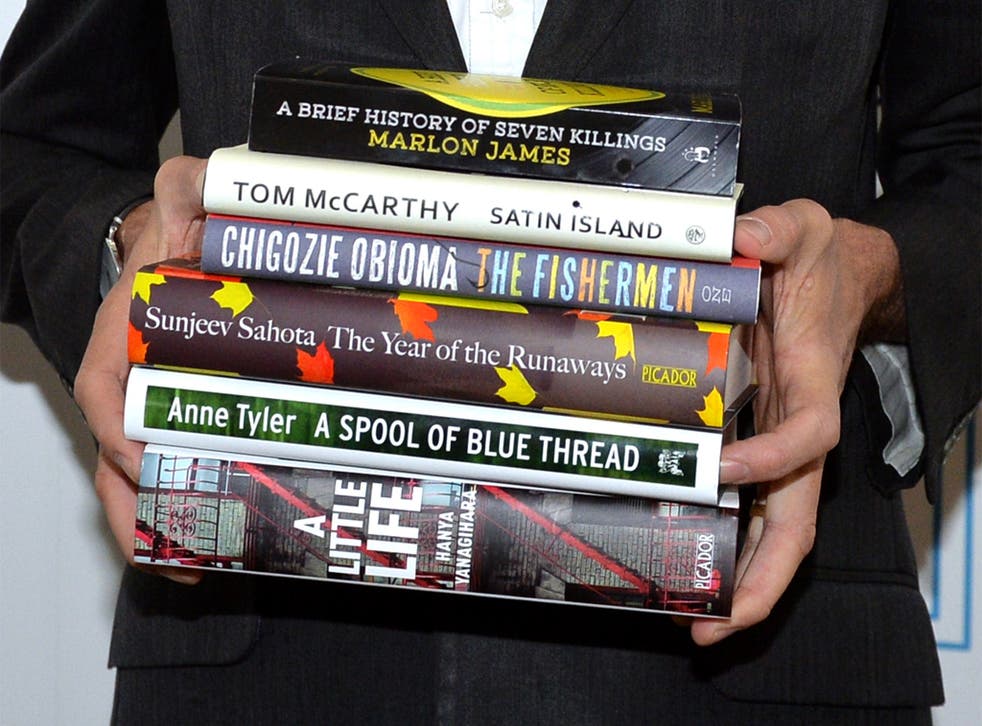 Readers hoping for a comic pick-me-up among the novels named on this year's Man Booker Prize shortlist will be disappointed, with the chosen works described as "pretty grim".
Michael Wood, chair of the judges, announced the six works vying for the £50,000 prize for 2015 in London and said the dark themes could be a "portrait of where we are" as a society.
Bookmakers immediately installed Hanya Yanagihara's A Little Life as the favourite. It is one of the darkest novels to make the cut, with The Independent's review saying readers will "sag exhausted to the ground, overwhelmed by how much pain one human can endure".
When asked about themes unifying the shortlist, Mr Wood said: "Frankly, they're pretty grim. There's a tremendous amount of violence in these books."
Man Booker 2015 shortlist

Show all 6
The works include episodes of characters burning to death, domestic abuse, torture, rape, self-harm, child abuse, suicide and violent murder. One of the novels was described as "not for the faint-hearted".
"It can't be an accident," Mr Wood said on the dark themes being so prevalent in 2015. "You can think of it as a portrait of where we are."
Fellow judges Sam Leith and Frances Osborne agreed the books were grim but said they were all touched by humour and that "there was a slight element of hope".
Mr Wood said that many aspiring writers would go for themes of damage and distress over comedy: "There is an impulse to think sad things are more serious and hence more prize-worthy, that you get rated more seriously."
The judges took a morning and an afternoon to reduce the 13-strong longlist to six – with discussions "I wouldn't describe as agreeable or congenial," Mr Wood said – adding they were "violent but friendly".
The shortlisted authors range from Chigozie Obioma, a 28-year-old Nigerian first-time writer, for The Fishermen, to Anne Tyler, a 73-year-old nominated for her 20th novel, for A Spool of Blue Thread. Marlon James is the first Jamaican ever to be nominated for the award, for A Brief History of Seven Killings, about Bob Marley.
Two UK authors made the shortlist, with Satin Island by Tom McCarthy (the only author to have been nominated before), named alongside Sunjeev Sahota's The Year of the Runaways.
This year is the second time the award, launched in 1969, was opened to any author writing in the English language. The winner will be announced on 13 October.
Join our new commenting forum
Join thought-provoking conversations, follow other Independent readers and see their replies