Morrissey autobiography: Singer turned down EastEnders role as Dot Cotton's son
But The Smiths frontman offered to write scripts for Coronation Street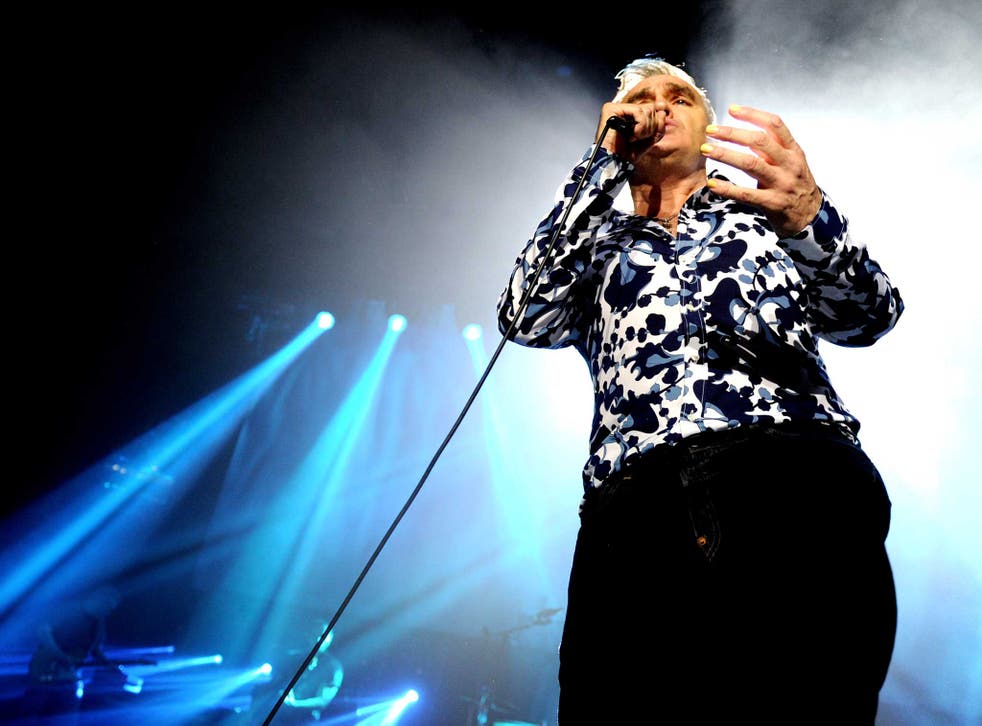 He is known as one of Britain's most-loved alternative musicians, but Morrissey has revealed a penchant for TV soaps.
In his autobiography the Smiths frontman opens up about his love for Coronation Street and EastEnders, revealing he was once offered a role in Albert Square as Dot Cotton's "so far unmentioned son".
He revealed in his book: "I would arrive unexpectedly in Albert Square and cause births, deaths and factory fires every time I open my mouth."
The 54-year-old also said he was offered a role on Emmerdale, but admitted: "The most fascinating aspect of both offers is that somebody somewhere thought it a good idea."
As a young Manchunian, Morrissey thought he would try his fate with Coronation Street. He wrote to Granada TV suggesting he be employed as a script writer for the show, and was invited to submit a script. He said he "whipped off a word-slinger's delight wherein young take on old as a jukebox is tested in the Rovers Return".
To his disappointment, he was told his talents lie elsewhere.
An even younger Morrissey had another encounter with Coronation Street as a teenager. After accidentally stumbling onto the soap's set in Manchester, he found himself accosted by a woman bearing a bundle of scripts.
The woman enlisted the young Morrissey to appear as an extra in period drama The Stars Look Down to be filmed that weekend. His role was a tiny part involving no dialogue. "Even if you don't blink at all you will miss me", he said.
Join our new commenting forum
Join thought-provoking conversations, follow other Independent readers and see their replies