New chapter in anti-Amazon feelings as Hachette loses the plot over margins
Site's bargain-basement business sense causing ructions in publishing world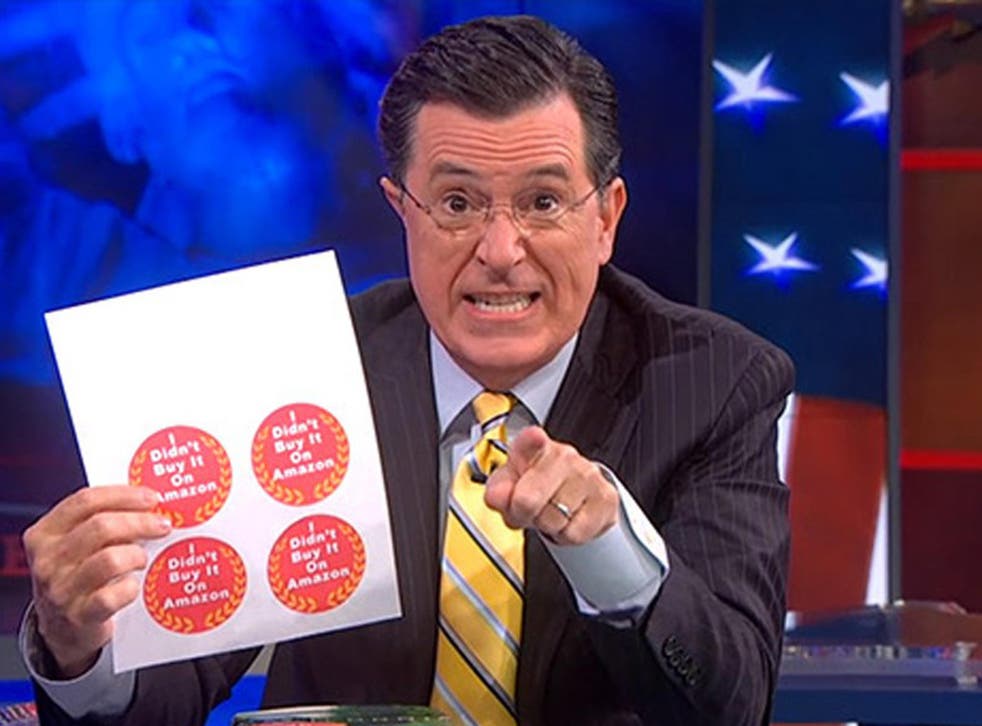 Amazon's dominance of the books industry may have reached a tipping-point.
For years, publishers in Britain and America have complained privately about the online giant's tough negotiating tactics and relentless discounting, but few have been willing to speak out.
However, the decision by Hachette, one of the "Big Five" publishers, to refuse to agree to a new contract with Amazon in America in a row about pricing could be a seminal moment.
Hachette has gone public after customers began asking why some of its books have been unavailable to buy on Amazon. Other titles are being offered at full price, instead of on discount, or are taking many weeks to ship.
"By preventing its customers from connecting with these authors' books, Amazon indicates that it considers books to be like any other consumer good," says Hachette. "They are not."
Authors who have spoken out against Amazon

Show all 6
The impact has already been dramatic. A few weeks into the dispute that began a month ago, Hachette lost the number one spot on the Digital Book World bestseller list of ebooks in what news agency Bloomberg called "a palpable sign of Amazon's dominance in the publishing industry".
Authors are livid. US TV chat show host (and Hachette author) Stephen Colbert is so angry that he "gave the finger" twice to Amazon chief executive Jeff Bezos on his TV show this week.
"This is a big blow to my bottom line," warned the waspish Colbert. "This has pushed me past my tipping point... so watch out, Bezos, because this means war."
To make his point, Colbert urged viewers to buy the book California by Hachette author Edan Lepucki via an independent bookseller in Oregon. It instantly became a best seller.
Colbert, whose profile is sky-high after being named as the successor to talk-show legend David Letterman, also urged viewers to get a sticker saying "I Didn't Buy It On Amazon" via his website. "We are going to prove that I can sell more books than Amazon," declared Colbert. Other Hachette authors have felt similarly emboldened. JK Rowling, under her pseudonym Robert Galbraith, tweeted: "There are lots of ways to order (the Robert Galbraith book) #The Silkworm in US, as Amazon kindly suggest."
Meanwhile, James Patterson published a post on Facebook under the headline of "Read four of the most important paragraphs I'll ever write," in which the author declared: "The press doesn't seem to consider this newsworthy, but there is a war going on between Amazon and book publishers.
"This war involves money of course... Currently, Amazon is making it difficult to order many books from Little, Brown and Grand Central, which affects readers of authors such as Malcolm Gladwell, Nicholas Sparks, Michael Connelly, me and hundreds of others whose living depends on book sales.
"If the world of books is going to change to ebooks, so be it. But I think it's essential that someone steps up and takes responsibility for the future of American literature and the part it plays in our culture.
"Right now, bookstores, libraries, authors and books themselves are caught in the crossfire of an economic war. If this is the new American way, then maybe it has to be changed – by law, if necessary – immediately, if not sooner."
This dispute is far from being only an American problem. David Potter, chairman of Girl With The Dragon Tattoo publisher Quercus until April, revealed earlier this week that it was embroiled in a secret stand-off with Amazon in Britain for six months last year as the US giant demanded what he said was "constant discount, discount, discount".
In a precursor to the Hachette dispute in America, some of Quercus's books were unavailable to buy on Amazon and the small independent publisher lost revenue.
Combined with other factors, including its bank debt, Quercus fell to a significant loss and was sold abruptly earlier this year for £12.6m – ironically to Hachette.
Mr Potter says Amazon, with close to 90 per cent of the UK ebook market and 60 per cent in America, is too dominant.
"It is completely bizarre that it can behave like a cheetah which is grinding gazelles into the ground," he declares.
"That shows to me that regulators and administrators have not caught up with how the internet is changing the books industry."
Part of Amazon's success has come from running at wafer-thin margins to keep prices low, helping to send its global sales soaring to $74.5bn last year.
"Negotiating for acceptable terms is an essential business practice that is critical to keeping service and value high for customers in the medium and long term," explained Amazon, as it defended its behaviour in its dispute with Hachette.
Amazon says Hachette has acted in "good faith", but adds pointedly that the French-owned publisher is "part of a $10bn media conglomerate".
The implication is Hachette is able to absorb lower prices, though Amazon fails to mention its own $150bn stock market value.
At least one author, Barry Eisler, is standing up for Amazon, saying: "More people are buying more books than ever and more people are making a living by writing them. Why do millionaire authors want to destroy the one company that's made this all possible?"
The problem for many in publishing is that the dominance of this one company, with its Kindle store, keeps growing. It is estimated that e-book sales will soar to almost $9bn this year in America, while print book sales fall below $20bn, down from $26bn in 2010.
The number of physical book shops has also dropped alarmingly – even if there are exceptions, like the long-awaited opening later today of a new flagship Foyles store on Charing Cross Road in London on the former site of the St Martins School of Art, with scarcely an e-book in sight.
Hachette could soon have more allies. Significantly, several other big publishers, Simon & Schuster and Rupert Murdoch's News Corporation, also have Amazon contracts that are coming up for renewal in America.
These contracts are thought to date from 2012 in the wake of the US Department of Justice crackdown over alleged price-fixing, when five big publishers and Apple were punished for trying to increase the price of ebooks and stop Amazon discounting.
The publishers lost that battle spectacularly and that's why Hachette's stand-off matters so much now. Because the war with Amazon is not over.
Join our new commenting forum
Join thought-provoking conversations, follow other Independent readers and see their replies