Kazuo Ishiguro wins 2017 Nobel Prize in Literature for 'uncovering the abyss' beneath worldly connection
Brit author is known for novels like 'The Remains of the Day' and 'Never Let Me Go'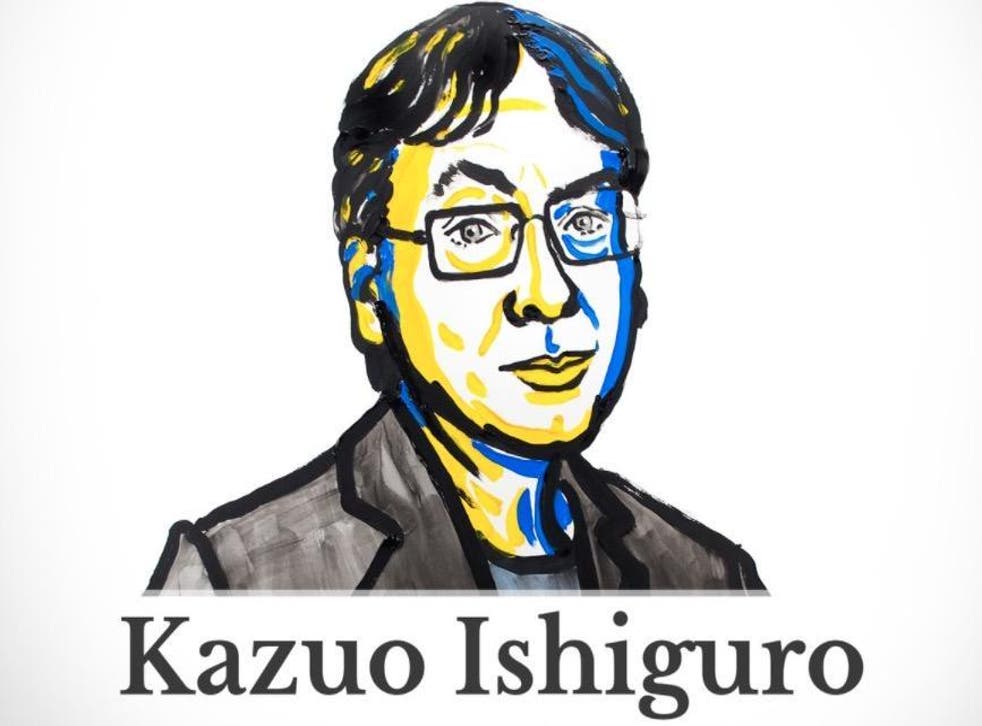 The Nobel Prize in Literature for 2017 has been awarded to English author Kazuo Ishiguro who, according to the Swedish academy, "in novels of great emotional force, has uncovered the abyss beneath our illusory sense of connection with the world".
His style was described by academy secretary Sara Danius as a mix of Jane Austen and Franz Kafka with "a little bit of Marcel Proust [thrown] into the mix".
Born in Nagasaki, Japan, Ishiguro and his family moved to the UK when he was five years old. He graduated from the University of Kent in 1978 and completed his Master's in creative writing at the University of East Anglia's in 1980.
"The themes 2017 Literature Laureate Kazuo Ishiguro is most associated with are: memory, time, and self-delusion," the academy said.
"Ishiguro's latest novel, The Buried Giant (2015) explores how memory relates to oblivion, history to the present, and fantasy to reality.
"With the dystopian work Never Let Me Go (2005), Ishiguro introduced a cold undercurrent of science fiction into his work."
The White Countess was also adapted for the big screen – in 2005 by director James Ivory, along with Never Let Me Go by Mark Romanek in 2010, the film starring Carey Mulligan, Keira Knightley and Andrew Garfield.
Ishiguro told the BBC his win was a "magnificent honour, mainly because it means that I'm in the footsteps of the greatest authors that have lived.
"The world is in a very uncertain moment and I would hope all the Nobel prizes would be a force for something positive in the world as it is at the moment," he continued. "I'll be deeply moved if I could in some way be part of some sort of climate this year in contributing to some sort of positive atmosphere at a very uncertain time."
Salman Rushdie, a friend of the author's, told The Guardian: "Many congratulations to my old friend Ish, whose work I've loved and admired ever since I first read A Pale View of Hills. And he plays the guitar and writes songs, too! Roll over Bob Dylan." Will Self, meanwhile, was typically droll in his email to the same publication: "He's a fairly good writer, and surely doesn't deserve the dread ossification and disregard that garnishes such laurels."
He has previously been awarded four Man Booker Prize nominations, winning it in 1989 for his best-known novel, The Remains of the Day, which was turned into a film starring Anthony Hopkins in 1993.
Ishiguro has completed seven novels and several screenplays, short stories and song lyrics.
Spending most of his life in the UK, the 62-year-old has dismissed comparisons to other Japanese authors, saying in a 1990 interview: "If I wrote under a pseudonym and got somebody else to pose for my jacket photographs, I'm sure nobody would think of saying, 'This guy reminds me of that Japanese writer.'"
Kenyan novelist Ngugi wa Thiong'o and Canadian novelist Margaret Atwood were among those tipped to win the prize this year. Last year, it was somewhat controversially awarded to singer-songwriter Bob Dylan.
Join our new commenting forum
Join thought-provoking conversations, follow other Independent readers and see their replies