Odds are on for JK Rowling to break Potter record for fastest-selling book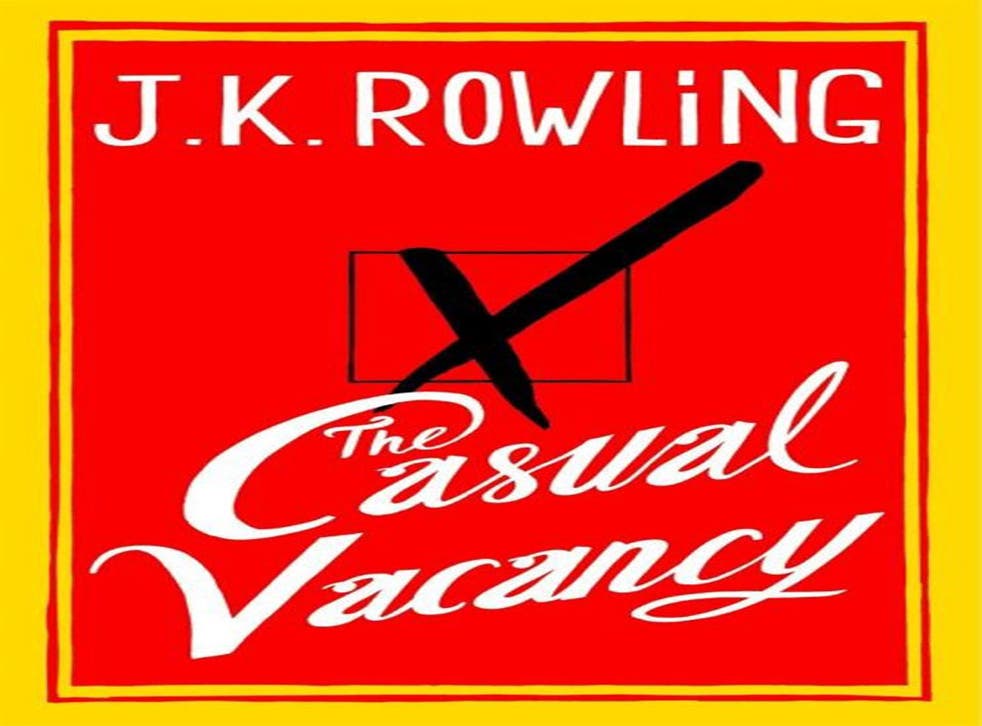 Bookies are predicting that JK Rowling will break her own record for fastest-selling book when The Casual Vacancy hits shops tomorrow.
Ladbrokes is offering odds of 2/1 that her latest novel will shift more than 2.6 million copies.
The Casual Vacancy is the author's first novel for adults as well as the first book outside of the seven-book Harry Potter series that Rowling has published.
Harry Potter and the Deathly Hallows, the final in the Potter series, set the bench mark of 2.6 million sales on its first day of publication when it came out five years ago.
Ladbrokes are also offering odds of 20/1 that The Casual Vacancy will sell more than 30 million copies in total.
The book is set in a sleepy English village called Pagford where a local election is taking place. In an interview with the BBC Rowling today refused to rule out a Harry Potter follow-up. The 47-year-old contradicted previous comments about "being done" with Harry Potter.
She said: "I don't want to go mechanically back into that world and pick up a load of odds and ends and glue them together and say, 'Here we go, we can sell this."
"It would make a mockery of what those books were to me. "But ... if I did have a great idea for something else, I probably would do it. I am very averse to the prequel-sequel idea. A sidestep could maybe ... well, we'll see."
Rowling also expressed a temptation to publish a "director's cut" of two Harry Potter novels because she felt she'd run out of time while writing them, and wants to tweak them.
Leaked reviews for The Casual Vacancy - which broke an embargo - are mixed. The New Yorker says it "will certainly sell, and may also be liked..." but expresses concern that "in The Casual Vacancy her firm hand can seem restraining, leaving little space for the peripheral or the ambiguous."
The Associated Press was less generous. It wrote: "This is not a book that's easy to fall in love with, the way Harry Potter was with its charming, winning hero and his plucky friends, saving the world from evil with the help of a powerful spell or two. Even with its moments of humor, it's a hard story where some people just don't get saved, because really, they never had a chance."
Join our new commenting forum
Join thought-provoking conversations, follow other Independent readers and see their replies