The sales are not enough: William Boyd's James Bond novel outshone by Jeffery Deaver and Sebastian Faulks
Solo, the latest novel to chronicle the adventures of 007, sells almost 9,000 copies in its first week on sale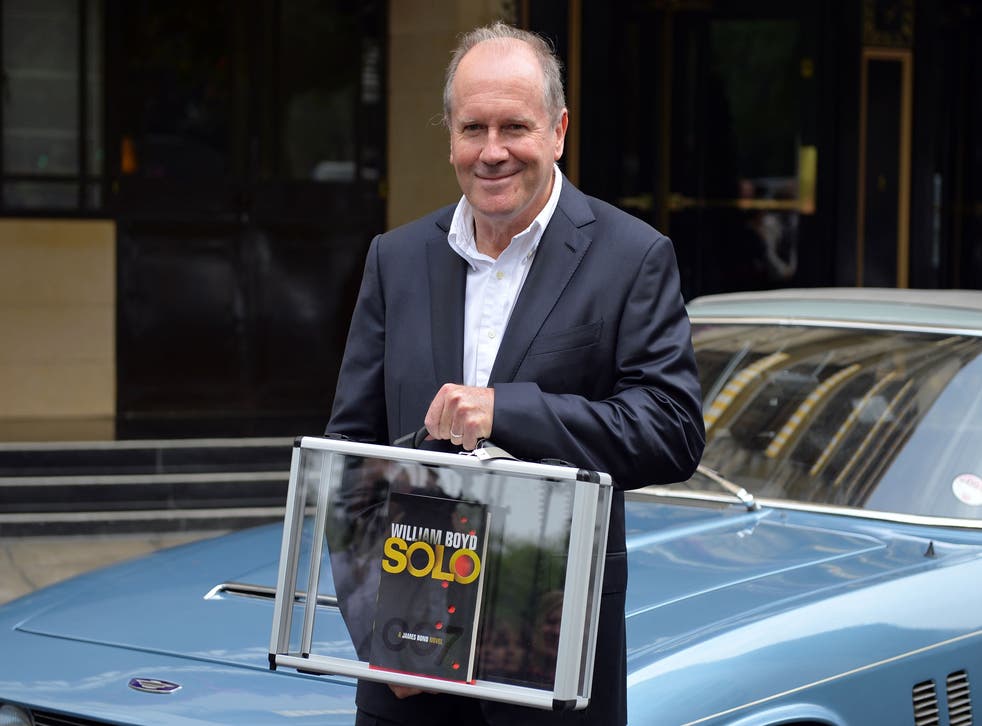 In the wake of Skyfall's billion dollar haul at the worldwide box office, the release of William Boyd's James Bond novel Solo was greeted by wall-to-wall coverage in the press.
But the hype has failed to translate into record sales for the book franchise, according to figures from trade publication The Bookseller.
Solo shifted 8,692 copies in its first week on sale. Such a figure for a hardback fiction title would be the envy of many publishers, but the Boyd novel's opening week sales are 48 per cent down on the equivalent frame for Jeffery Deaver's 2011 Bond thriller, Carte Blanche.
In 2008, Sebastian Faulks's Devil May Care, released to commemorate the 100th anniversary of the birth of Bond creator Ian Fleming, sold 44,093 copies in four days.
Boyd's sales, however, mark a personal best for the author in the hardback format. He'd previously scored a 5,743 seven-day figure with Waiting for Sunrise last year.
There was good news in the book charts for comedian David Walliams.
The Little Britain star has cemented his status as one of Britain's top authors after his latest title, Demon Dentist, became the fastest-selling children's book of the year.
Demon Dentist sold 29,002 copies in the UK last week, according to The Bookseller.
This year's previous best first week sales belonged to World Book Day title Horrid Henry's Guide to Perfect Parents by Francesca Simon, which shifted 22,871 copies in one week in February.
Join our new commenting forum
Join thought-provoking conversations, follow other Independent readers and see their replies