Save libraries by putting them in the pub, says the man tasked by Government to save them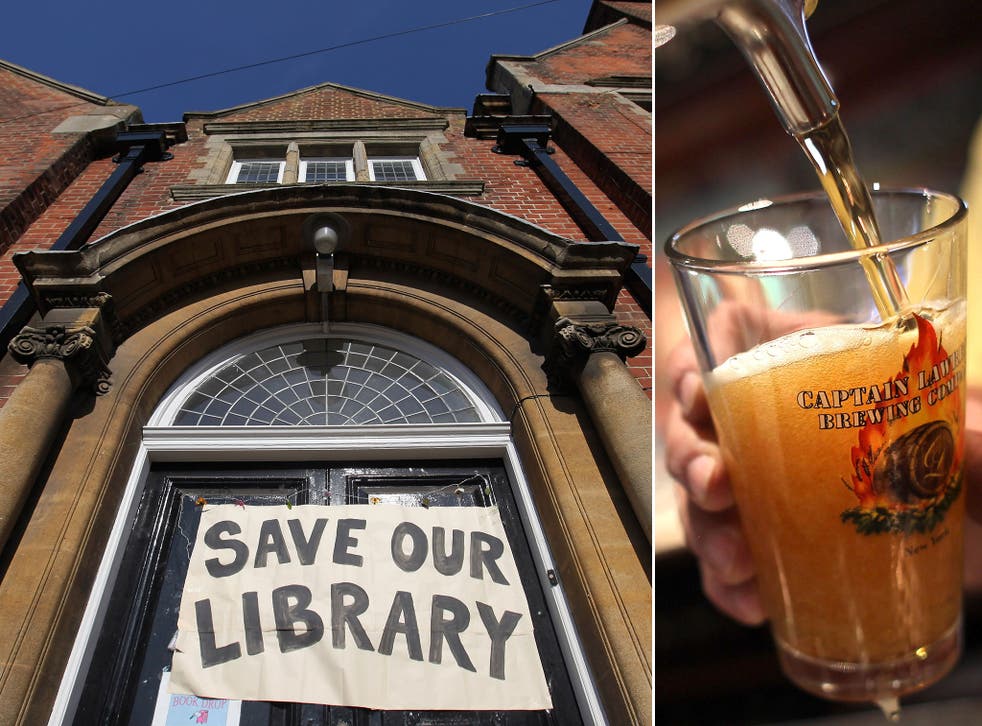 Could the saviour of Britain's libraries be found in the local pub, with books handed out alongside a foaming pint of ale? This is among the proposals floated by the man called in by the Government to review the future of the library service.
Other possible moves to boost libraries include introducing cards that would be valid in libraries around the country and a new graduate scheme to encourage young people into a career in the field.
Publisher and entrepreneur William Sieghart was announced as the chair of an independent report commissioned by the Culture Department and the Department for Communities and Local Government.
He is not due to publish the final report until the end of the year but wrote a feature last week in the Local Government Association's First magazine calling on local authority leaders to support him and help create a plan.
Mr Sieghart has toured England to meet librarians, councillors and library users, and said he was "convinced that public libraries are vital now and in the future".
Among the proposals, his "strong view" is for the creation of a digital network throughout the country with one IT system and a library card that would be valid to take out books wherever they are used.
He wrote that a change to the current management system "could allow library services to be delivered in non-traditional library buildings like the local pub and shop".
Rural pubs and shops have come under pressure alongside libraries during the downturn and combining may be a way to save crucial services for local communities.
Pub is The Hub is an example he pointed to where support has been offered to country pubs on providing community services such as shops, book clubs and cinemas. The organisation was awarded a Big Society Award by the Prime Minister in March.
In 2010, the villagers of Hudswell bought The George and Dragon pub to save it from going bust and installed a library and a shop, with allotments at the back to make it a focal point of the community.
While not a new idea, Mr Sieghart said he was attempting to work out how to fund such a digital overhaul that would move all libraries onto one system. This includes targeting funding made available from the Transformational Challenge Award run by the Department for Communities and Local Government.
He also proposed a "new Teach First-style programme, to attract new graduates to the profession".
Join our new commenting forum
Join thought-provoking conversations, follow other Independent readers and see their replies