Sherlock's Benedict Cumberbatch reads love letters in sell-out Hay Festival performance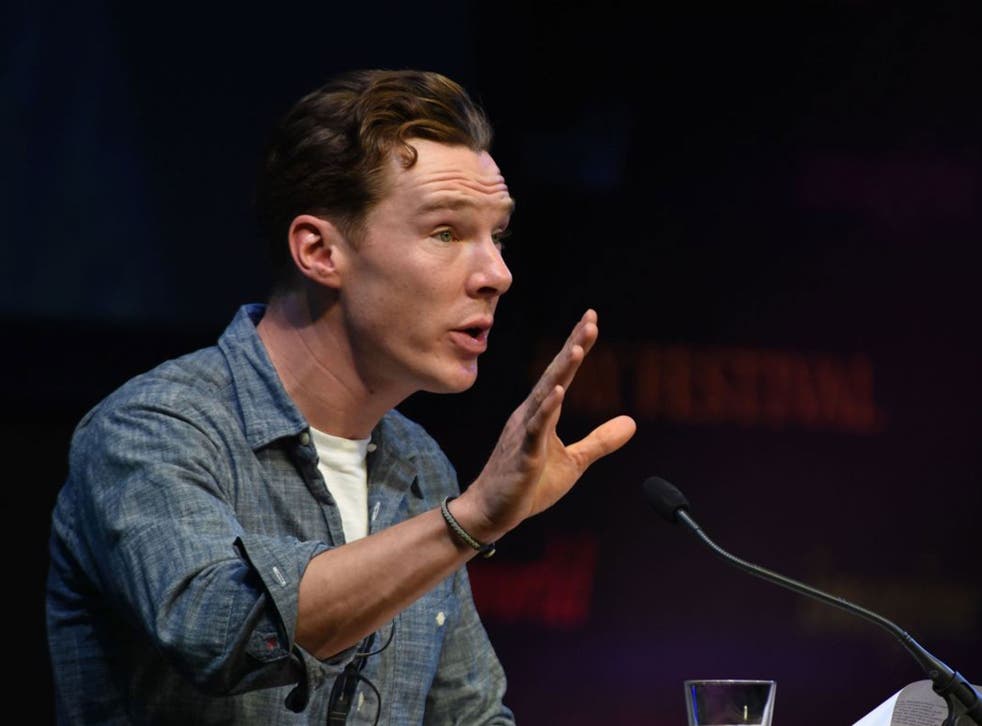 It is a moment many an adoring Sherlock fan would think too good to be true, even in their wildest dreams: Sitting in the same room with Benedict Cumberbatch as he lustfully, personally, recounts his deepest carnal desires.
But this is exactly what a sell-out crowd at the 2014 Hay Festival got this week when the man who currently seems to be able to do no wrong on both the big and small screen read aloud from a series of historic love letters.
He was among a group of actors who took to the stage in front of 1,700 people at the literature festival in Hay-on-Wye, as part of Letters Live, a show to celebrate the dying art of letter writing.
Driving the self-proclaimed "Cumberb***es" wild with his animated recital of a series of love letters between World War II Signalman Chris Barker and his sweetheart Bessie Moore, he also read the tragic letter written by explorer Robert Scott to his wife on knowing he was going to die on his Antarctic mission in 1912.
Not all were love letters however, as another covered correspondence between poet Ted Hughes and his son Nicholas.
The actor's appearance is thought to have sparked the second quickest ticket sellout in the festival's history, coming second only to the late Nobel Prize-winning poet Seamus Heaney's performance in 2006.
Hay Festival director Peter Florence told Wales Online: "It's been very busy today adding a huge festival audience to the Benedict Cumberbatch appreciation society, which is a passionate and enormous group of people.
"He's a fabulous actor and happens to have the zeitgeist.
"Sherlock has lifted him into a global star but he manages to combine stardom with utter brilliance which is really rare."
Letters Live was inspired by To The Letter, a book by Simon Garfield, who introduced the show.
He told the crowd: "I'm convinced it would have been faster selling if only Benedict Cumberbatch had been 3 per cent sexier."
Join our new commenting forum
Join thought-provoking conversations, follow other Independent readers and see their replies