Super Thursday: Sport, entertainment and cookery to dominate on the book industry's biggest day of the year
1,569 brand new tomes will be published tomorrow
Paul Gallagher
Wednesday 09 October 2013 16:43 Comments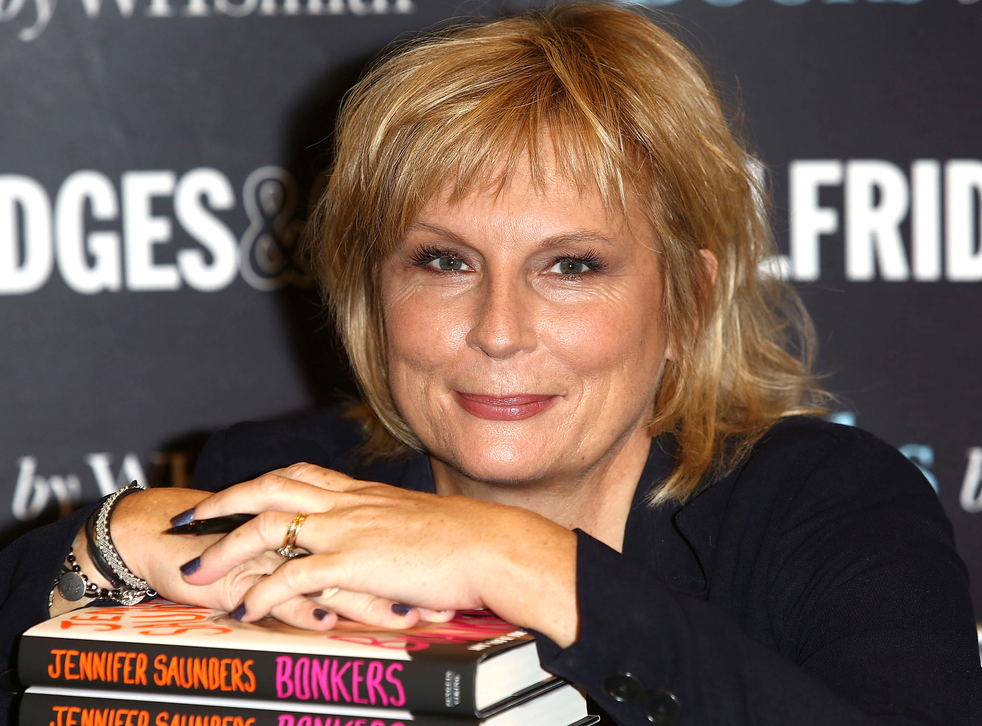 Sport, entertainment and cookery are the genres set to dominate this year's second instalment of Super Thursday book releases.
Just two weeks after 1,657 books were published, including Damian McBride's Power Trip and William Boyd's Solo: A James Bond Novel, comes another1,569 tomes to fill supermarket and bookstores across the country.
The obligatory celebrity memoir features heavily in tomorrow's releases – named after the annual attempt by publishers to get established on bestseller lists in the run up to Christmas and the coveted end of year number one spot. Jennifer Saunders, David Jason and Sharon Osborne's books are among those tipped to fly off the shelves.
Saunders delighted fans by arriving with her whippet, Olive, at a book signing at the King's Road Waterstones in London today to sign copies of Bonkers: My Life in Laughs.
Following his rants and revelations against the "clueless" Football Association in the serialisation of his autobiography, Always Managing, Harry Redknapp is expected to do well against Mo Farah, Andrew Strauss and Ricky Hatton in the sports category.
The Mancunian boxer seems to have been influenced by one already classic tale given the title of his book – War and Peace – yet at 320 pages is only a quarter of the size of Tolstoy's 19th century masterpiece.
No Super Thursday would be complete without a couple of cookery books and Lorraine Pascal and Rachel Khoo go head to head. Pascal's A Lighter Way to Bake has already been described as "seductive" with "an irresistible collection of sweet and savoury treats".
The former model latest's recipes include a "lighter" Victoria sponge cake which took her 11 attempts to perfect. She also claims to have read studies by the NHS and the British Nutrition Association in her quest to how best go about healthier sweet treats.
The fictional needle in the haystack is the return of Helen Fielding's heroine in Bridget Jones: Mad About the Boy – a comeback so hotly anticipated that Ladbrokes immediately made it the odds-on favourite to top the Christmas 2013 table.
It is not just book stores and their authors sizing up each other. Supermarkets are gaining an increasing share of the books market and each of Britain's big beasts is throwing their considerable marketing weight behind their favourites.
A spokesperson for Waitrose said that of the Super Thursday releases it would only be stocking Fielding and Pascale's books given they were "a natural fit" for their customers.
She said: "Cooking is our customers' favourite pastime; we outperform in all baking-related categories."
Sainsbury's is stocking many more contenders with both cookery books joined by the Jason, Strauss and Saunders memoirs while Tesco is putting on extra displays for many of the titles in around 400 of its stores.
Sainsbury's book buying manager Phil Carroll told The Bookseller: "We expect the David Jason book to be the biggest autobiography this year with Helen Fielding's latest Jones instalment being the bestselling hardback fiction up to Christmas."
Not all books that are set to feature on Christmas present lists are coming out tomorrow. Hodder & Stoughton has held back Sir Alex Ferguson's autobiography for another two weeks but it is a risky strategy given the form book.
Whoever wins the Christmas number one spot it will be the first time in four years it has not gone to Jamie Oliver. His 15 Minute Meals followed Jamie's Great Britain and Jamie's 30-Minute Meals to make it a hat-trick of end-of-year chart-toppers – all released on Super Thursdays.
Save with Jamie was released in August but, given it currently sits at number four in Amazon's best sellers with Fielding's new book already one spot ahead thanks to pre-sales, is unlikely to trouble the new releases come December.
Helen Fielding, Bridget Jones: Mad About the Boy
Christmas no 1 odds (supplied by Ladbrokes): 4/6F.
Fielding introduces us to the latest phase of Bridget's life in contemporary London, including the challenges of maintaining sex appeal as the years roll by, the nightmare of drunken texting, the skinny jean, the disastrous email cc and the total lack of twitter followers.
"From time to time, Mad About the Boy drops, or soars, to another level," Boyd Tonkin described in the Independent: "And when Fielding wants to open the locked box of bereavement, she can: 'Oh the loneliness – the profiles giving away the months or maybe years of heartbreak and disappointment and insult.' Grief and despair fade like a hangover, the consoling fantasy assures us. A new chapter in the fairy tale can begin."
Mo Farah, Twin Ambitions: My Autobiography:
6-1
The boy from Somalia who came to Britain at the age of eight, leaving behind his twin brother, arriving with just a few words of English and a natural talent for running. "A moving human story of a man who grew up in difficult circumstances, separated from his family at an early age, who struggled to overcome seemingly insurmountable obstacles" to realise his Olympic dreams.
David Jason, My Life
8-1
How the son of a Billingsgate market porter gave up a career as an electrician to become one of Britain's best loved actors. The long-awaited autobiography from the 72-year-old Only Fools and Horses, Open All Hours and Frost star.
Sharon Osbourne, Unbreakable: My New Autobiography
10-1
Despite her best efforts, the last few years of a "rollercoaster life" have been the most dramatic and turbulent of all. In her third autobiography, Sharon describes the shocking and unexpected battle to save her thirty-year marriage to Ozzy - and the devastating betrayal that lay behind their separation.
Harry Redknapp, Always Managing: My Autobiography
10-1
The full story of all the controversial ups and downs - the pain and heartache of his court case, the England job, his love for Bobby Moore, his adventures at Portsmouth with Milan Mandaric, the Southampton debacle, Tottenham and Daniel Levy among others.
Jennifer Saunders, Bonkers: My Life in Laughs
12-1
The comedian, writer and actress who has won three Baftas among numerous other awards writes her first "funny and moving" memoir at the age of 55. Helen Davies in the Sunday Times was not impressed. She said: "The default setting in Jennifer Saunders's family is laughter… So it is a genuine shame that the jokes fall spectacularly flat in her autobiography, the questionably titled Bonkers: My Life in Laughs. There are simply no belly laughs. In fact, it is a struggle to raise even the odd titter."
Andrew Strauss, Driving Ambition: My Autobiography
25-1
A candid account of the highs and lows of his remarkable career for Middlesex and England. An outstanding opening batsman and natural leader, Andrew Strauss captained his country in 50 of his 100 Tests. During his time in charge, England emerged from a turbulent and controversial period to become the world's top team.
Ricky Hatton, War and Peace: Ricky Hatton, My Story
25-1
From a Manchester council estate to the bright lights of Las Vegas, Ricky Hatton experienced incredible highs in his career, including one of the greatest ever wins by a British boxer, over the IBF Light Welterweight champion Kostya Tszyu. But heavy defeats to two legends of the ring, Floyd Mayweather and Manny Pacquiao, brought him quickly down to earth to face a new set of battles against depression, drink and drugs.
Lorraine Pascal, A Lighter Way to Bake
25-1
Brings together two trends in cookery right now: baking and eating lighter, healthier meals. Lorraine's dreamt up 100 delicious, easy recipes, ranging from savoury scones and coconut and lime loaf to apricot and ginger chiffon cake, sesame pretzel buns and cauliflower gratin bakes.
Rachel Khoo, My Little French Kitchen
25-1
Rachel leaves Paris to travel to the four corners of France in search of the very best recipes in the country: from the snow-topped mountains and Christmas markets of Alsace to the winemaking region of the Bordeaux, the dreamy vistas of Provence and the well-stocked larders of Brittany and Normandy.
Register for free to continue reading
Registration is a free and easy way to support our truly independent journalism
By registering, you will also enjoy limited access to Premium articles, exclusive newsletters, commenting, and virtual events with our leading journalists
Already have an account? sign in
Join our new commenting forum
Join thought-provoking conversations, follow other Independent readers and see their replies