Virginia Woolf fans fight to save view that inspired 'To The Lighthouse'
Campaigners fear view of the Cornish sea towards the rocks of Godrevy could be destroyed by apartments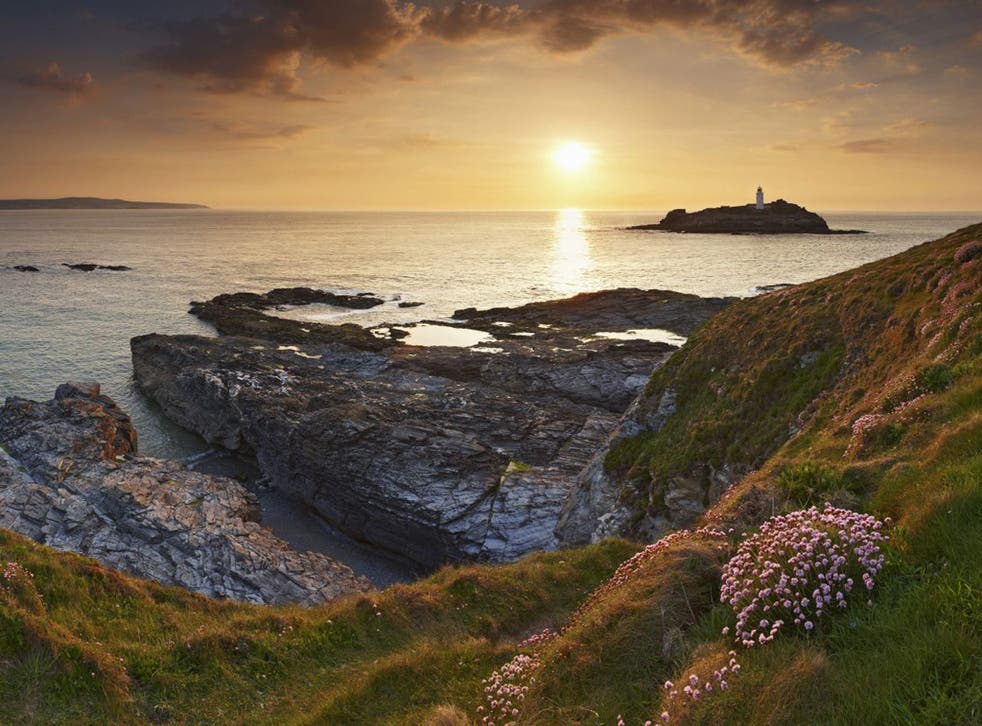 Virginia Woolf spent her childhood summers gazing from the windows of Talland House in St Ives across the glittering Cornish sea towards the rocks of Godrevy – a view that inspired her 1927 novel To The Lighthouse.
Now campaigners fear that their battle to prevent developers building in the seaside resort a block of apartments that would obliterate the famous view of the Godrevy lighthouse has been lost.
The Porthminster Beach View Ltd application was considered by St Ives town council in May, and now Cornwall county council has said that the development can go ahead provided the builders pay £136,000 in return for not having to provide any "affordable housing".
The decision allows the company to press on with the development, despite worldwide opposition from fans of the author, who died in 1941, Woolf scholars, and surviving members of her family.
Professor Maggie Humm of East London University has been one of the most vocal campaigners. She said: "This view from Talland House was the focus of Woolf's novel and visitors from around the world come to St Ives specifically to view a key part of the town's history, heritage and beauty." She added that construction of the tower block would be "an appalling act of vandalism".
Talland House, now holiday apartments, was owned by Woolf's family. She spent summers there until she was 13, when her mother Julia died, in 1895. Although Woolf was inspired by the Godrevy view, she set To the Lighthouse on the Isle of Skye.
Among the objections received by Cornwall council is one from Woolf's great-niece Virginia Nicholson, who wrote: "This is a short-sighted move by St Ives and Cornwall's planners, who seem unaware of the legions of Woolf's admirers who make the pilgrimage to the town lured by the special, untouched atmosphere captured in my great-aunt's visionary novel To the Lighthouse – the view of which should remain unobscured for generations to come."
Both the author's nephew, Cecil Woolf, and Stephen Barkway, the chair of the Woolf Society, branded the proposed development as "vandalism" in their objections to Cornwall Council.
Local town and county councillor Tim Andrewes said: "There is already extant planning approval for a development of this type on this site," he said. "The current application is of a similar scale to what has already been approved, so there are no grounds for turning [it] down."
"There's the old saying that no one's got a right to a view," said Cllr Andrewes. "In this case the council's hands are tied."
Join our new commenting forum
Join thought-provoking conversations, follow other Independent readers and see their replies