Watch Benedict Cumberbatch read poem written by Carol Ann Duffy at Richard III service
Video: The Imitation Game star is a distant relative of the last Plantagenet king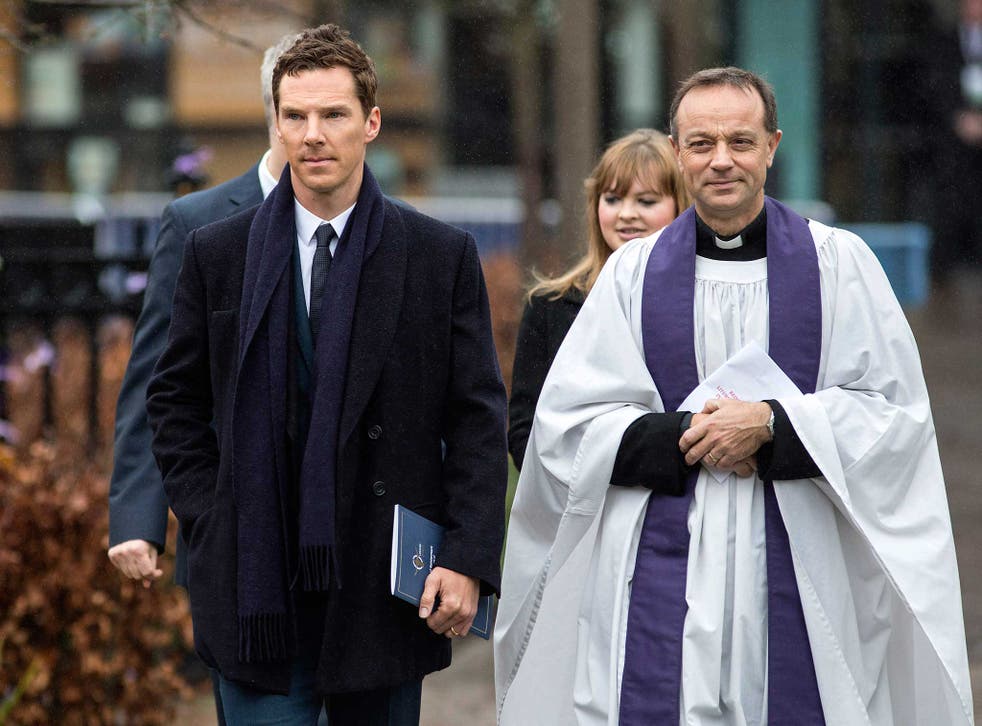 Benedict Cumberbatch today delivered a 14-line poem written by Carol Ann Duffy at the service of reinterment of Richard III at Leicester Cathedral.
The Sherlock star has played the Plantagenet king before and is also a distant relative (second cousin, 16 times removed), and he read the Poet Laureate's verse in front of descendants of the battle at Bosworth Field, where Richard III died and was succeeded by Henry VII in 1485.
The poem began: "My bones scripted in light upon cold soil, a human brail, my skull scarred by a crown, emptied of history".
The service, 530 years after Richard III's death, marked the reburial of the king's body after lying in a forgotten grave under a council car park for over five centuries.
In the order of service, the Queen praised the ceremony, saying the nation had recognised a moment of "great national significance".
"Today, we recognise a king who lived through turbulent times and whose Christian faith sustained him in life and death," she wrote. She said Richard would "now lie in peace in the city of Leicester in the heart of England".
The service was attended by the Countess of Wessex, the Duke and Duchess of Gloucester, author Philippa Gregory, the writer of Downton Abbey Julian Fellowes and broadcaster John Sergeant.
35,000 people queued up this week to see the coffin of Richard.
Poet Laureate Duffy said, "It is a privilege to be involved, in a small way, in this unique event and to have seen the style and grace with which the city of Leicester has made history alive".
Join our new commenting forum
Join thought-provoking conversations, follow other Independent readers and see their replies