Women's Prize for Fiction 2013: Hilary Mantel denied literary hat-trick as American author AM Homes takes the crown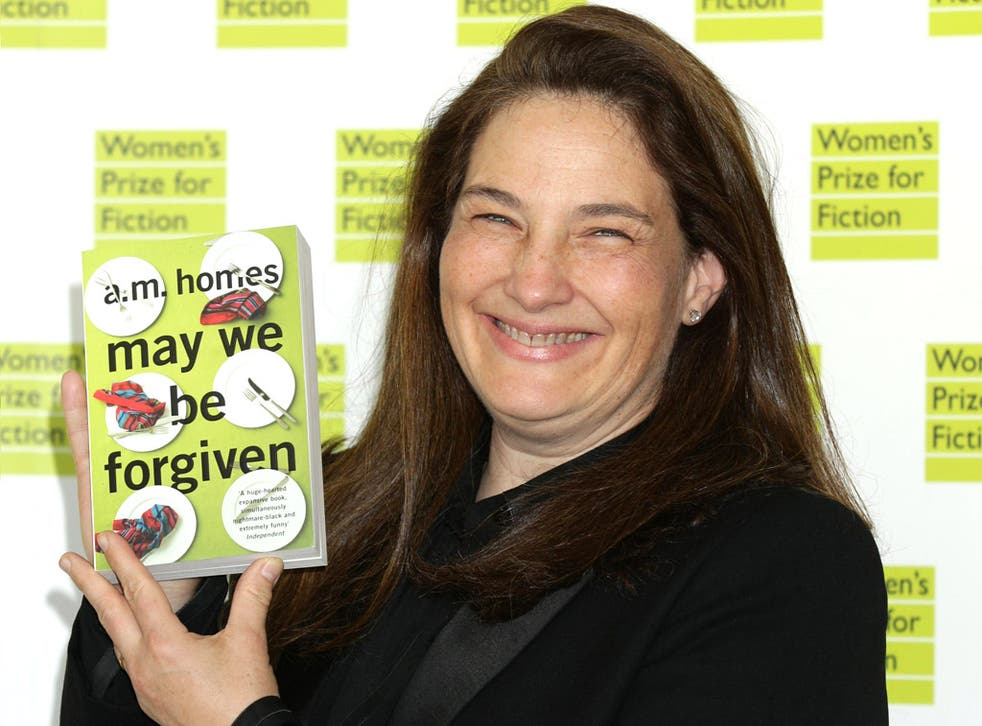 Hilary Mantel has been denied a literary hat-trick, after American author AM Homes staged an upset to win the Women's Prize for Fiction.
Mantel's Bring up the Bodies had been a phenomenal success with the critics, winning two major awards in the Man Booker Prize and the Costa Book of the Year.
But she could not make it an historic treble tonight as Homes picked up the Women's Prize, previously known as the Orange Prize, for May We Be Forgiven, described as a "subversion of the American dream".
The 51-year-old, whose first name is Amy, was presented with the "Bessie" statuette and a cheque for £30,000 at the ceremony in London's Royal Festival Hall. She said: "I was incredibly surprised. I figured Hilary Mantel was going to win because she has won everything and she's a wonderful writer."
She added: "My book is not that conventional and talks about difficult ideas."
Miranda Richardson, who chaired the judging panel said the decision had been "long and passionately argued".
They finally agreed on May We Be Forgiven, calling it "a dazzling, original, viscerally funny black comedy; a subversion of the American dream".
The book is the tale of two brothers who dislike each other, and the consequences when one commits a terrible act of violence. Salman Rushdie has praised the book calling it "flat-out amazing" adding: "I can't remember when I last read of novel of such narrative intensity."
Homes had her first novel Jack published when she was just 19. She has written a string of acclaimed novels, short story collections and a memoir about being adopted and coming into contact with her birth parents.
As well as receiving praise, some of the author's hard hitting work has been mired in controversy. The End of Alice, about an imprisoned paedophile writing to a 19-year-old girl, prompted the NSPCC to call for copies to be pulled from bookshop shelves.
Speaking after the awards, Homes said she had found acceptance in British readers. "My acceptance in the UK is greater than in the US," she said. "In the US they can't decide if I'm mocking them, making fun of them or being true. All three of those things are accurate."
She is contributing editor to Vanity Fair, wrote for the television series The L-Word, which she also produced, and is currently developing a series for HBO called The Hamptons.
Jonathan Ruppin, web editor of book shop chain Foyles, called the winning book Homes's "crowning achievement" adding: "She fully deserves to be alongside contemporary American greats."
Join our new commenting forum
Join thought-provoking conversations, follow other Independent readers and see their replies