1984 by George Orwell, book of a lifetime: An absorbing, deeply affecting political thriller
The novel creates a world so plausible, so complete that to read it is to experience another world, says Jonathan Freedland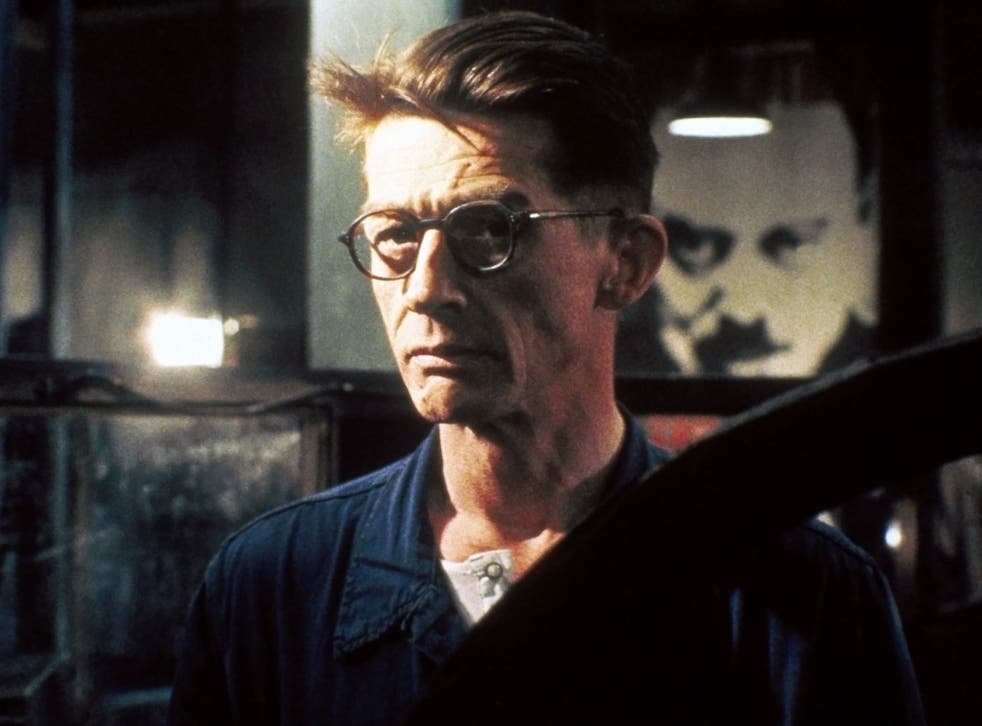 So much of it has entered the language, becoming a settled part of our common cultural inheritance, that it's easy to forget that 1984 was ever a book at all. From Big Brother to Doublethink, the landscape of the dystopia George Orwell created in 1949 exists in the minds even of those who've never picked up the novel. It has become a shorthand for totalitarianism, for the surveillance state, for the power of the mass media to manipulate public opinion, history and even the truth – and, in the process, has allowed people to forget that it remains a story to be read.
Even those who manage to look beyond its place in the folk memory, and do it the honour of assessing it as a novel, rarely see it for what it is – which is a political thriller. Not just a political thriller, but an exemplar: the very model of the form. It does what every novel in the genre should do – combining the illumination of an intriguing idea and the telling of a cracking story. When people discuss 1984, they tend to talk about Orwell's achievement of the former – his fully realised portrayal of life under a brutal one-party dictatorship – but when people read the book, as I did as a young teenager, what holds them is the fate of its protagonist, Winston Smith, his lover Julia, and their doomed attempt to taste freedom. The book succeeds because it is no manifesto, but an absorbing, deeply affecting story.
It has its defects, of course. Generations of young readers, and not just them, have surely yearned to skip at least some of the treatise by Emmanuel Goldstein, the Trotsky-esque dissident and public enemy whose forbidden work comes into Winston's hands. But little of that matters. The novel creates a world so plausible, so complete that to read it is to experience another world. And what higher goal can fiction reach for than that? And yet it rests on that simple, two-word question on which most political thrillers are built: what if? Orwell asked himself what Britain would look like if it fell prey to either one of the totalitarian creeds that dominated the mid-20th century. From that basic inquiry, 1984 was born.
Robert Harris's Fatherland sprung from asking, "What if Britain lost the war?" Michael Crichton created Jurassic Park by wondering, "What if we could bring dinosaurs back to life?" My new novel asks, "What if China dominates the world? What will life be like?" It's not only journalists who should be in awe of George Orwell. Anyone embarking on a political thriller should look to 1984 – to see how it's done.
Jonathan Freedland's new novel 'The Third Woman' is published by HarperCollins
Join our new commenting forum
Join thought-provoking conversations, follow other Independent readers and see their replies