Alex Salmond: My Part in His Downfall by Alan Cochrane, book review: Crude, cruel and fun
Cochrane's diaries are a lively, amusing read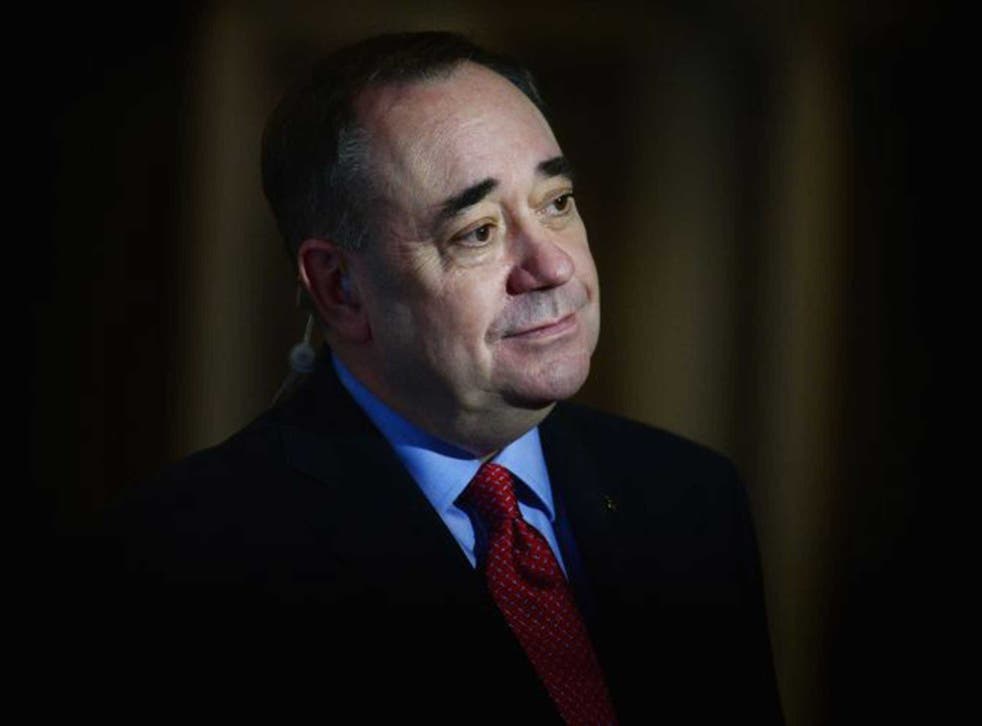 Alan Cochrane has been around so long that he was working in Fleet Street, as it then was, when reporters banged out their copy on portable typewriters and carbon paper, before desktop computers were invented. He returned to his native Scotland in 1994. Everyone in Scottish politics knows who he is, and almost all of them – with the notable exception of Alex Salmond – talk to him.
In pictures: Alex Salmond's campaign for Scottish independence

Show all 9
He was "Cochers" to David Cameron, who knew him from the days when Cameron was a twentysomething at Conservative Central Office. They went deer stalking on the Scottish estate owned by the Tory MP David Heathcot-Amory. After Cameron had announced in January 2012 that there would be a referendum in Scotland, he wanted Cochers to join his Downing Street staff as a special adviser. Cochrane turned the offer down – he does not like people assuming that he is a Conservative – but did not refuse an offer to dine with the Prime Minister during Cameron's first visit to Scotland after the referendum was announced, which seemed to annoy Ruth Davidson, leader of the Scottish Tories. "Stupid bugger. Is she pissed off she wasn't there?"
It is comments like that– crude, cruel and to the point – that make his diaries from the years 2012 to 2104 such a lively read. Alex Salmond is variously described as "bullying", "oily", and "a huge fibber" whose "arrogance knows no bounds". Gordon Brown is in one passage "a pathetic individual" though he is praised elsewhere, Ruth Davison is "totally and utterly useless and so are her team". Scotland's Tories generally are "useless, totally useless – from top to bottom".
The man who ran the pro-independence campaign, Blair Jenkins is an "eejit" whereas James Harding, former editor of The Times, is less colloquially, an "idiot" – possibly because one is a Scot and the other is English. Nick Clegg is a "very cold fish… not British at all; he's a European". Helena Kennedy, the Labour peer and human rights champion is a "patronising old cow". The Labour MP Margaret Curran is "a deep fried JK Rowling".
Philip Hammond, the Defence Secretary is "a positive menace", John Major was a "crap" Prime Minister, the Daily Record is "fast becoming a joke", the BBC Radio Scotland presenter Derek Bateman is "appalling", the commentator Iain Martin is a "duplicitous wee bugger" and Alex Salmond's press officer Kevin Pringle is "emerging as a total shit".
There are also substantial sections describing people Cochrane likes and respects, including Alistair Darling and JK Rowling, who is "easily the nicest multi-millionaire I've ever met". Even the polite bits are fun.
Order for £15.99 (free p&p) from the Independent Bookshop: 08430 600 030
Join our new commenting forum
Join thought-provoking conversations, follow other Independent readers and see their replies