Burying the Typewriter: Childhood under the eye of the Secret Police, By Carmen Bugan
Cherishing the keys to freedom in Romania's locked ward
Paul Bailey
Thursday 07 June 2012 17:04 Comments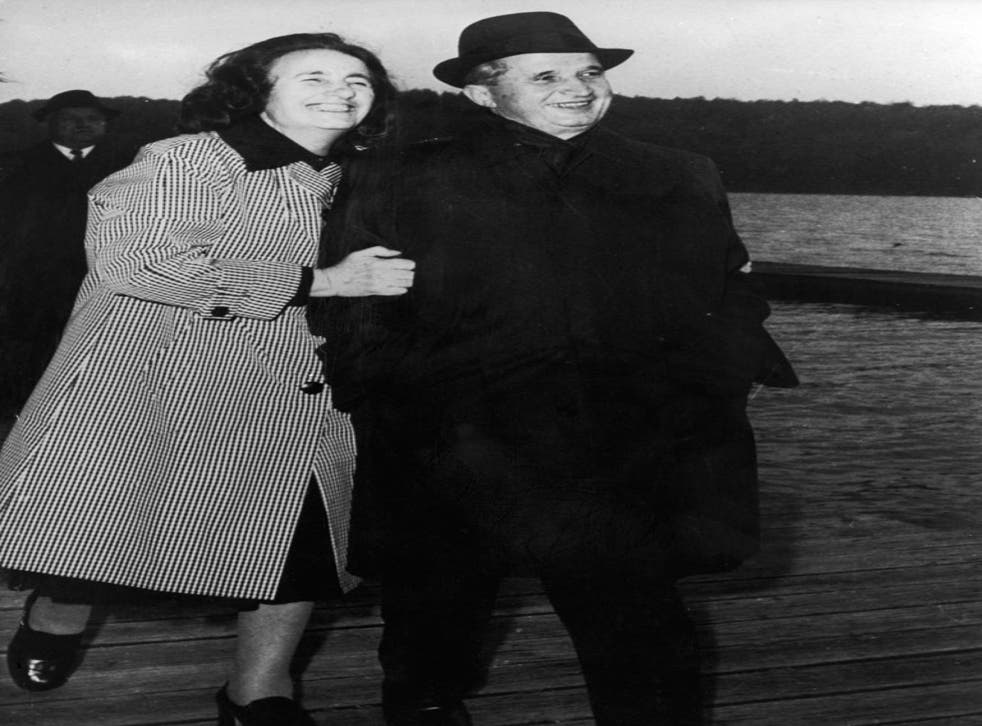 Throughout the 1970s and 1980s, life became ever more hellish for the people of Romania, with the Securitate (the very public Secret Police) asserting its malign authority in remote villages, provincial towns and the big cities. Every school or university classroom and every hospital ward had a photograph of Nicolae Ceausescu ("The Little Father") and his wife Elena ("The Famous Scientist"), with a faint smile suggestive of even fainter benevolence on their curled-up lips, prominently displayed. There was no escaping the grisly icon.
Carmen Bugan and her sister Loredana were born into an absurd society, in which typewriters had to be registered with the state and given identification numbers. Their father, Ion, became the owner of an Erika model, made in East Germany. He had bought it secondhand and neglected to have it checked by the authorities. It was on this machine that Ion wrote a series of leaflets, which he distributed in Bucharest, calling Romania's leader a criminal and urging the army, the legal system and the police to defend the rights of man. When he learned that the Securitate was intent on tracking down the offending Erika, he put it in a white plastic box and buried it at night in the back garden of the family home in Draganesti.
This beguiling memoir is reminiscent at times of the wonderful childhood autobiographies of Sergei Aksakov and Maxim Gorki. For Carmen and Loredana were blessed with loving peasant grandparents - one bunicu, Neculai, and two bunici, Anghelina and Floarea - who looked after them when their parents were trying to earn a living by teaching or managing a foodstore. The girls ate polenta, the staple dish of the poor, as well as such local delights as mushrooms and peaches. Neculai kept chickens and a pig to be slaughtered each year. The men and women waiting in line in the capital for stale bread and cheap cuts of meat had long been strangers to this simple luxury.
Before the real horrors began - with Ion being arrested, interrogated and sentenced to 10 years imprisonment - Mioara, his wife, gave birth to a boy to whom they gave the beautiful name Catalin. The Bugans were commanded to divorce and despite their reluctance were bullied into obeying. Hitherto friendly neighbours, hearing that Ion was in prison, insulted the family in the street.
Carmen sought consolation in books, feeling closest to the poets Eminescu and Blaga, both of whom are unashamedly soulful. As is Carmen Bugan, who writes glowingly of her grandparents' simple and principled Orthodox faith and of the religious lore they had inherited over centuries. Burying the Typewriter can be read as a heartfelt indictment of an evil political system, but essentially it is a book touched with grace - the grace of forgiveness, in no small measure, for those who were dragged into that system out of fear for themselves and for their loved ones. It is the more moving and powerful for being so quiet and thoughtful and for celebrating the riches of the natural world that are always there to celebrate.
Paul Bailey's novel 'Chapman's Odyssey' is published by Bloomsbury
Register for free to continue reading
Registration is a free and easy way to support our truly independent journalism
By registering, you will also enjoy limited access to Premium articles, exclusive newsletters, commenting, and virtual events with our leading journalists
Already have an account? sign in
Register for free to continue reading
Registration is a free and easy way to support our truly independent journalism
By registering, you will also enjoy limited access to Premium articles, exclusive newsletters, commenting, and virtual events with our leading journalists
Already have an account? sign in
Join our new commenting forum
Join thought-provoking conversations, follow other Independent readers and see their replies