The Chemistry of Tears, By Peter Carey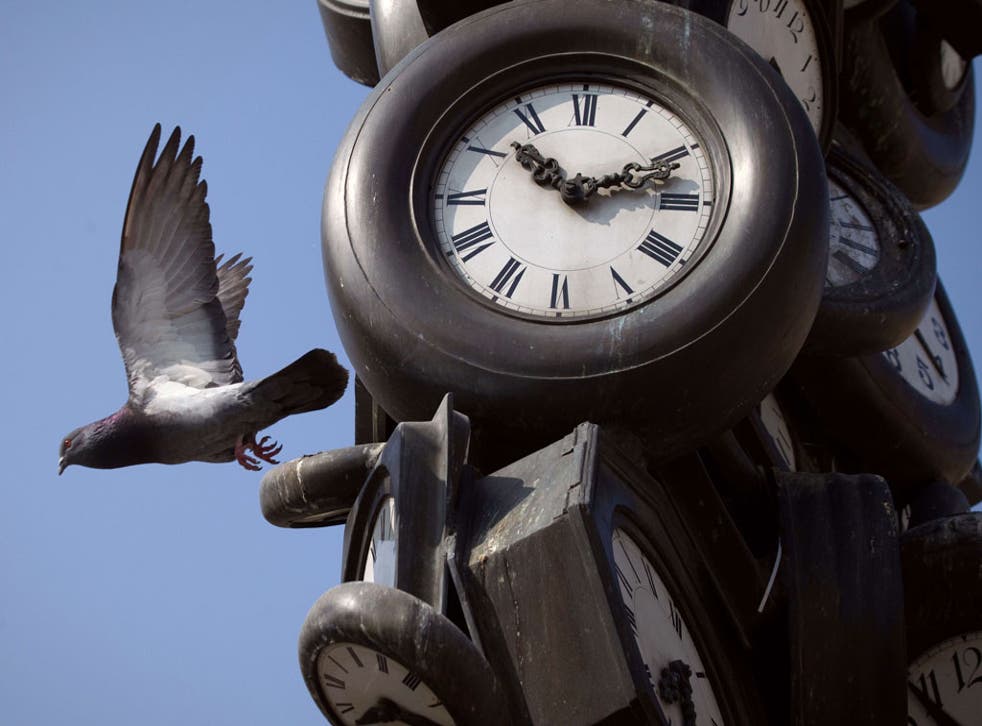 It is with no small expectation that one approaches a new novel by Peter Carey. In The Chemistry of Tears, Catherine Gehrig's contemporary London is brought intimately in touch with the Englishman Henry Brandling's journey into a 19th-century Germany redolent of the Brothers Grimm. Here, fairy-tale collectors, cuckoo-clock makers, and those more dubious "counterfeiters of life" epitomised by the tales of ETA Hoffmann - the creators of automata - can be employed at a price.
Time has always been a comforting presence to Catherine, conservator of horology at the Swinburne Museum. She herself has something of the "austere rational elegance of clockwork". But now her lover of 13 years, memories of whom suffuse every brick and crack of the marvellous creation that is that museum, has died and her grief has no place in public.
He was a married man; their love was a secret. Like the Jean Tinguely sculpture built to destroy itself, she is transformed to a "mad, whirring machine". Clocks are objects that taunt, sounding days that will not be shared, chiming the passing of youth, constant reminders that time cannot be denied. Yet it may be an ingenious piece of machinery from those early days of industrialisation that returns her to a future: in a tucked-away studio, eight tea-chests await – in them a "clever, soul-less creature" to be restored to eerie counterfeit life.
This is the magical bird Henry Brandling set out to have made in 1854 in a desperate bid, and a wild leap of optimism, to save his consumptive son. From a family of dreamers and canny entrepreneurs, among the early backers of Stephenson's steam engine, Brandling refuses to "abandon his son to pessimism". Henry treats him with sulphuric hydrotherapy and carries him to see the wonders of the natural world – the eggs of a spotted woodpecker, the surging current of a river. When he discovers the century-old plans of Jacques de Vaucanson for a clockwork duck that can swallow and – to the child's great amusement – defecate, he convinces himself that to return with this prize will restore his boy to life.
In Germany, Sumper is a Black Forest craftsman, half-ruffian, half-mystic, and consummate mechanic. In his hands, an automaton takes shape, richer in legend and symbolism than any duck. Containing mystery and a hidden cube ("a study in blue but also something like a small boy's slippers placed beneath his bed three thousand summer nights ago"), it holds in thrall a brilliant cast of characters, with nods to William Blake, child angels, and scientists, "both rationalists and sensualists".
This is a thought-provoking, energetic exploration of science as religion, and the ambivalent acceptance of the human body as a chemical factory. It has emotional depth, and offers an examination of industrialisation and its legacy ("all that bright and poisonous invention"). It is also a portrait of grief, its violence, and its inevitable place in the cycle of human life. At the beautiful heart of this novel lies wonder: "That we were intricate chemical machines never diminished our sense of wonder, our reverence for Vermeer and for Monet, our floating bodies in the salty water, our evanescent joy before the dying of the light."
Characters that beguile and convince, prose that dances or is as careful as poetry, an inventive plot that teases and makes the heart quicken or hurt, paced with masterly precision, yet with a space for the ideas to breathe and expand in dialogue with the reader, unusual settings of place and time: this tender tour de force of the imagination succeeds on all fronts.
Join our new commenting forum
Join thought-provoking conversations, follow other Independent readers and see their replies