Chinese Rules by Tim Clissold, book review: Words of wisdom on business in Beijing
There's a good deal of practical wisdom here, but the book falls down when Clissold starts talking about China more broadly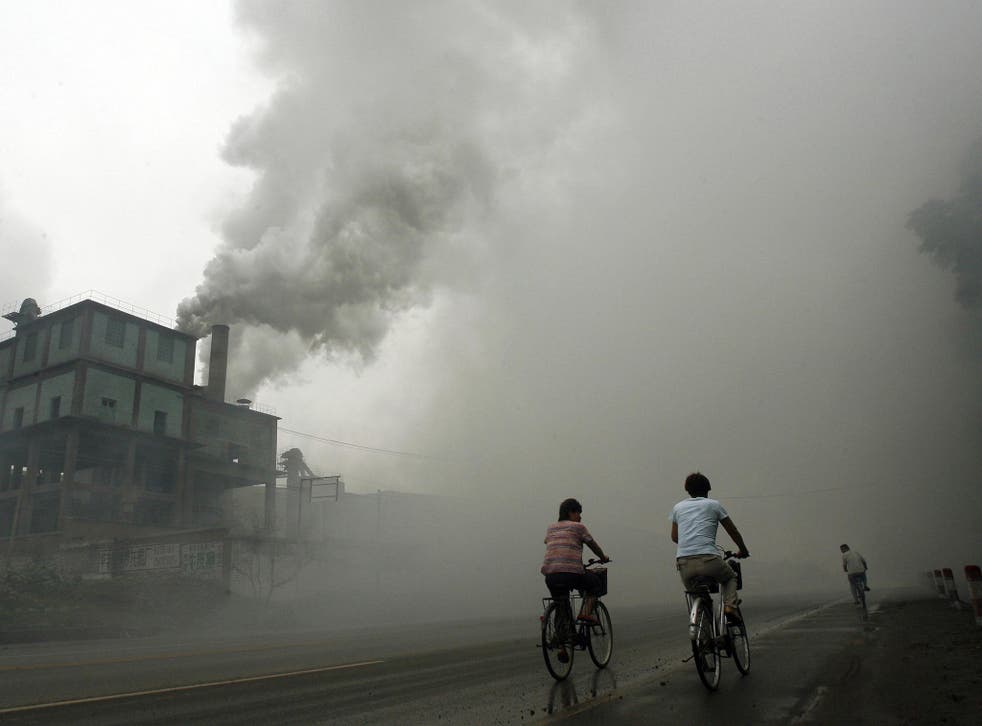 A decade ago Tim Clissold's Mr China added an invigorating dash of chilli to the rather bland soup of Western business writing on China.
In this memoir, Clissold recounted working for a US private equity firm in China in the 1990s. As a Mandarin-speaker with some experience of the country, his job was to turn around the Chinese industrial firms that the American investment house had acquired. In practice, a great deal of Clissold's time was spent trying to prevent the Americans seeing their entire portfolio sink down the Far Eastern plug hole.
As well as being a hilarious and hair-raising read, Mr China provided an enlightening snapshot of the Chinese business sector in an era when it was opening up to foreign investment. Now, ten years on, Clissold has followed up its success with Chinese Rules.
It's essentially more of the same. This time Clissold is trying to make money by buying internationally tradable "carbon credits" from heavily polluting Chinese industrial firms. He runs a familiar gauntlet of obfuscation and skulduggery from local managers and shady intermediaries as he seeks to close deals.
As in Mr China, Clissold shows that he's an exceptional writer. The descriptive passages sparkle. And he has lost none of his storytelling verve. Clissold somehow manages to make the complex world of carbon trading read like a thriller. And his character sketch of the monumentally unscrupulous, yet crazily disorganised, Chinese corporate broker, Cordelia, is brilliant.
There's a good deal of practical wisdom here. As a buyer of carbon credits Clissold has to engage with the UN which, quite understandably, demands detailed documentation from Chinese firms on their financial plans before signing off on international deals that will inevitably deliver private profits. But, as Clissold notes, it's often hard to produce such plans because in Chinese firms "decisions are often made for political rather than economic reasons". How could it be any different when the state is so dominant in the Chinese economy, indirectly accounting for up to half of all economic activity, according to some?
This state intrusion is manifested in other ways. The primary motivation of the managers of many Chinese firms, Clissold notes, isn't to boost profits, as it is in the West, but to "avoid making mistakes and getting blamed later on". He explains why a company's formal stamp, or "chop", is imbued with such importance in Chinese business. It's because it "is critical to show it wasn't just the idea of one leader who might lose power but a collective decision supported by the whole leadership".
He identifies four key rules for navigating the treacherous seas of Chinese commerce. First, recognise that it's no use Western firms expecting things to work like they do at home. Second, understand that local firms will be susceptible to local political pressure. Rule number three is to find an oblique approach to solving a problem, rather than attacking it head on. Finally, he says, firms should adopt a pragmatic approach, learning from Deng Xiaoping's dictum that when a cat catches mice it doesn't matter what colour the feline is. It's difficult to argue with Clissold's experience.
But the book falls down when Clissold starts talking about China more broadly. Here Chinese Rules, sadly, recycles a range of familiar and misleading clichés. Clissold says that the West needs to take China more seriously. He's right about that. And he has made another stellar contribution to Western understanding of the country's still chaotic business environment. The wider Chinese culture lessons he offers, though, are somewhat duller fare.
Join our new commenting forum
Join thought-provoking conversations, follow other Independent readers and see their replies