Christianophobia: A Faith Under Attack, By Rupert Shortt
Which of the major religions suffers most oppression in the world today? Christianity.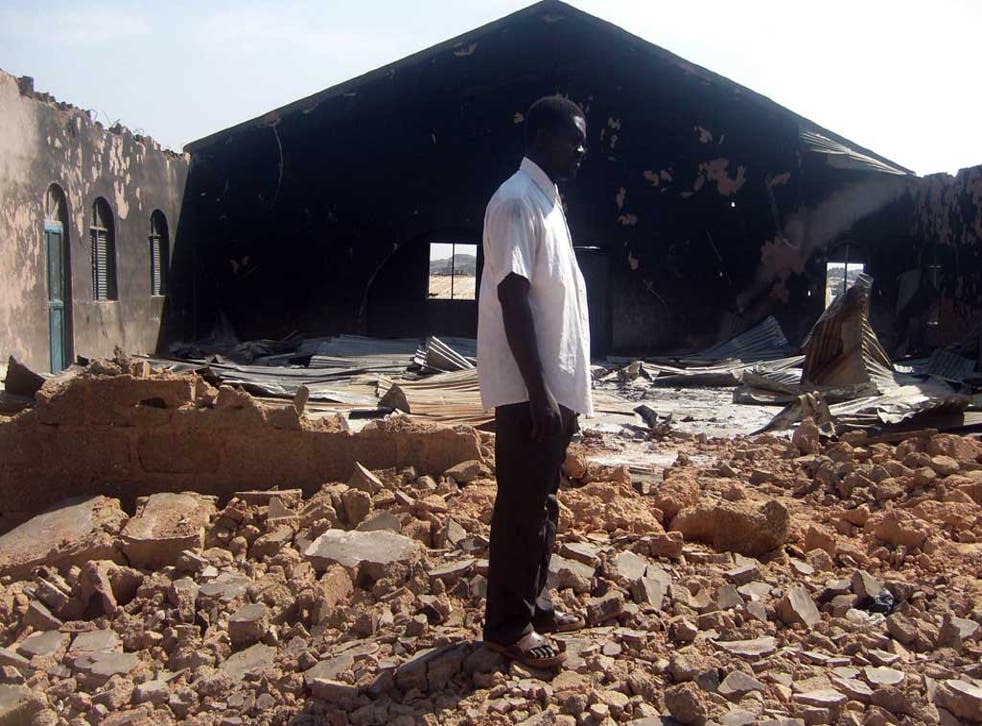 It was just a few weeks ago that the bishops of Nigeria warned that their people are living in fear. This week that fear proved justified when a suicide bomber rammed his car into a Catholic church in the northern city of Kaduna, killing at least seven people and injuring numerous others who had been attending Mass. This latest attack bore all the hallmarks of the Islamist organisation, Boko Haram.
In Christianophobia, Rupert Shortt notes that Boko Haram can be translated as "Western education is sinful", pointing to one of the key reasons why Christians have been targeted, not only in Nigeria but in many other countries, by Islamist fundamentalists. Christians are seen as the stormtroopers of the degenerate culture of Europe and the US. No matter that the Christians of these countries would probably be nearly as ill at ease in the secular West as their Muslim counterparts. Fundamentalists don't let the facts get in the way of their prejudice.
Shortt points out some very uncomfortable truths in this powerful analysis of the persecution of Christians. The politicisation of Islam and the growing conservatism of once-progressive adherents to the faith means that the days when Christianity and Islam could live side by side appear to have come to an end not only in Nigeria, but Iran, Iraq and Egypt, replaced not just by tension but by persecution of Christians, sometimes with fatal results.
Recent turmoil caused by war, as in Iraq, or by political uprising, as in Egypt (and more recently Syria) has led Christians to flee from the Middle East. Between a half and two thirds of the region's Christians have now left.
In the Holy Land, Christians in 1945 made up 20 per cent of the population; now the figure stands at 2 per cent, as they find themselves caught between the rock of Israeli nationalism and the hard place of growing Palestinian Islamic militancy. This diaspora is particularly heartrending, for the Middle Eastern communities are among the most ancient of the Christian world. Yet their attackers reject any notion of their right to belong there.
Shortt's account of prejudice and killing puts paid to any notion that persecution of Christians is something that went out with the Romans and their lions. Whether in Middle Eastern countries like Iran, or in Indonesia or Pakistan, the Christians particularly at risk are those deemed guilty of apostasy: those people who have risked their livelihoods, even their lives, to convert from Islam. While the Qur'an does not say that apostasy is punishable by death, post-Qur'anic texts urge this.
There have been many cases reported of human-rights abuses: Christians imprisoned, sacked from jobs, passports confiscated, and even tortured. Some of these reactions are due to the ideas that non-Muslims, especially apostates, are impure and so any physical contact with them, particularly with their bodily fluids, renders a Muslim defiled.
Charges of blasphemy are also life-threatening. Attempts to encourage a more tolerant attitude led to one of the most infamous crimes: the murder of the Catholic Shahbaz Bhatti, Pakistan's minorities minister. He was killed by militants after he opposed the country's anti-blasphemy laws and supported Aasia Bibi, a Christian woman imprisoned for allegedly insulting the Prophet. Another of her supporters, Salmaan Taseer, was also murdered; Bibi herself remains on death row.
So why is this happening now? Shortt's account identifies several causes, from Christians being caught up in political upheaval, made more complicated by Islamic fundamentalism, to the belief that Christianity is an imported vehicle for either Western values, or Western expansionism, or both.
While Christianity can be linked in some areas to 19th-century colonialism, it has ancient connections to many places and not just the Holy Land. India's Christian roots go back to St Thomas the Apostle. The reader of Christianophobia will quickly work out that many of the attacks occur in regions high in unemployment, ethnic tensions, tribal differences and land disputes.
As Shortt makes clear, violence against Christians is not exclusively the domain of extremist Muslims. In India, Hindus, often considered spiritually serene in the West, have been responsible for murdering Christians (Hindu extremists share a preference for burning Christians alive with their fundamentalist counterparts elsewhere). In China, there have been countless human-rights abuses of Christians by the ruling Communists, from confiscation of property to torture.
Shortt has done a remarkable job in compiling this book when so little attention has been given in the mainstream media to the plight of Christians, apart from the most high-profile cases. Even those of us who have reported on this persecution week by week over the past decade have not realised quite how vast a problem this is: Shortt's account reveals that Christians are oppressed in greater numbers than members of any other faith.
And in that major contribution also lies the book's great handicap: it often reads like a lengthy list of wrongdoings. While Shortt records his travel for this venture, and there are occasional interviews, more direct reporting would have given it narrative strength and increased its readability. Instead, the author has relied too much on sources, particularly Christian Solidarity Worldwide and Aid to the Church in Need (admirable though their work is).
Christianophobia makes it evident that both the Anglican and the Roman Catholic churches have tried to engage in dialogue with other religions (Shortt rightly points out that the Islamic fundamentalists are a minority, and a far cry from the average pious Muslim), and speak out when members are persecuted. The Vatican has tried both hard and soft approaches with nations like China, sometimes trying to negotiate with governments who abuse human rights, at other times confronting them. What is shocking is the extent to which governments who promise to protect minorities can't be trusted. Religious freedom, or the lack of it, is often a clue to how much liberty is cherished or not.
In Nigeria, politicians and clerics fear that the country is descending into a tit-for-tat religious confrontation. But elsewhere, Christians tend to respect their founder's admonition to turn the other cheek. Christianity, says Shortt, "is the only major monotheistic faith to originate in an explicit repudiation of religious violence". Or as Pakistan's Shahbaz Bhatti put it: "I know the meaning of the Cross and I follow Christ on the Cross".
Catherine Pepinster is editor of 'The Tablet', the Catholic weekly
Join our new commenting forum
Join thought-provoking conversations, follow other Independent readers and see their replies