Cinema Books of the Year by Christopher Fowler: 'Faint hearted? Get to a bunker'
Ultimate Star Wars is an exhaustive/ing breakdown of the Lucas universe that will either complete your life or prematurely end it.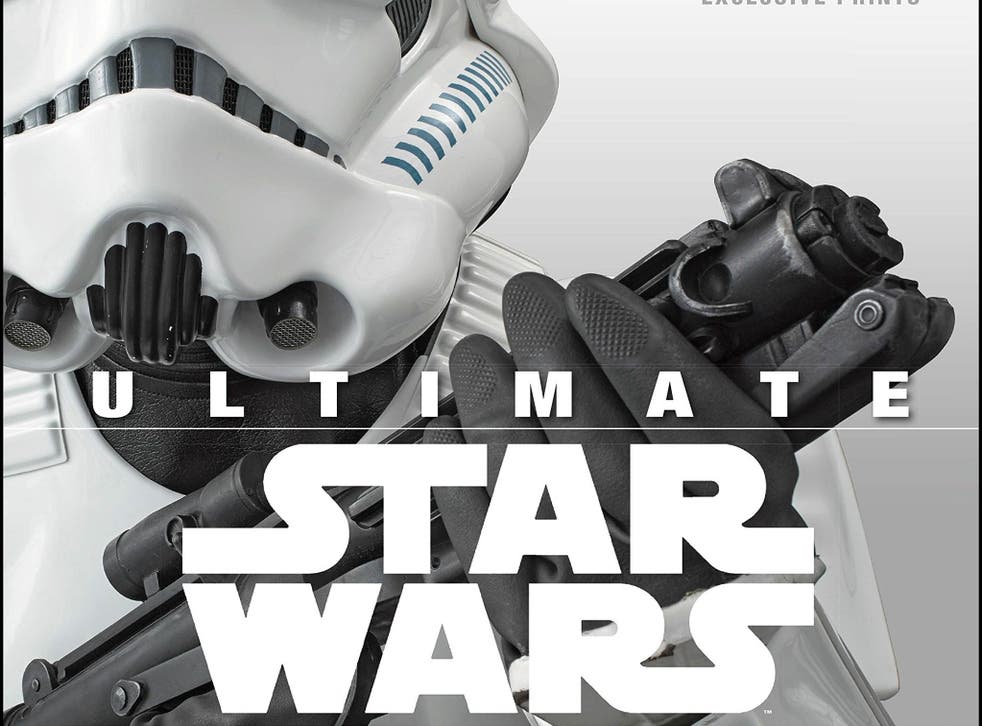 Star Wars: Absolutely Everything You Need To Know (DK, £17.99) will arm your child with answers to the universe's most urgent questions, such as: "Who cleans the floors of the Death Star?"
You have been warned. Ultimate Star Wars (DK £35) is an exhaustive/ing breakdown of the Lucas universe that will either complete your life or prematurely end it. Bond By Design (DK £35) preserves the storyboards of every 007 film, with Ken Adam's charcoal sketches proving far more evocative than later digital illustrations. James Bond Cars (Aurum, £25) is a seriously sexy album of vehicular candy for 007 petrolheads.
Easily the best Bond book is Some Kind Of Hero by Field & Chowdhury (History Press, £25), a well-researched film-by-film study that contextualises each production in its era.
In yet another "ultimate" volume, Back To The Future: The Ultimate Visual History (Titan, £22.75) is a gleaming photo-trip to the future (now the past) containing much rehashed material.
If you're feeling low let The Movie Doctors by Mark Kermode and Simon Mayo (Canongate, £20) prescribe trivia, from deciding how long blockbusters should be to the horrors of taking kids to the flicks.
It's cheekily chucked together, but peppy. Jason Solomons' Woody Allen: Film By Film (Carlton £25) made me wonder why this relentlessly uncinematic director warrants coffee table volumes.
Better is critic Tom Shone's Woody Allen: A retrospective (T&H £29.95), a series of intelligently constructed essays for the neurotic solipsist in your life. Great Film Directors: A to Z by Andy Tuohy (Cassell £25) has some glaring omissions and favours obvious hipster choices, but it's handsomely presented and provides a strong starter guide to 125 years of cinema history.
The illustrated memoir Gilliamesque by Terry Gilliam (Canongate, £30) is filled with honest wisdom, innocence and wonder, from the roots of creativity to the temporal perspective of age.
Gilliam has never made a dull film and is incapable of writing a dull sentence, so it's my Christmas pick. Finally, the biography of a real star.
Maggie Smith by Michael Coveney (Orion, £20) isn't afraid to elucidate on her reputation for being difficult, but there's much more here, from a revelatory Hedda Gabler to The Lady In The Van. Coveney is the only writer who could get under Smith's skin, capturing her steeliness and vulnerability.
Register for free to continue reading
Registration is a free and easy way to support our truly independent journalism
By registering, you will also enjoy limited access to Premium articles, exclusive newsletters, commenting, and virtual events with our leading journalists
Already have an account? sign in
Register for free to continue reading
Registration is a free and easy way to support our truly independent journalism
By registering, you will also enjoy limited access to Premium articles, exclusive newsletters, commenting, and virtual events with our leading journalists
Already have an account? sign in
Join our new commenting forum
Join thought-provoking conversations, follow other Independent readers and see their replies