Clock Dance by Anne Tyler, review: Less nuanced than her best work, but you still root for Tyler's heroine
The bestselling novelist returns with a work of two halves – but after a jerky start, it reels you in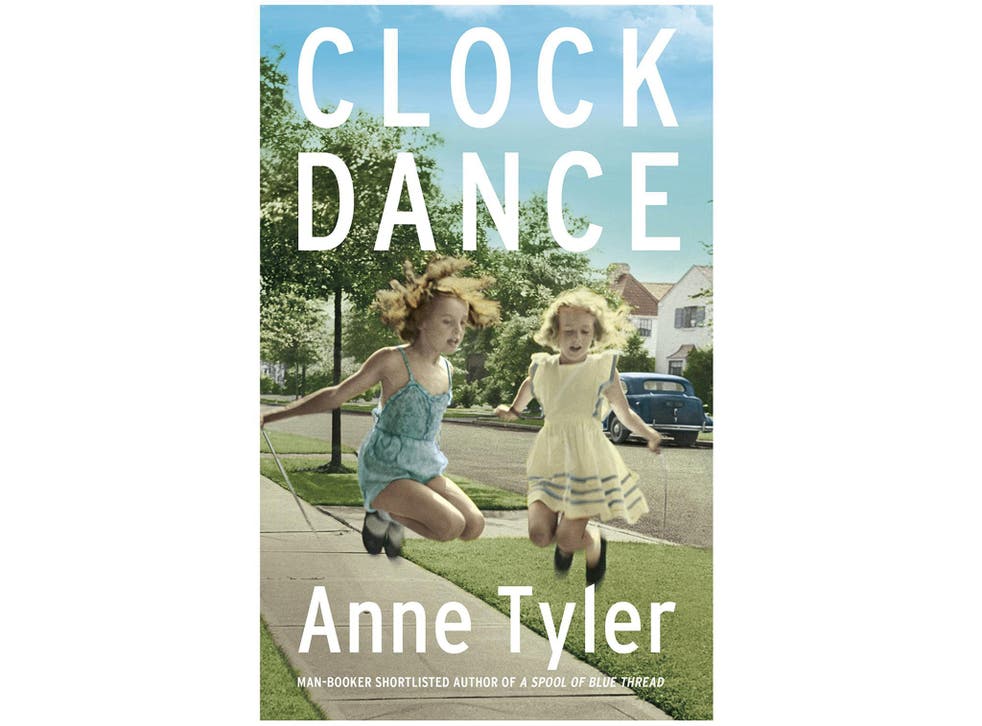 There's no disputing Anne Tyler's talents: she's the author of a host of bestselling novels; is considered one of, if not the pre-eminent chronicler of American domestic life; and has garnered a host of critical acclaim along the way.
Her 1989 novel Breathing Lessons won the Pulitzer Prize, and A Spool of Blue Thread, which elegantly charted three generations of family life, was shortlisted for both the Baileys Women's Prize for Fiction and the 2015 Man Booker Prize.
All this acknowledged, I have to admit I'd be surprised to see her latest, Clock Dance, included on this year's longlist when it's announced next week. Although there's plenty of Tyler's trademark charm to enjoy in its pages, her twenty-second novel is also a thinner, less nuanced work compared to what precedes it, not least because of its rather jerky start.
It's split into two parts, and while Part II runs as a continuous narrative – which makes for more satisfying reading – Part I consists of three self-contained episodes.
Tyler begins with the day Willa's highly strung, easily angered mother walked out on her family for 24 hours when Willa, Tyler's unassuming heroine, was 11.
Fast-forward 10 years and Willa's college boyfriend Derek proposes when she brings him home to meet her parents. Then it's another leap, two decades forward this time, to the accident that leaves Willa a young widow.
Tyler's intention is clear: not only are these the few and far between formative experiences in Willa's otherwise unremarkable, ordinary life, but so too does each sow seeds of explanation for the heroine's behaviour in what turns out to be the story proper in Part II.
Although they make for uneven and patchy narrative, these early examples of Willa's lifelong timidity, and the readiness with which she bends her will to suit the whims of others, exist to explain what would otherwise be a rather unbelievable premise.
Out of the blue, the-now 61-year-old Willa gets a phone call informing her that her daughter-in-law Denise has been shot, and so her nine-year-old granddaughter Cheryl, needs someone to look after her while her mother is in hospital.
The only problem is that Willa doesn't have a grandchild, or a daughter-in-law. Denise is Willa's son Sean's ex-girlfriend. The neighbour who calls Willa in a panic has got her facts muddled.
Not that this stops Willa – and her pompous second husband Peter, a semi-retired lawyer and keen golfer who begrudgingly accompanies her – getting on a plane to Baltimore to help out.
Tyler's tenderness with her protagonists shouldn't be undervalued; this, along with her attention to detail when it comes to the minutiae of quotidian life, is what makes one keep reading.
"Sometimes Willa felt she'd spent half her life apologising for some man's behaviour," Tyler comments wryly. "More than half her life, actually. First Derek and then Peter, forever charging ahead while Willa trailed behind picking up the pieces and excusing and explaining."
That our heroine finds the tantalising promise of a second chance at life with Cheryl and Denise doesn't exactly come as a surprise, but I found myself rooting for her all the same.
Clock Dance is published by Chatto & Windus
Join our new commenting forum
Join thought-provoking conversations, follow other Independent readers and see their replies