Did You Ever Have a Family, by Bill Clegg - book review: Bereavement counselling
Jonathan Cape - £12.99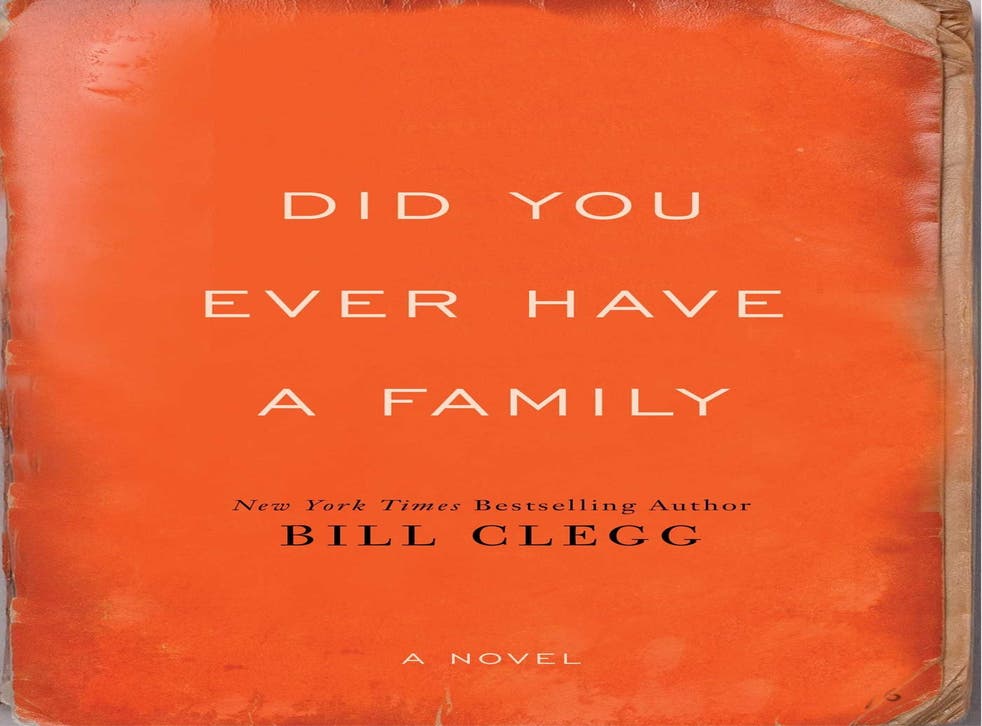 First-time novelists are often advised to stick to one protagonist and one antagonist; sketch minor characters lightly; use a three-act structure and either a first person or an omniscient narrator (never both); show don't tell. Bill Clegg's impressive, Man Booker long-listed first novel breaks all such writing "rules". It is a simple story: a few hours before her daughter's wedding is due to take place in her garden in the fictional town of Wells, Connecticut, fire destroys June Reid's house, killing everyone inside. Another writer could tip the story into sentimental schmaltz, but Clegg relies on understatement to deliver an effective counterbalance to the drama.
The narrative is relayed through multiple viewpoints, blending major and minor characters, to reveal the individual decisions that led to the fire, the vital connectedness of those affected by it, and the consequences rippling out from it. June, who witnessed the fire, takes off after the funerals and as she travels across America we learn why she agreed to host the wedding. Back in Wells, her friend, Lydia Morey, is haunted by mistakes of the past but finds little sympathy in the town. Edith the florist and Rick, the caterer's son, pass on self-reflective small-town gossip as they ponder what to do with undelivered daisies and an uneaten wedding cake. They fill in details about Will Landis and Lolly Reid, the young couple who were to be married, and June's scandalous three-year relationship with Luke Morey, "the ex-con, bastard black son of the town floozy". Blame must be apportioned.
Edith articulates the town's simmering tensions: "The weekenders from the city not only take the best houses, views, food, and, yes, flowers our little town has to offer, but they take the best of us, too. […] we no longer live in a town, not a real one anyway. We live in a pricey museum, one that's only open on weekends, and we are its janitors." As an incomer to Wells, the small acts of kindness June encounters on her journey expose the limits of compassion in the tight-knit community she leaves behind. But Clegg is committed to unravelling the complexities of human nature. While Edith and Rick complain about unpaid bills they wouldn't take June's money: the wedding cake is dropped off at the firehouse; the flowers "found their way into a hundred or more funeral arrangements".
Intricate, careful plotting leads several key characters to Room 6 of the Moonstone Inn on Oregon's Pacific Coast, in what is an entirely plausible and satisfying denouement to this wise, humane novel.
Join our new commenting forum
Join thought-provoking conversations, follow other Independent readers and see their replies