Empire writer Attica Locke: 'For most black people of my generation, their success is based on knowing when not to be your full self'
She has hit the US big-time but still struggles with identity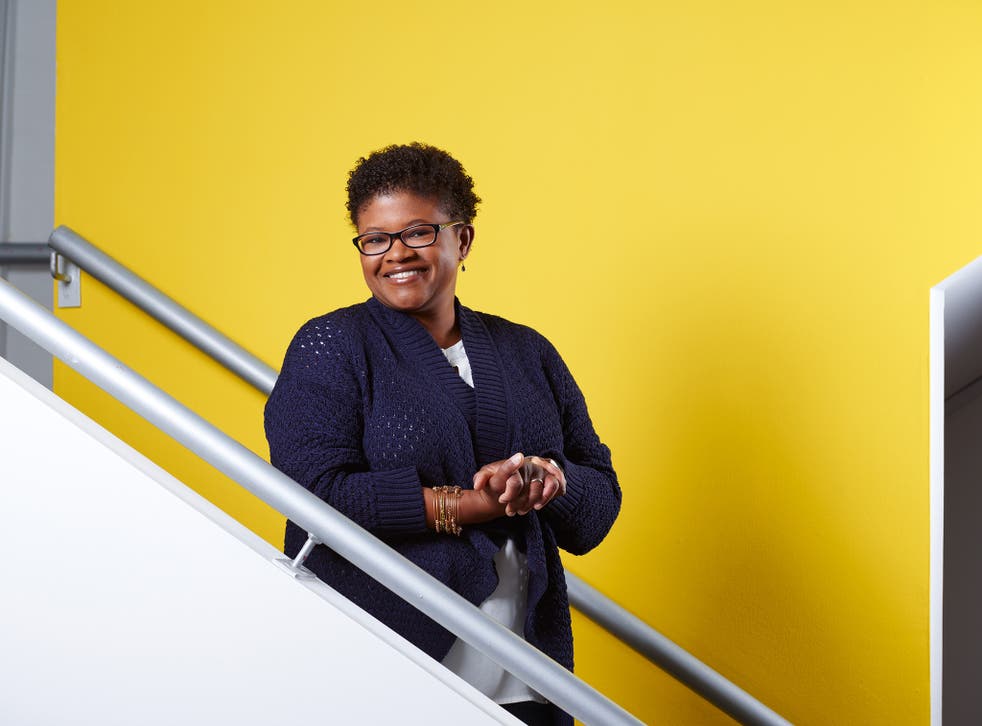 As we wrap up our interview, Attica Locke, the acclaimed novelist and successful screenwriter, looks at me with concern: "Let's have a hug," she says and wraps me in her arms. I had confided that I felt "emotional" listening to her talk about the inspiration behind her latest novel, Pleasantville, a hardboiled political thriller set in a middle-class, black suburb of Houston, Texas.
The book revives the lawyer Jay Porter and other characters last seen in her début Black Water Rising and has at its core issues of power, race, community, identity and integration. It is 1996, Clinton has just returned to the White House and Axel Hawthorne is battling to become Houston's first black mayor. But a girl goes missing, and Axel's nephew is charged with murder.
Like the plots of her books, Locke's ideas stumble into one another, firing across many different areas. Sentences begin and move tangentially across the spectrum. She is animated and engaged. She found Pleasantville while campaigning for her father's mayoral race in Houston. A real suburb, it was built 70 years ago to house the newly emerging black middle classes, who until that time had been unable to buy their own homes. It is politically significant because the residents organised themselves into a single voting precinct and have been keen voters able to swing elections ever since. It is a symbol of what organised political power can do for an oppressed group.
Discussing this legacy is when I feel my throat tighten, because Locke reveals how deeply the legacy of segregation continues to affect her. "I asked my therapist: 'Is freedom my birth right?'" she confides. It is a devastating comment from a woman at the peak of her career thanks to two critically and commercially successful novels and Empire, a US drama that ignited a Breaking Bad-style bidding war among UK broadcasters, won last week by E4.
The Jay Porter novels have enabled that TV success, permitting Locke to air a side of herself she had previously kept under wraps. To get here, Locke did an emotional striptease, peeling away layers of protection that had helped build a solid career as a Hollywood screenwriter working for the likes of Sandra Bullock. She is adamant that she is not alone in protecting herself like that, or "code switching", as she calls it – leaving the essential part of herself at the door in order to get on. "For most black people of my generation, their success is on the back of code switching, of knowing when to be your full self and when not to be," she asserts.
This is a sensitive territory, and I am aware how Locke could be misinterpreted. But code switching is something many women, gay and other minority ethnic people will recognise: a self-denying ordinance forced upon us within any place dominated by straight, white, middle-class men. It is a product of cultural bias, which is never recognised by the beneficiaries – often straight, white, middle class men – but is all too visible for those outside the privileged circle.
Code switching began for Locke after she graduated from the Sundance Film Lab and had a heartfelt project about race crash and burn because investors told her "people just aren't interested in Black America". "It was a piercing of my heart," she recalls. She looks forlorn and holds my gaze and tells me she became a "screenwriter for hire". Race was off the agenda. "I got really sick of it."
Enter her Orange shortlisted début Black Water Rising. Early into the manuscript Locke realised that Jay had to be at the centre of the story for it to work. It made her feel vulnerable: "Writing about Jay and following that as a career path was to merge my two selves: my Hollywood self, which I presented to the world, with my actual self. It was as if I would show up to my Hollywood agent's naked." The analogy draws a loud hearty laugh from her and she pauses to open a snack bar. The wrapper crackles in her hand as she rips it open.
The struggle with identity is an important theme in her novels. In Pleasantville it broadens into an examination of how integration has frayed the ropes that bound the black community together and the conflicting feelings this has raised. But the book isn't just about identity politics; it is concerned with the media, especially newspapers. A healthy press, Locke believes, feeds a healthy democracy. She has had first hand experience of this after being front- of-stall in her father's battle to become mayor of Houston.
The city was the first major US city to lose its second paper and that, Locke believes, has been detrimental to local democracy. "If you try to run a major city with four million residents with one newspaper, it doesn't work. I saw that with my father's election."
She folds her arms across her chest and looks faintly angry. Lies were told and what was reported, she says, was not reflected on the ground. "Most of my complaints with my father's election were that there was one newspaper that deeply controlled the narrative and did not serve the public at all."
Books highlights of 2015

Show all 6
Locke recounts the painful realisation of how distorted reporting affected her. "I realised that I had been walking through my whole life believing I had been engaged in a vibrant democracy and realising that I had been pulled along like a puppet." She mimes reeling in a rope. "I was devastated."
We are back in the land of freedom: how free are we to make decisions if we don't really know the truth? That, says Locke with passion, is where fiction can make a difference. Fiction challenges stereotypes. It can humanise "the other". She points to the character of Hakeen Lyon in Empire. A teenage boy, all bling, bluster and bounce. "There was a case in America where a white guy saw kids playing loud music in a park and he shot and killed one of them because he swears he saw a gun. I think he imagined it because that was his expectation," Locke explains. "My hope is that seeing that kid on the show and seeing that he is a son, a brother, a friend, seeing that he has fears and hopes and chores, that he is a human being... Maybe next time a white guy sees kids playing, he won't jump tot the wrong conclusions."
Danuta Kean is books editor of Mslexia and has edited a report, "Writing the Future", about the representation of Black, Asian and MinorityEthnic novelists and workers in UK publishing. It is published by Spread the Word and the Arts Council
Join our new commenting forum
Join thought-provoking conversations, follow other Independent readers and see their replies