A Gathering Storm, By Rachel Hore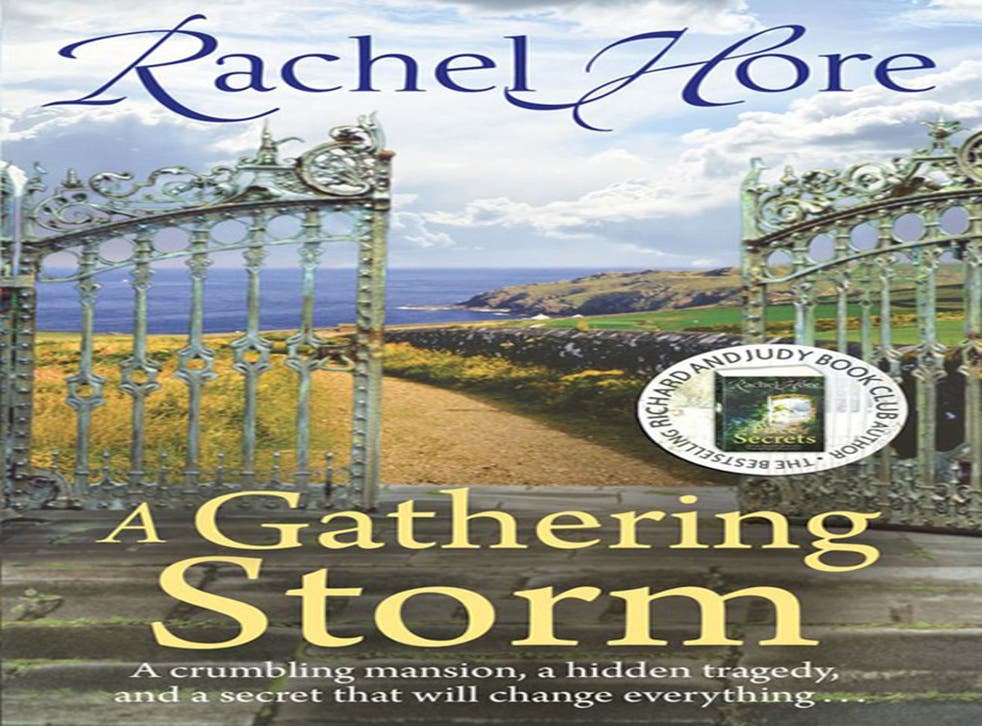 From Daphne du Maurier to Mary Wesley, the coves and headlands of Cornwall have provided the setting for some of fiction's most stirring melodramas.
Rachel Hore revisits Camomile Lawn territory with a classic wartime saga tracing the fortunes of an old West Country family swept up in the horrors of the Blitz.
When young photographer Lucy Cardwell goes through the papers of her deceased father, she comes across a picture of a great-uncle she never knew she had. Wondering why this man has been written out of family history, she pays a visit to her father's childhood home, Carlyon, on the south Cornish coast. It's here that she becomes friends with Beatrice, an elderly widow for whom the past is still very much alive.
We learn that as a girl, Beatrice was a frequent visitor to Carlyon and fast friends with Lucy's grandmother, the aristocratic Angelina Wincanton. Then, one summer, she falls in love with Rafe, a young man she rescues when his boat capsizes. As Beatrice's story continues, it's clear that these halcyon days by the sea will be short-lived. Churchillian clouds are gathering and the lives of Beatrice, Rafe and Angelina will be blown dramatically off-course.
Hore's novel combines a firm grasp of social history with a real empathy for her characters' predicaments. With the outbreak of war, the action moves to London, where Beatrice is recruited as a Fany nurse. Despite her secret passion for Rafe, Beatrice, like so many of her generation, experiments with new ways of living.
While lacking the sexual sophistication of Wesley's ingénues, Hore's star-crossed lovers are soon exposed to their share of betrayal and trauma. The most compelling section of the novel takes place in France when Beatrice is parachuted into occupied territory as an SOE agent. Here, she once again encounters Rafe.
Drawing from the real stories of secret agents Violette Szabo and Odette Churchill, Hore's novel doesn't attempt to reinvent the past, but succeeds in making familiar scenarios feel fresh. The romantic resolutions are never quite what you expect and, back in the present, Lucy prepares for some interesting revelations in an old-fashioned novel that doesn't ration its pleasures.
Order for £7.59 (free p&p) from the Independent Bookshop: 08430 600 030
Join our new commenting forum
Join thought-provoking conversations, follow other Independent readers and see their replies