Gaza: A History by Jean-Pierre Filiu; Trans. John King, book review
An authoritative historian argues that the tiny strip of 1.8 million people can be the keystone to an Israeli-Palestinian peace deal, not an obstacle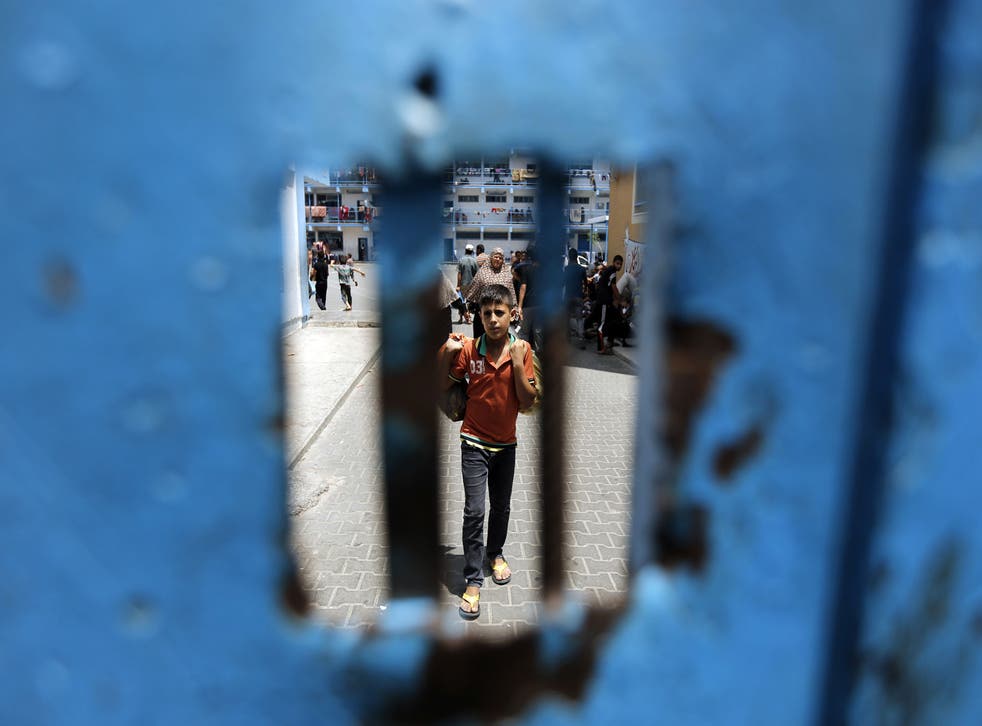 While the Israeli military onslaught on the Gaza Strip during July and August was the most lethal yet – costing more than 2,100 Palestinian and 73 Israeli lives – it may simply form part of a bleak pattern. In the past decade, and despite a seven-year blockade which has imprisoned its population and devastated its economy, the world's focus has sporadically been on Gaza during major events, usually violent, only to drift elsewhere as soon as they are over.
This inattention extends to Middle East scholarship. Amid the endless literature on failed attempts to solve the Israeli-Palestinian conflict, Gaza has been largely neglected. This can't simply be because Gaza's borders, unlike those of the larger West Bank component of a putative Palestinian state, are already fixed. This summer demonstrated Gaza's centrality to the conflict; without the inclusion of Gaza, currently controlled by Hamas, in such a state, there can be no solution.
Jean-Pierre Filiu's authoritative and well-sourced history of Gaza from earliest times to the end of 2011 therefore fills a serious gap. Even those who know Gaza well will find much in this book – which, though broadly sympathetic to the Palestinians, is level-headed and unsentimental – to enlighten them, including his account of Egyptian rule from 1948 to the 1967 Six Day War, interrupted during the 1956 Suez war by the short and bloody "first Israeli occupation". He understands how Gaza was transformed by the arrival in 1948 of 200,000 Palestinian refugees from what is now Israel (whose families now make up 1.2 million of Gaza's 1.8 million population) but also how, as early as 1956-57, the "collective punishments" inflicted by Israel helped to create a "commonality of suffering" between both refugees and indigenous Gazans.
Professor Filiu is also lucid on how from the 1970s, Israel, occupying Gaza after its 1967 victory, deliberately allowed the growth of the Muslim Brotherhood's social and political operation that would eventually develop into Hamas, as a counterweight to the secular nationalism it saw as the greater threat. At times the fact-packed chronological narrative leaves little room for reflection.
It would be interesting to hear from Filiu, a well-connected former French diplomat, more analysis of "the active interference" of the US and the "passivity of the EU" which he rightly says sabotaged any chance of international engagement with Hamas after its 2006 Palestinian election victory. He is equally reluctant to dwell on Ariel Sharon's refusal to co-ordinate the 2005 withdrawal of settlers from Gaza with the Palestinian President Mahmoud Abbas, which might have given Fatah the electoral advantage over Hamas the following year.
Nor, perhaps inevitably in an essentially political history, is there much sense of the civilian population's day to day life and characteristic resilience. Since Filiu has read almost everything of importance it's surprising that the bibliography omits the Israeli journalist Amira Hass's illuminating account of living in Gaza in the Nineties.
The book stops before Israel's aerial bombardment of Gaza in November 2012, the painfully fragile reconciliation between Fatah and Hamas, and this year's war. But his conclusion, though tersely argued, remains topical: a call to lift the blockade which was imposed on Gaza by Israel after Hamas's victory in the brief civil war with Fatah in 2007 and is "only reinforcing the grip of the militias and… undermining any viable economic venture".
Filiu argues that, as "the cradle of the intifada", Gaza can be the "keystone" of an Israeli-Palestinian peace rather than an inconvenient obstacle to it. Sadly, there is little sign that the probably all too temporary ceasefire which ended this summer's carnage has brought realisation of that goal any closer.
Join our new commenting forum
Join thought-provoking conversations, follow other Independent readers and see their replies