Gwendolen: A Novel by Diana Souhami, book review: Daniel Deronda gets a surprising twist
Souhami puts George Eliot's headstrong heroine, "Gwendolen Harleth", back centre-stage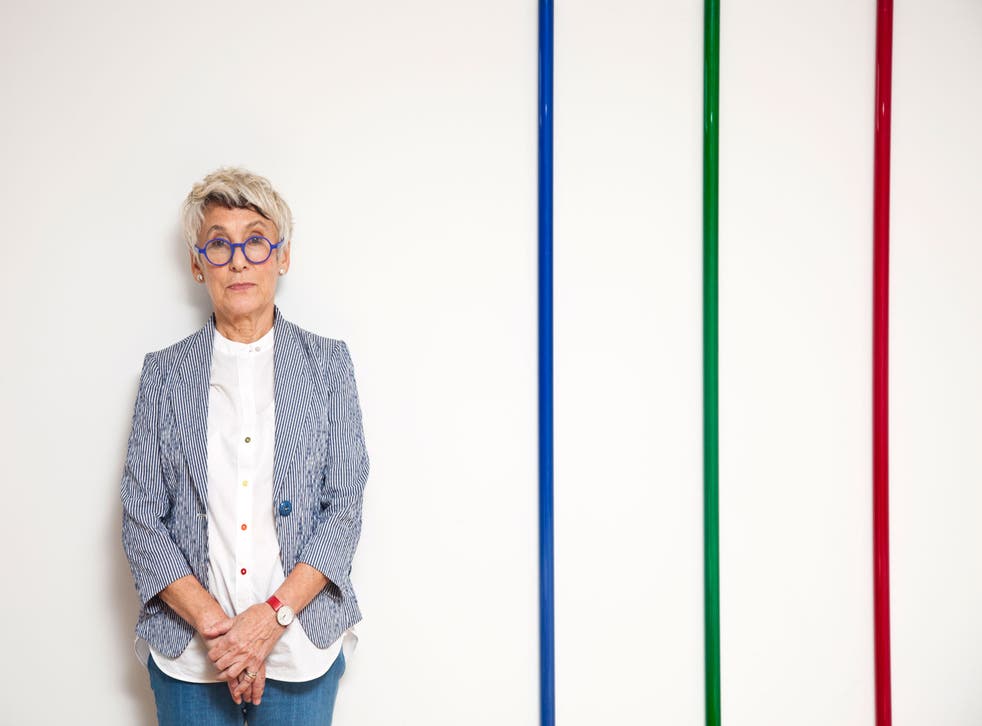 The critic FR Leavis thought that Daniel Deronda should be dismembered. He argued that the Zionist portion of George Eliot's final novel (from 1876) could be discarded and the remainder lauded as a classic named after its headstrong heroine, "Gwendolen Harleth".
So, if Diana Souhami goes one step further and makes Eliot's Gwendolen the narrator of her own story, she builds on a curiosity that some readers have felt before. When Daniel Deronda, the perfect English gentleman whom Gwendolen loves from afar, forsakes her and England in order to discover his new-found Jewish heritage and lay the foundations for a homeland in Palestine, the heroine of Eliot's tale forfeits the spotlight.
Souhami puts her back centre-stage. The novel re-costumes Gwendolen as the latest in a line of resurrected protagonists. Jean Rhys opened this terrain with Wide Sargasso Sea. Since then, heroines out of the Brontes, Austen and du Maurier have all made comebacks – even Virginia Woolf, if you count Michael Cunningham's The Hours. This sub-genre calls for a tricky blend of pastiche, homage, critique and re-imagining. Here, after a few stumbles, Souhami takes to the form as nimbly as galloping Gwendolen might to a fast hunter over bumpy ground.
We begin in the casino at Homburg, where Deronda's smouldering gaze "broke my luck". Summoned back to England, Gwendolen must cope with the financial ruin of her mother and sisters. Armed with the "questionable gift" of her beauty, as full of thwarted ambitions and untried strength as a thoroughbred in a hen coop, she settles for the material salvation and spiritual shipwreck of marriage to the cold and vicious Grandcourt.
Via Gwendolen's narrative, Souhami has to canter through the plot of Daniel Deronda again. Some of these passages do flag. The novel truly catches fire when Eliot's gaps and silences open the door to re-invention. We experience the lacerating horror of the wedding night and, close-up, Grandcourt's cruelty. Gwendolen may feel that "there are no words for this, this has no voice" – but Souhami finds them.
For long stretches the story tracks its model, from Grandcourt's death at sea off Genoa through to his widow's dawning recognition that, although Deronda may offer a "vision of love, goodness and redemption", he will never marry her. Zion is his bride. Again, the duty of paraphrase can weigh down the prose. But when Eliot drops the thread, Souhami comes into her own. Exploring "friendship, freedom and adventure" in London, Gwendolen even meets George Eliot herself. The writer's beady-eyed interrogations wittily shuffle the genres.
Liberated, Gwendolen joins a free-thinking Victorian bohemia of authors, artists, reformers – and sexual rebels. A parachute jump serves as a scene of symbolic rebirth: "My unbounded future was everywhere and everything".
Gwendolen learns to love this implicit fellowship of shape-shifting outsiders, for whom "identity need not be fixed". Eliot purists may bridle at the twist from the re-telling of a classic into a sort of queer-feminist fairy-tale. Yet both the original novel and this remix turn on questions of home: whether we seek it in a place, a person, a principle. Eliot neglected to find a proper home for Gwendolen. Souhami, with sympathy, mischief and imagination, gives her one.
Join our new commenting forum
Join thought-provoking conversations, follow other Independent readers and see their replies