In His Own Write/ A Spaniard in the Works by John Lennon, book review: All you need is love of wordplay
These may only be a footnote in the history of the Beatles, but there's still enough here to entertain anyone with a liking for John Lennon's off-the-wall humour or verbal legerdemain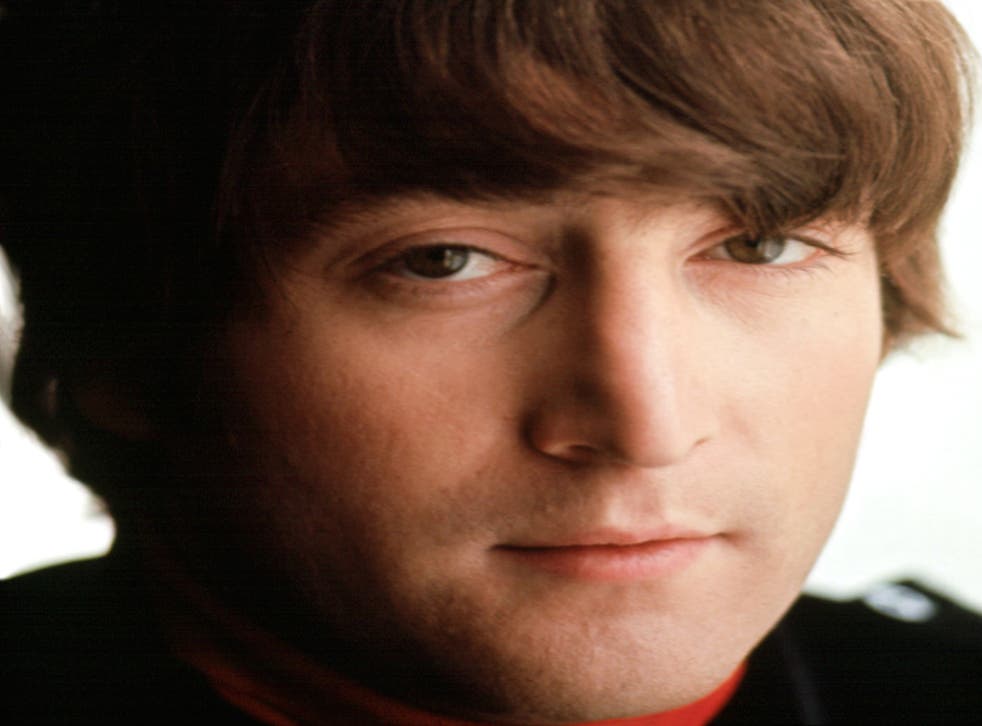 When these books were first published in 1964 (Write) and 1965 (Spaniard), anything that had the word Beatles attached – from plastic guitars to tin trays – was selling as fast as it could be manufactured.
As a result, John Lennon's slim volumes of offbeat prose and poetry went straight to the top of the bestseller list, with In His Own Write selling 50,000 copies on the first day of publication alone. Their value and merit didn't really come into it. A self-penned list of Lennon's dry-cleaning items would probably have sold just as well. But now, nearly half a century later and 34 years since his death, there's a chance to reassess their worth.
What's obvious from the start, is that the man who formed one half of one of the greatest songwriting teams in rock history had a way with words. The verbal interplay – "All of a surgeon there was amerry timble on the door" – is dextrous, effective, but, carried to excess as it sometimes is, a little tiring. I would hazard a guess that Lennon's inspiration came from the nonsense poems of Edward Lear, the Goonish humour of Spike Milligan and the utterances of Stanley Unwin, a now overlooked comedian, whose mangling of the English language in self-styled "Unwinese" (or "Basic Engly Twenty Fido") enlivened many a television variety show throughout the Sixties.
In Lennon's hands, this Unwinese "On balmy seas and pernie schooners/ On strivers and warming things" takes us on voyages of whimsy, which while innocent enough in Write, take on a more acerbic and satirical edge in Spaniard – "Being a good Catholic, Jesus wiped the spit from his face and turned the other cheese – but she had gone leaving him once more in an agatha of christy". These religious references went unnoticed at the time. It would be the following year, 1966, that Lennon uttered a throwaway line about the Beatles being "more popular than Jesus" which would dog his career until his death.
As much a product of their time as they are of Lennon's fertile imagination, it would have been useful to have the writings annotated for a younger generation. Topical comments date quickly, and although the newspapers "the Deadly Excess" and "Davey Grail" are still with us, would new readers have any idea who Godfree Wind (Godfrey Winn, a saccharine newspaper columnist and occasional Housewives' Choice host) or Frank Cunnings (Frank Cousins, a trade union leader and Labour minister) are? Two entire pages in Spaniard, for instance, are devoted to a parody of Cassandra (or as Lennon has it, "Cassandle"), then a Daily Mirror columnist and Fleet Street heavyweight.
Having scaled the absurdist heights of such stories as "The Fingletoad Resort of Teddiviscious", it's a relief to turns to the poems where Lennon slips into normal English for some delightful comic verse, such as "The Fat Budgie" – "I have a little budgie/ He is my very pal/ I take him walks in Britain/ I hope I always shall" or the oddly poignant and perhaps best piece in the two volumes, "Our Dad" in Spaniard. "You don't want me around,' he said,/ 'I'm old and crippled too',/ We didn't have the heart to say/ 'You're bloody right it's true'". All the pieces benefit, too, from Lennon's Thurber-like drawings of everything from flying sheep to "The Fat Growth on Eric Hearble" which show the benefit perhaps of his art-school training and remain fresh, vivid and telling, 50 years on.
These may only be a footnote in the history of the Beatles, but there's still enough here to entertain anyone with a liking for John Lennon's off-the-wall humour or verbal legerdemain.
Join our new commenting forum
Join thought-provoking conversations, follow other Independent readers and see their replies