How to Build a Girl by Caitlin Moran, book review: Debut novel has heart, but lacks polish
This isn't a sleek, slick novel, but it is rambunctious and raw-edged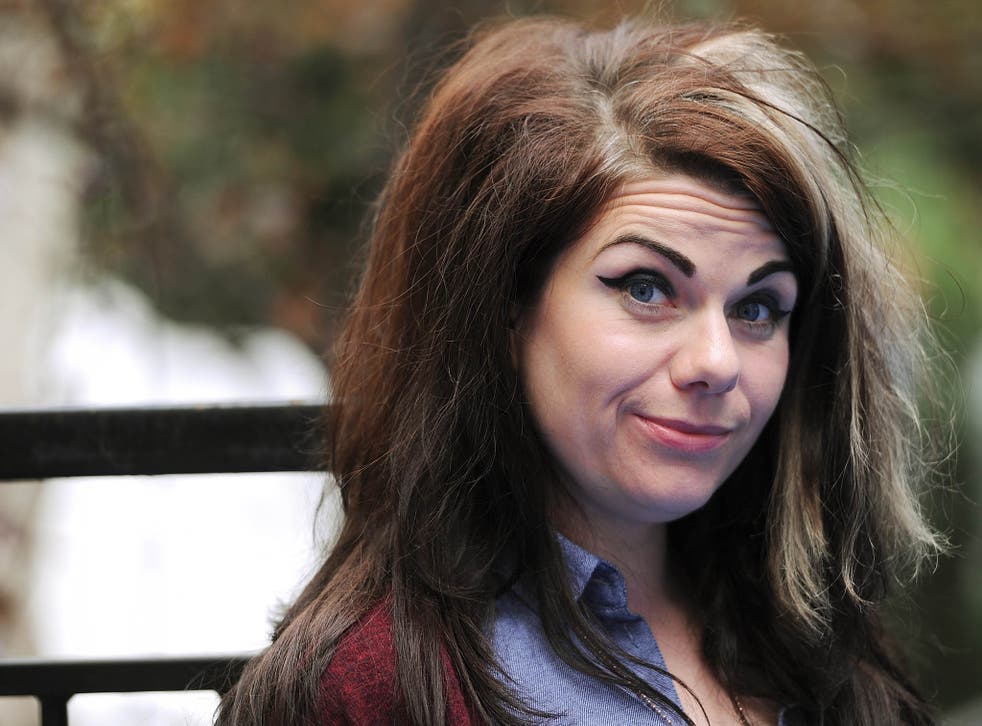 Writing a book is hard, Cailtin Moran reminds us in the Acknowledgments section of this, her first novel for adults. It is "literally worse than giving birth to a baby – in hell – then dying, then being brought back and having to give birth to another baby that, this time, is coming out of your eyes." This observation is true, and worth remembering, especially by critics.
It is also expressed in a particular verbal style that has been dominant in British comedy and criticism for a couple of decades now, and of which Moran is a prominent proponent: ebullient, bug-eyed, prone to deliberately unwieldy metaphors and language at once childlike and ironically formal, hectically heightened to evade any suspicion of sentimentality or solemn self-regard.
It is the style of Simon Pegg and Nick Frost, of Eddie Izzard, of Richard Ayoade; of the odd child who has learned to unman bullies using funny voices and elaborate language. If you grew up reading Smash Hits, quoting Blackadder at length in the playground and calling people "milady" for no clear reason, it may well be a cornerstone of your own sense of humour; even if you didn't, you'll recognise it, and know it to be at once charming and a bit exhausting.
It can also be nihilistic: archness as a perpetual defence against the vulnerability of being sincere. But Moran's special trick, here as in her successful 2011 primer on contemporary feminism How to Be a Woman, is combining her relentless bouncy irony with flashes of heart-on-sleeve straightforwardness, and a general predisposition towards hope.
Cynicism is the one real enemy she identifies, as her story follows a precocious, flamboyant, zaftig young writer from a Wolverhampton council estate to a career as a music writer at the heart of the London indie scene of the 1990s. Young Johanna – having adopted, for print, the suitably cutesy/clever pseudonym Dolly Wilde - learns quickly that to be a fan is uncool, and so becomes a doyenne of the hatchet job, only to repent this sourness and embrace loving things and all the risks that brings.
It's not just by noting the arduousness of writing a book that Moran pre-empts negative reviews - the whole story ultimately argues against the sort of self-protective cynicism that has us sniping at one another's best efforts, an argument that is even more relevant to today's culture of offhand online character assassination as to Moran's 90s context.
Readers with knowledge of Moran's own background may notice family resemblances between her and Johanna, though an Author's Note strenuously denies that this is autobiography. In precise terms, no doubt it isn't, but nor is it quite a work of invention; this is learning born of direct experience. Indeed, in inventing Johanna/Dolly as her avatar, Moran practices the very act that the book concerns itself with, and to which its title refers: self-reinvention.
The book feels even more like thinly-veiled memoir when Johanna dips out of her teenage memories to offer an observation from a current perspective – a reference to something having been "so popular in the 90s", or a comparison to the experience of childbirth.
These dispatches from the present are intermittent and not quite successful: they break the flow of Johanna's charmingly galumphing narcissism, and make you wonder just who is remembering all of this.
Elsewhere, the humour can strike odd, duff notes – why even include a joke if the punchline is as rough as "When God gives you no lemons – make nonmonade!"? An unmediated adolescent perspective might just get away with this – the jokes are poor because their crafter is unsophisticated – but the hints that there is a grown-up in charge just make you wonder if the whole thing shouldn't be a bit more polished. Polish, however, is manifestly and defiantly not the point.
This isn't a sleek, slick novel, but it is a rambunctious, raw-edged, silly-profound and deeply relatable guide to what your worst mistakes can teach you, and it has much to offer teenagers both actual and inner.
Join our new commenting forum
Join thought-provoking conversations, follow other Independent readers and see their replies