How Music Works, By David Byrne
This insider's story of his art shuns pop glamour to reveal the secrets of the studio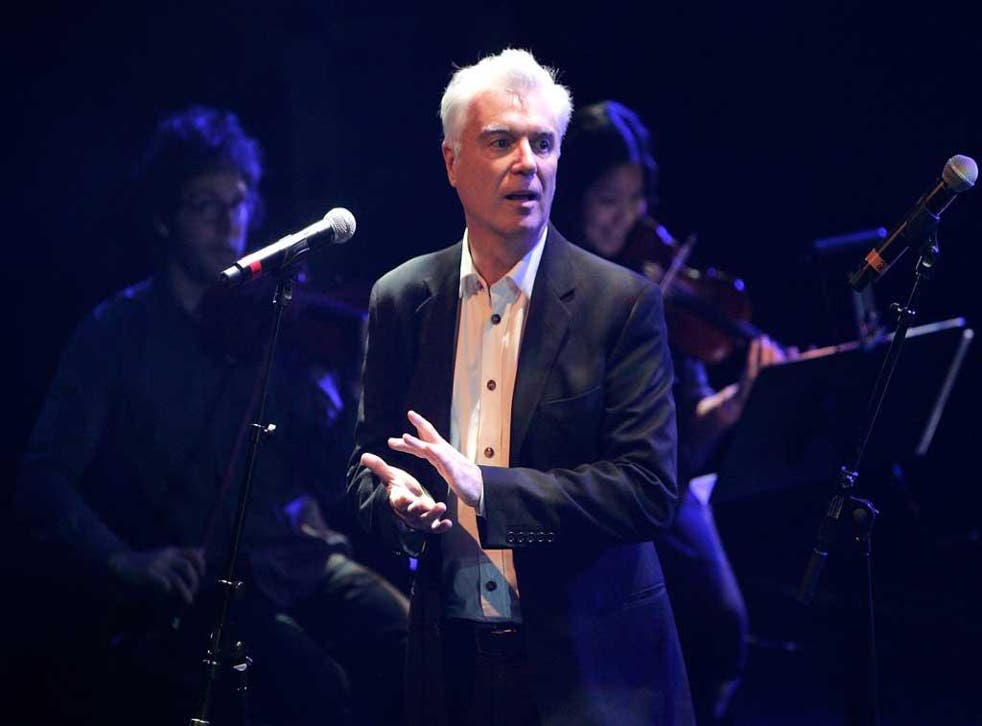 In his new book, the former Talking Heads singer David Byrne, dubbed rock's Renaissance man by Time magazine, looks at the roles played by time, place, technology, architecture, money and human relationships in shaping music. If this sounds like a stripping-away of music's romantic heart, fear not. The author of such hits as "Road To Nowhere" and "Psycho Killer" is as in love with music as ever. As well as being an investigation into the context in which music is made, How Music Works is an accomplished celebration of an ever-evolving art form that can alter how we look at ourselves and the world.
It's a big undertaking, which Byrne approaches with encyclopaedic zeal, drawing on testimony from historians, neuroscientists, philosophers and, in looking at the industry, managers and executives. There are plenty of anecdotes to support his version of the forces behind musical progress. Outlining the advent of the cassette tape, Byrne reveals how Bing Crosby, tired of having to perform his radio show live every day, wrote a large cheque to Ampex, a small American company looking to develop cassette machines based on a model filched from post-war Germany. In short, Crosby's keenness to spend more time on the golf course heralded the era of tape.
The sense of history repeating itself isn't lost on Byrne. Rivalry between Thomas Edison and his competitors (Edison discs could only be played on Edison machines) is mirrored by the current rivalries of Kindles, iPads et al. The same applies to the collective gasp that has greeted every new musical format, from vinyl through to MP3s, as the creative and commercial end of days.
Hardcore Talking Heads fans will be delighted by Byrne's recounting of his own experiences as a consumer and practitioner. A largely autobiographical chapter – " My Life In Performance" – reveals how the changes in music throughout the Sixties and Seventies brought a socially awkward young man out of his shell and allowed him to travel the world and pick up new musical and performance methods.
He talks of his early musical adventures, such as when he attended a British festival where Led Zeppelin performed. Exhausted after his travels, he fell asleep on the ground, missing most of the main attraction and later woke to see Dr John "in full carnival drag" being pelted with beer cans. Byrne was singularly aggrieved at "the most original act on the bill" being completely underappreciated. There are later recollections of his Talking Heads days, his countless collaborations and his excursions into funk, Latin grooves, Japanese kabuki and contemporary dance.
There is no overarching narrative here. As Byrne points out, the chapters are self-contained and can be read in any order. But, taken as a whole, his book offers a meticulously researched and hugely absorbing history of music, focusing on the practices rather than the personalities that have led it to where it is today.
Join our new commenting forum
Join thought-provoking conversations, follow other Independent readers and see their replies