How to Ruin a Queen by Jonathan Beckman, book review: Tale of greed and deceit which helped to destroy Marie Antoinette's reputation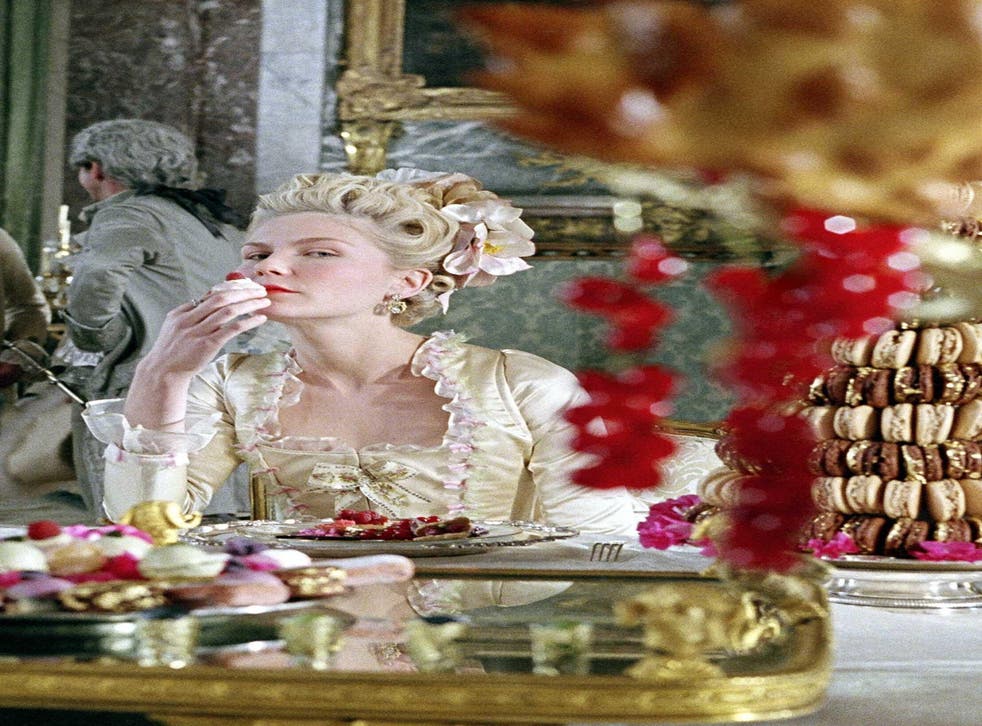 Diamonds are supposed to be a girl's best friend. But that isn't always the case and they certainly did Marie Antoinette no favours. T
he affair of a galumphing necklace that the Queen of France was wrongly accused of wasting cash on – which she never wanted, let alone bought – did much to lower the prestige of the French royal couple in the years leading up to 1789. Those ropes of stones dragged the Queen down, confirming a growing hunch that she was excess baggage as far as France was concerned. How was it possible for a piece of bling to cause so much mayhem?
As Jonathan Beckman goes to show in this rollicking, if sometimes complicated, whodunnit, the Queen's destroyer-in-chief in the necklace affair was – ironically – a woman whose only goal was to be accepted as royal herself. Jeanne de la Motte was the impecunious daughter of a rustic noble family that claimed descent from the former royal house of Valois. Bored of begging in the streets and of whoring around in the provinces, Jeanne took herself off to Paris and brazenly re-launched herself as a Countess. It seems to have been a surprisingly easy trick to pull off, as titles were routinely faked.
Soon, she was running a business from home, claiming friendship to the Queen and soliciting cash from various desperados in return for promises to obtain favours from a woman she'd never even met. Jeanne hit the big time when she became a real friend to – and possibly lover of – a snobbish bishop who was desperate to get into Marie Antoinette's favour. Incredibly, he agreed to buy a vast, hideous diamond necklace on the Queen's behalf after Jeanne told him that Marie Antoinette had chosen him to be the intermediary in the transaction.
This was truly odd, as it was well known that the Queen did not like clunky bits of jewellery. By then she was into her "shepherdess" look, which involved free-flowing garments and clutching a crook, not a load of diamonds. Needless to say, after the trusting cleric handed the necklace to a woman in the dark – an actress, not the Queen – the jewels ended up in Jeanne's measly flat, not in the Queen's sumptuous apartments in Versailles.
Matters now began to unravel. Jeanne could not flog the vast, stolen necklace and was reduced to hacking it up and selling off the stones in dribs and drabs. The jewellers clamoured for their cash; all they had received was a down payment. Even the credulous bishop became suspicious of Jeanne. Why was the Queen never seen wearing the trophy he had gone to such trouble to obtain? When King Louis heard of the rumours involving his wife, he had the case sent before the parlement, which was not a parliament but a court. Humiliatingly, the bishop was arrested while celebrating mass in front of the royals, while Jeanne was branded with a hot iron as a thief and jailed.
But there's no keeping a bad person down. Jeanne used her well-honed bedroom skills with her jailors to skip prison and, on reaching England, penned an influential, self-serving mémoire in which she posed as a simple country girl whom the Queen had duped. It was all outrageous stuff, but in the hall of mirrors that was late 18th-century France it was Marie Antoinette's image that ended up being distorted.
Beckman is excellent at conveying the febrile atmosphere of the French court, where the royals lived in a state of virtual siege from an army of ne'er-do-wells who lurked behind the pillars and in the ante-rooms, all plotting for a piece of the action. He ends the tale on an intriguing note, too. Jeanne was supposed to have died in England after sustaining a fall while fleeing her creditors. But, years later, after the dust had settled in France, a mysterious old Countess of uncertain provenance returned to Paris where she spent her last years prattling away about her friendship to the late Queen. Could it have been…? As for the diamonds, Beckman notes, they are practically imperishable. The stones that tripped up a dynasty presumably are still out there, glittering in some pricey tiara.
Marcus Tanner's latest book, 'Albania's Mountain Queen', is published by I.B.Tauris
Join our new commenting forum
Join thought-provoking conversations, follow other Independent readers and see their replies