Howard Jacobson, Shylock is My Name: 'A pound of flesh and a hint of George Formby', book review
Jacobson explores the meaning of Shakespeare's play, uses its enduring relevance to examine the contemporary world and challenges us to interrogate our prejudices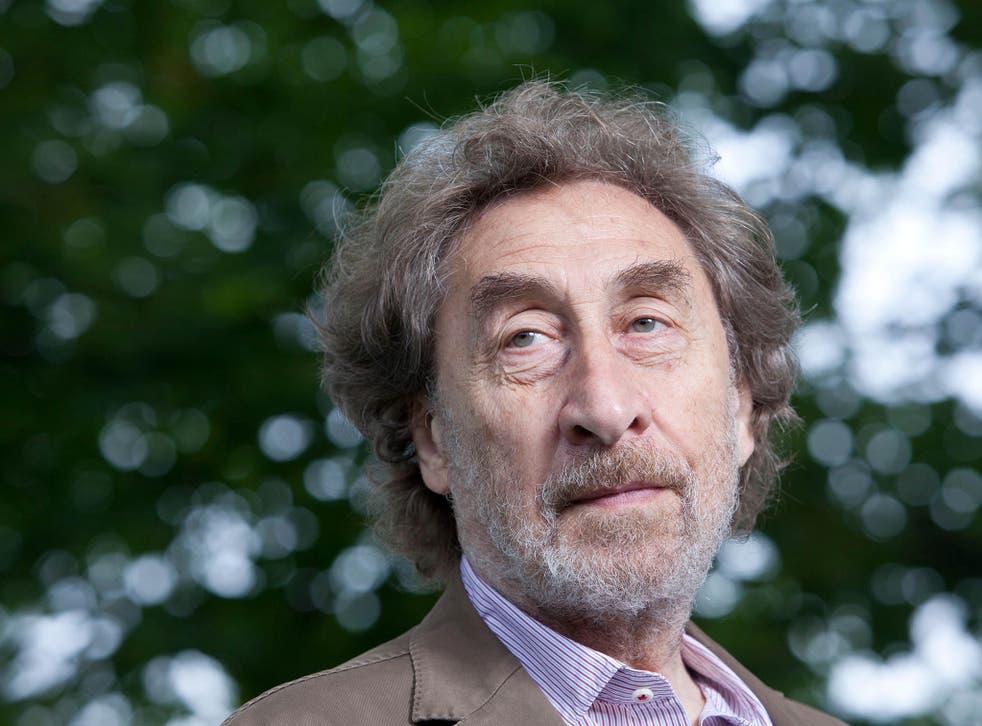 In the second of the Hogarth Shakespeare series, which began last year with Jeanette Winterson's modern version of The Winter's Tale, Howard Jacobson takes on The Merchant of Venice. Jacobson calls it, "the most troubling of Shakespeare's plays for anyone but, for an English novelist who happens to be Jewish, also the most challenging".
The panache with which Jacobson goes about his task, however, suggests that he had a great time. Like his previous novel J (2014), Shylock is My Name is a bracing read. It explores the meaning of Shakespeare's play, uses its enduring relevance to examine the contemporary world and challenges us to interrogate our prejudices.
Jacobson's setting is Cheshire's "Golden Triangle", a leafy, affluent area where George Osborne is the MP, footballers mingle with Hollyoaks actors and, in Jacobson's vision, art dealers get rich by lavishly decorating the homes of rich airheads.
Mind you, the brilliantly grim opening sentence sounds more apt for the kind of humdrum Greater Manchester town where Jacobson grew up: "It is one of those better-to-be-dead-than-alive days you get in the North of England in February, the space between the land and sky a mere letter box of squeezed light, the sky itself unfathomably banal."
Energetic, authentic and biting, this imagery could be from a song by The Smiths, but the story acquires an unreal edge as Simon Strulovitch, a Jewish self-made millionaire art collector, visits a cemetery where he meets Shylock, the villain or victim, depending on how you look at it.
The Merchant of Venice is regarded as an anti-Semitic play by critics who believe that Shylock's desire to take a "pound of flesh" from Antonio, who owes him 3,000 ducats, is an example of the image of barbarous Jews that anti-Semitic Christians have propagated for centuries. Jacobson, however, believes that Shakespeare knows what he's doing and, for him, Shylock "awakens a sympathy that is beyond time".
Jacobson's description of Shylock's eyes – "deep ponds of pitted umber" – evokes Shylock's famous speech ("Hath not a Jew eyes?") and Strulovitch feels an affinity with him because both men have lost their wives and both have torrid relationships with their daughters. So, Strulovitch invites Shylock back to his and Shylock stays for the rest of the novel.
Jacobson satirises 21st-century Britain's shallowness via the chat-show host Plurry and her clique, which includes D'Anton, Strulovitch's anti-Semitic art dealer nemesis. Via a series of connections and coincidences, it's D'Anton who introduces Strulovitch's teenaged daughter, Beatrice, to Gratan Howsome, a footballer who's notorious for his Nazi salute goal celebration and penchant for Jewish women.
Meanwhile, Strulovitch and Shylock argue about fatherhood, loss and Jewishness in the kind of thought-provoking, irreverent exchanges at which Jacobson excels. One minute they're discussing "how vilification works", the next Shylock is admitting to being a George Formby fan.
The 15 best opening lines in literature

Show all 15
Strulovitch says his wife, whose terminal illness is one of the novel's missteps, accused him of "Judaeolunacy" for keeping Beatrice away from gentile boys at the same time as he slams fellow Jews for observing religious rituals. Shylock, who's accustomed to more overt religious conflict, observes: "The times have grown nice." Strulovitch replies: "Appearances can be deceptive."
Strulovitch is furious about Beatrice's involvement with Howsome and says he'll grant them his blessing only if Howsome converts to Judaism and undergoes circumcision. Horrified, the couple flee to Venice while Strulovitch threatens to report D'Anton to the police for procurement. D'Anton makes Strulovitch an offer: if he can't persuade the couple to return, he's prepared to be circumcised in Howsome's place. Strulovitch and Shylock discuss circumcision, but ultimately Strulovitch must decide whether to take D'Anton's "pound of flesh" or show mercy.
After the novel's denouement, which leaves Strulovitch looking defeated, Jacobson describes "the greatest illusion of all – that time would labour and bring forth beneficent change". This encapsulates Jacobson's warning that anti-Semitism lurks beneath the surface of every society.
Sometimes, Strulovitch simply sounds like Jacobson in his columns for The Independent. For example, Strulovitch's caricature of a nightmare boyfriend for Beatrice ("over-principled, money-hating, Isis-backing Judaeophobe with an MA in fine art") might have hit home in a few hundred words of erudite Corbynista-baiting but, in an ethically complex novel, its silliness is beneath Jacobson.
Still, even when you disagree with Jacobson, he's funnier and deeper than his contemporaries – Martin Amis, say, or Salman Rushdie – who burned brightly early on, while Jacobson waited until he was in his forties before publishing his first novel. Now 73, he's a fantastic advert for the benefits of starting late. It will be exciting to see what he does next.
Shylock is My Name, by Howard Jacobson. Hogarth Shakespeare £16.99
Join our new commenting forum
Join thought-provoking conversations, follow other Independent readers and see their replies