Ios Books of the Year 2012: Celebrities
Confessions of the shy and retiring type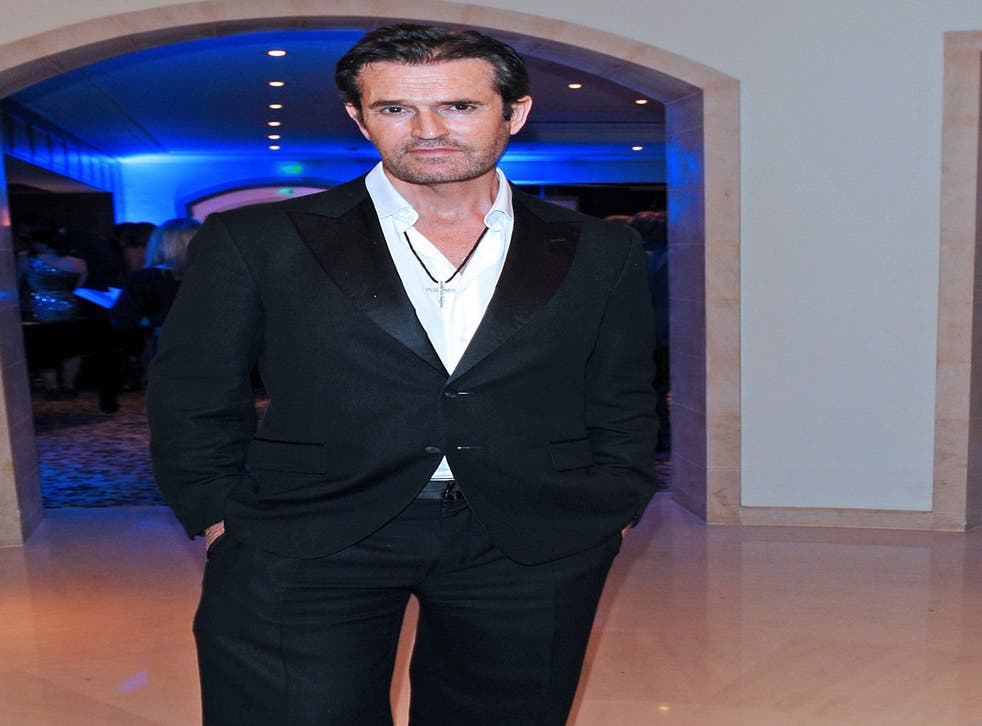 If the various actors and television personalities who gave evidence to the Leveson inquiry are to be believed, every celebrity in this country, tired of the exposure of their personal lives, is sighing "I vant to be alone" in Garboesque tones. But booksellers' shelves, groaning under the weight of this year's crop of celebrity biography, would suggest otherwise.
Those who have opened their hearts to their caring public, in return for a decent cheque from their publishers, range from Danny Baker, who looks back on a career in the spotlight, to Jessie J who looks forward to one. Will Young, the winner of the first series of Pop Idol in 2002, has marked the decade with Funny Peculiar (Sphere, £18.99), a memoir of his stumble through fame, depression, and daytime TV appearances in self-deprecating style, the only disappointment being that he didn't land any punches on Simon Cowell, with whom he had a famously tricky relationship.
Jessie J, by contrast, had barely emerged onto the music scene before her life story was committed to paper. Thankfully, J, who performed at the 2012 Olympics' closing ceremony, doesn't aim too high. Rather than a full, learned memoir, Nice to Meet You (Simon & Schuster, £18.99) is more of a scrapbook of diary entries and photographs and notes on songs, all underpinned by her being wowed by sudden fame.
For those craving some deeper musical history, Danny Baker's Going to Sea in a Sieve (Weidenfeld and Nicholson, £18.99) charts the radio presenter's journey from being a record nerd as a kid to the punk revolution, when he joined the staff of the NME, but irritatingly stops in 1982, just before his radio career took off. That's saved for the sequel.
Following the success of Caitlin Moran's How To Be a Woman, Miranda Hart wheels out her own dilemmas in Is It Just Me? (Hodder and Stoughton, £20). The comedian, perplexed by the demands made of the female of the species, of diets and weddings and hat-wearing, peppers this memoir-cum-self-help book with her typical jolly-hockeysticks humour.
In Camp David (Penguin, £20), David Walliams, formerly admired for Little Britain, now lounging in a judge's chair on Britain's Got Talent, demands the reader's attention. It lurches from revelations about his depression to revelations about his sexual adventures with British Airways stewardesses to further revelations about his working relationship with his Little Britain co-star Matt Lucas, all of which confirm that Walliams certainly has the ego to be a star.
Far more entertaining is the third volume of Paul O'Grady's memoirs, Still Standing (Bantam Press, £20), in which the Birkenhead wit tells not only of his life but that of his creation, Lily Savage, who bestrode comedy stages and eventually television screens from the 1980s onwards. O'Grady has such an eye for a story and for dialogue that even those who aren't interested in the finer details of geisha wigs can't fail to be engaged.
While on the subject of sexual identity, an honourable mention must also go to Rupert Everett, inset right, who follows up his best-selling 2006 memoir Red Carpets and Other Banana Skins with further indiscreet tales of the ridiculous world of Hollywood celebrity, in Vanished Years (Little, Brown, £20). Among his many fine observations is one that unlocks the key to Simon Schama. He is "one of those peculiar fey straights," notes Everett, "a male lesbian, more dangerous even than the lesbian herself".
There's no question of James Bond's sexuality, and Roger Moore turns out a magnificent testosterone-filled book, Bond on Bond (Michael O'Mara, £25), in which Aston Martins, underwater cars and gadgets, as well as his own career, are pored over in loving, obsessive detail.
While Bond dropped in to the Olympics, it was Clare Balding who talked us through them. The sports presenter has marked a new peak in her career with the release of a bittersweet memoir of her childhood, entitled My Animals and other Families (Penguin, £20). Recalling growing up as a quick-tempered, overweight and horse-obsessed teenager who never became the jockey her father, a champion trainer, might have liked, Balding's story is in part a humorous look at sporting failure. It's also about working out what is memorable, and memoir-able, about every life.
Join our new commenting forum
Join thought-provoking conversations, follow other Independent readers and see their replies